The Best Plate Carriers
Written By
Michael Crites
Licensed Concealed Carry Holder
Reviewed by
Editorial Team
Learn About The Editorial Team
Share:
Products are selected by our editors. We may earn a commission on purchases from a link. How we select gear.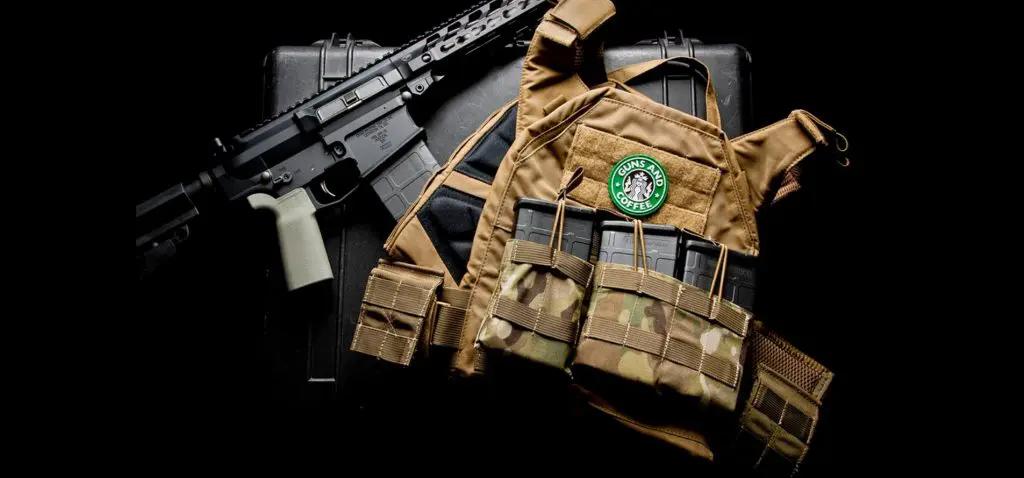 It's one thing to have a tactical vest and another to have one that can carry a defensive ballistic plate – be it a steel plate, laser cut or ceramic.
Most tactical vests are great at carrying equipment but aren't particularly good at protecting you from bullet fire. Tactical plate carriers combine the best of both worlds, giving you the flexibility and utility of a tactical vest with the defensive capability of ballistic plating thanks to a pocket in their front.
Let's dive into the best plate carriers on the market and see which ones are worth your time and money.
Below is my list of the best plate carriers for 2022. I list the best choices in terms of value, performance, reliability, and cost.
Click on the name to head to the product page, read reviews and check prices or skip ahead to the list of plate carriers.
1. AR500 Testudo
What we liked:
Works with most styles of plates
Easy to adjust to any size
Comes with a great cummerbund
The pocket design is durable and efficient
What we didn't:
Shoulder straps are a bit too close together for some
At 3.5 lbs it's considerably heavier than other options
The AR500 Armor Testudo Plate Carrier is one of the easiest plate carriers to adjust for any body type. It can accommodate either 10″ x 12″ or 11″ x 14″ armor plates – so it's great for most modern plate styles.
More impressively, the vest is compatible with side plates as well.
Durable & rugged
It also features rugged side retention buckles and straps; both sides of the vest are removable so you can adjust your level of retention and comfort, and the plate is even compatible with or without a cummerbund installed.
At 3.4 lbs isn't the lightest option but it's incredibly durable, flexible, and uses the same 500D Cordura nylon as our top recommendation.
The plate carrier also has a lot to like in terms of pockets, with dual admin pockets for increased storage capacity and easy to grip pull tabs for quick, consistent access – even with gloves on.
The upper pockets have elastic dividers for organizational purposes and lower pockets are perfect for magazines. Many of the buckles on the plate carrier are impact-resistant, adding to the overall durability of the vest.
Finally, the adjustable front flap for the cummerbund is easy to change according to girth or length. The cummerbund is reinforced with a heavy-duty shock cord to let it expand and retain its original shape over the long-term.
2. Gonex Tactical Vest
What we liked:
Very affordable overall
Made with durable and effective material
Generally pretty breathable
Has a wide selection of pockets and enclosure styles
Can be somewhat customized with stickers
Cons
Plates always go to the bottom of the pocket
The Barbarians MOLLE Tactical Vest also has a wide kangaroo pouch pocket design to support a variety of different ballistic armor plates.
Furthermore, it includes a plethora of different storage pouches for magazines and other tactical equipment as well as plenty of room for MOLLE attachments.
The front pocket can be attached with a snapping mechanism and a Velcro enclosure, and many of the other pockets feature loop fasteners.
These keep your items secure and also let you place stickers on the front to showcase your personality.
Even better, the plate carrier is durable and breathable, as it's made with high-density 600D Oxford fabric and a sponge lining.
As a result, it will be comfortable to wear for long hours on end. It also comes with anti-slip padded shoulder pads for added comfort, but these can be removed if you want more breathability. The plate carrier is fully adjustable in length and girth by adjusting the Velcro controls on the sides.
It comes in either a tan or black color depending on your preference. Whichever you choose, you'll benefit from the low asking price compared to most other quality plate carriers on the market.
3. AR500 AR Conealement Soft Carrier
The AR Concealment Carrier gives you something other plate carriers can't — concealment. This soft armor carrier is designed for handgun-rated soft armor, which is far and away the most likely to be used in violent crime
Furthermore, many plate carriers are designed for active duty scenarios — meaning they're bulky and include side panels that offer additional protection by wrapping around the body, but cost you in terms of comfort and mblity. Not to mention they're hot. 
The AR Concealment carrier is designed with a purpose — no heavy Cordura nylon or MOLLE patches. Instead, they build this carrier with a 4-way stretch fabric that's soft, moisture-wicking, and comfortable enough to wear all day.
4. OneTigris Multicam Vest
What we liked:
Easy to wear and modify for your size
Most pieces can be disassembled for comfort or functionality
Quick to strap on or release
Lightweight, but durable and breathable fabric
Cons
Some of the Velcro attachments are too weak
Right shoulder has a rigid tube that can interfere with rifle shouldering
The OneTigris Multicam Tactical Vest is a phenomenal piece of tactical equipment through and through. Not only is it made with durable 1000D Nylon but it's also nice and light at around four pounds.
The material used here is breathable and durable in equal regard, so it'll last for a long time in the field and it'll suit a wide variety of operators thanks to the easy-to-use straps.
You'll also enjoy using it for a long time because the mesh material on the interior is breathable. It's ideal for hot or humid climates as a result.
Furthermore, the plate carrier's straps are padded and reinforced for added durability, and you can quickly release the carrier in a hurry if need be with quick-release straps.
The left and right sides of the plate carrier can be adjusted via webbings, and the pockets are of a universal design. This means you should be able to use them to hold most styles of magazines or other tactical equipment without too much trouble or without leaving too much wiggle room.
Finally, the plate carrier benefits from a MOLLE module system, enabling you to put name or morale patches in multiple places on the vest.
5. YUANZHOU Tactical Vest
What we liked:
Very comfortable for long trips
Most pockets can be adjusted as you like
Has a MOLLE system
Very breathable and insulating
Cons
Some pocket loops are flimsy
The MASII Outdoor Tactical Vest is made of durable 1000D fabric, which provides it with great tear resistance. At the same time, the fabric has a wonderfully soft texture for added comfort.
This also keeps the vest flexible, allowing you to adjust it to your length or waist size whenever you need. It's easily one of the more comfortable plate carriers on the market.
The one-sided double protective insulating design will keep you warm and cool environments and prevent you from overheating in hot environments. There's a three-dimensional mesh cloth on the interior for breathable heat dissipation.
Furthermore, the vest comes with a multi-pocket loading design around the sides and middle. You'll be able to add new pockets for ammunition or other tactical equipment pretty easily. It has a MOLLE system for identification and personalization, too.
Even better, most of the pockets can be totally reorganized according to the increment you need to carry or your personal preferences. Men and women alike both fit well within this plate carrier, and it's easy to clean and care for thanks to the design of its fabric.
Buying Guide to The Right Plate Carrier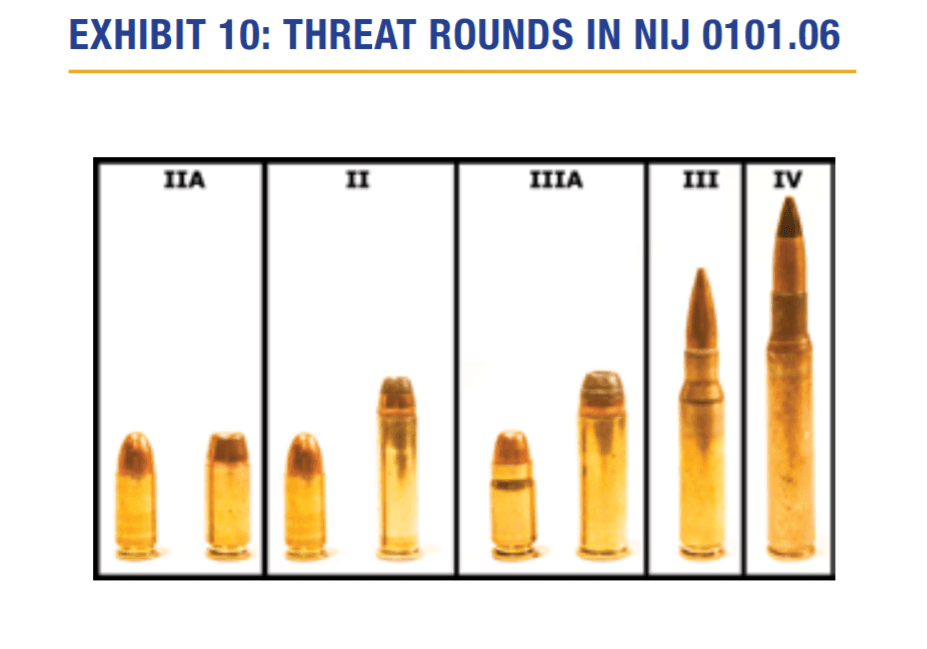 Body armor ratings from left to right:
Type IIA. 9mm FMJ RN; .40 Smith and Wesson (S&W) FMJ. / Type II. 9mm FMJ RN; .357Magnum JSP.
Type IIIA. .357 SIGFMJ FN; .44 Magnum SJHP.
Type III. 7.62mm FMJ (M80) (Rifle).
Type IV. .30 Cal AP (M2 AP) (Rifle)
Let's get the definition straight: a plate carrier is not necessarily a tactical vest or vice versa.
Not all plate carriers have tons of pockets. Instead, it's better to think of plate carriers as battle-focused tactical vests – more in the spirit of true tactical gear. That's one of the reasons they're so popular with military operators and law enforcement specialists – they're designed to save your life in the heat of battle.
In fact, they're vests that have small pockets that can hold ballistic or defensive plates.
These plates can then protect your upper torso's vital organs from bullets. Different plates are rated for different calibers of bullets. Whenever you're looking for a plate carrier, always click on something called "tactical vest" with a bit of hesitancy. Make sure that they have a pocket for plates before making a purchase.
Weight Matters
The weight of your plate carrier obviously matters a great deal. The heavier the chest rig is, the more overall weight you have to carry into the field or your next tactical engagement.
Granted, most of the weight in any plate carrier/vest kit will come from the plate itself — especially if you're looking for hard plates or plates which offer level 4 protection but this is still a factor you should think about when making a choice.
The weight differences between carriers can range from ounces to multiple pounds. Look for weight-reducing touches like 3D mesh or webbing that improves air-flow and reduces overall bulk.
Another thing: lighter doesn't necessarily mean better, but it also doesn't mean less durable. It all depends on the material used and the quality of that material.
Make Sure it Fits for a Fight
Secondly, double-check that the plate carrier in question is easily adjustable or is otherwise sized for your body type. The majority of top-tier plate carriers these days are easy to adjust along the waist and the shoulder straps, but some plate carriers are certainly a little too small for bigger guys.
Figuring Your Fabric
Fabric can have a big impact on the quality and durability of your plate carrier. The key is looking at the number next to the fabric description – for instance, in 500D Cordura Nylon. This material is exceptional in every way, but higher numbers mean that the fabric is even more durable. So you'll always want to look for 500-1000D nylon fabric whenever you can.
Number of Pockets & Pouches
Finally, think about the number of pockets of plate carrier can offer you before finalizing your purchase.
Most plate carriers have at least 10 separate pockets or magazine pouches (both front and rear) for you to store magazines and other tactical equipment alongside the tactical plate pocket.
However, others might have even more pockets that can be adjusted to sit in different areas around your body. These can be great for storing even more ammunition or rations.
How to fit a plate carrier
Overall, each of the above plate carriers is a great product but the AR500 Guardian plate carrier excels out of all of them thanks to its durable construction and breathable design.
Furthermore, it boasts plenty of pockets for any tactical situation, enabling you to carry all your gear into the field in addition to a durable ballistic plate. There's no equipment you won't have on hand when you need it if you decide to wear this tactical vest.
We also like how adjustable the plate carrier is; men of for virtually any size will be able to shrug into its embrace and benefit from its effects. The fact that you can get this plate carrier without breaking the bank is another solid bonus, as is the MOLLE system for identification and personalization.
Ultimately, it's up to you to decide which plate carrier best solves your own needs. Good luck and good hunting!