Sig Sauer Rushes out 17 Round Mags, Grip Module for XMacro Series P365
Written By
Michael Crites
Licensed Concealed Carry Holder
Reviewed by
Editorial Team
Learn About The Editorial Team
Share:
Products are selected by our editors. We may earn a commission on purchases from a link. How we select gear.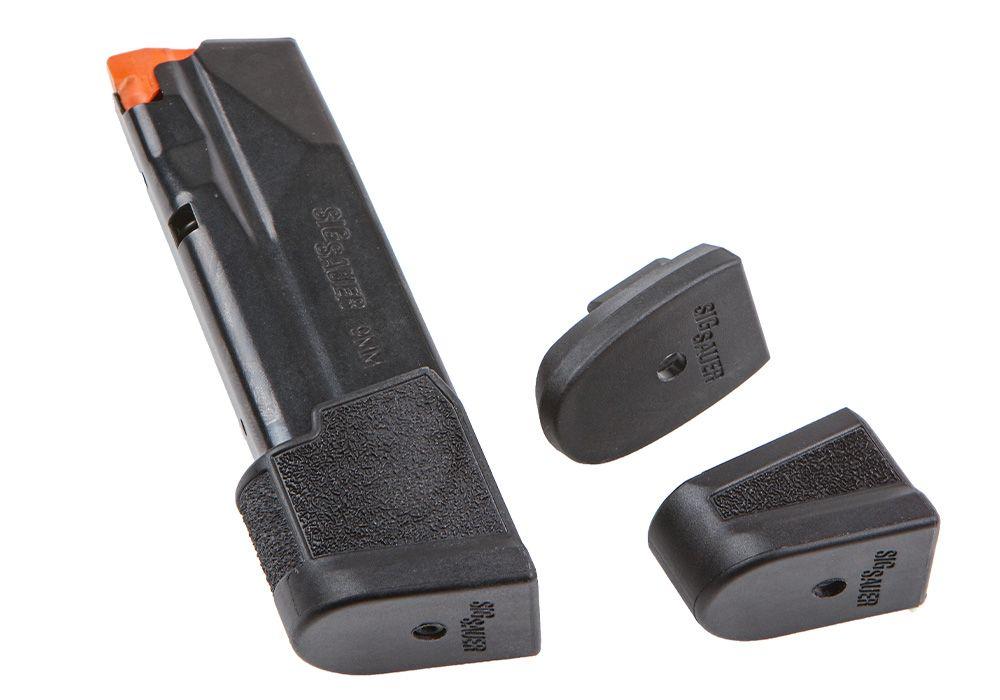 While Sig Sauer introduced their new 17+1 P365 XMacro just a couple of months ago, most thought it would be at least a year or longer before they made the grip module or mags available separately. However, as there are a couple of million P365s out there, it makes quick sense as anyone that already has an old P365 can just buy the new mags– Sig is shipping them complete with extension sleeves to fit standard, P365X and P365XL grips– and call it a day. The bad news is the mags are $59 a pop.
For those who already have a P365XL-length slide assembly, they can just pick up an XMacro grip module, no FFL required, for $79 then buy as many mags as they want.