About American Firearms
From AR maintenance to the latest upgrades, our ongoing AR guide covers everything from barrel to buttstock.
About American Firearms
From AR maintenance to the latest upgrades, our ongoing AR guide covers everything from barrel to buttstock.
Get More Out of Your Gun Time
Our mission is simple: help people get more out of their gun time.
Gun time, or the time spent with our firearms, should be quality time. It should be an opportunity for learning, engrossing and ultimately — loads of fun.
Making the most of your gun time means learning some basic information about safety, developing a few skills, and getting your hands on the right gear.
Our aim is to provide all three in an unbiased, unintimidating way. Meet the team.



Have you ever wanted to buy a new firearm or accessory and been overwhelmed by the sheer volume of opinion and speculation about which product is best? Maybe you picked up that product only later to understand you bought something other than what you needed. This has happened to me more than I like, which is why I started American Firearms.
The American Firearms' mission is simple: help you get more out of your gun time.
Finding new firearms or ways to improve your existing collection should be simple – but it doesn't have to feel like reading like stereo instructions.
We aim for accuracy and entertainment – even when things get subjective. Our recommendations are made through a mix of reporting, interviewing, and testing by seasoned firearms journalists, certified instructors, shooting competitors, licensed concealed carry card holders, and ex-military and law enforcement personnel.
That's why we're fast becoming the #1 resource for firearms and related content.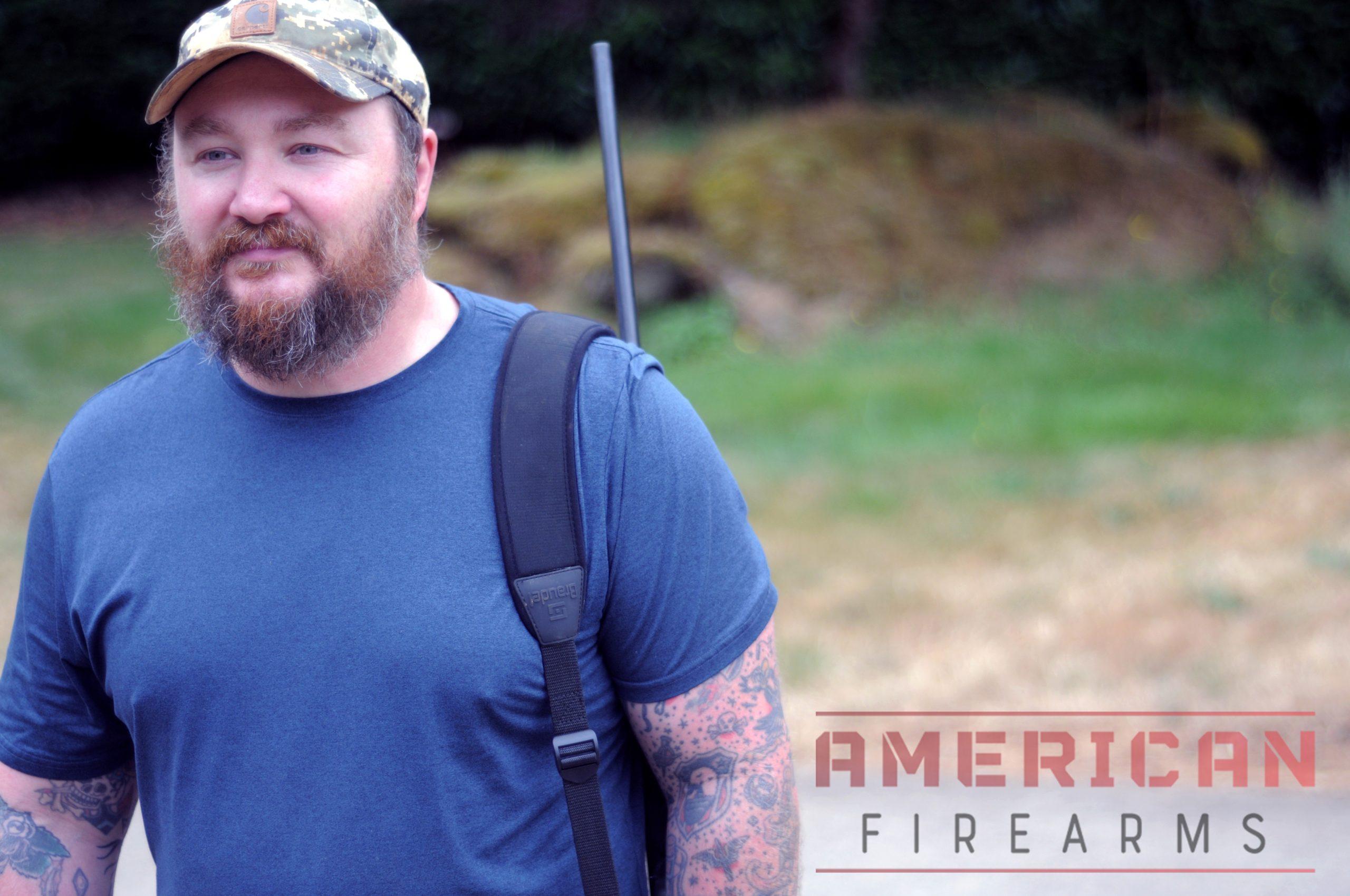 Easy-to-read firearms resources geared toward people who just want to learn. We know guns can be intimidating – and gun culture can feel unwelcoming for the uninitiated. We avoid condescention and try to make our guides as approachable as possible.
Hand-selected product recommendations that save you time. We're not interested in making you watch a 30 minute YouTube video or wading through a wall of products – we hand-pick the best items for most people, and try to represent a meaningful cross section of products where there's cause for it.
Helpful tips & engaging writing. We try to define the best aspects of how you'll want to make a decision about a product and get straight to the point.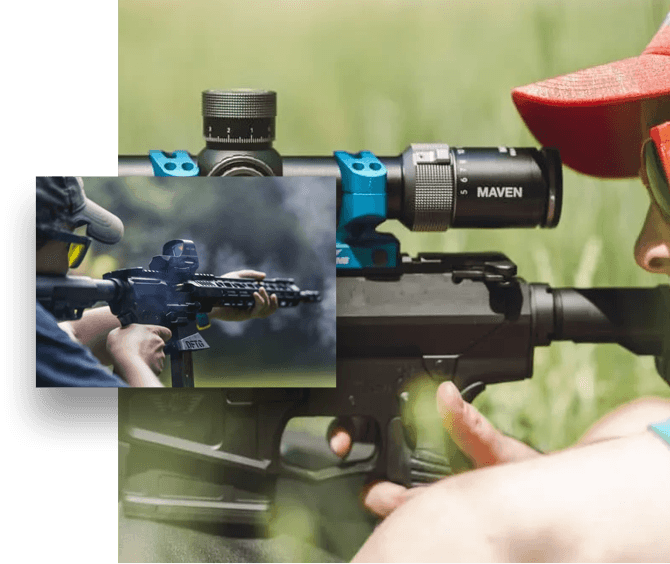 Politics. If you want to be screamed at by blowhards we recommend heading over to Facebook. We're 2A advocates who think owning a firearm is a massive responsibility and should be treated as such. We occasionally publish pieces on firearms statistics or various datapoints, but that's as far as we go.
Training, tactical, or legal guidance. Let's be clear – you should 100% be trained up on the ins and outs of firearm safety and how to handle your weapon – and AmericanFirearms.org is 100% not the place for that. We don't pretend to be licenced instructors, nor should you expect to get everything you need to know from our content. While we sometimes provide information that is legal in nature or refers to the legal requirements of gun ownership at a state or federal level – none of the content, imagery, or really, anything on this site constitutes legal advice. All of the content on AmericanFirearms.org is for educational and entertainment purposes only.
A (Moderatly) Higher Standard

50+
Years of Experience

1,000+
Products Reviewed

300+
Products Recommended
Using Experience to Make Firearms Easy
While some of the products we review are purchased with the intent of research, testing, and reviewing – many guides and recommendations are compiled through researching online comparisons, personal experience, and industry knowledge.
We often do not touch any or all of the products in our reviews, because it's frankly very difficult and expensive to get 10 different rifles together for a review. We do our best to ensure the recommendations reflect the best options for people looking for information on those kinds of products.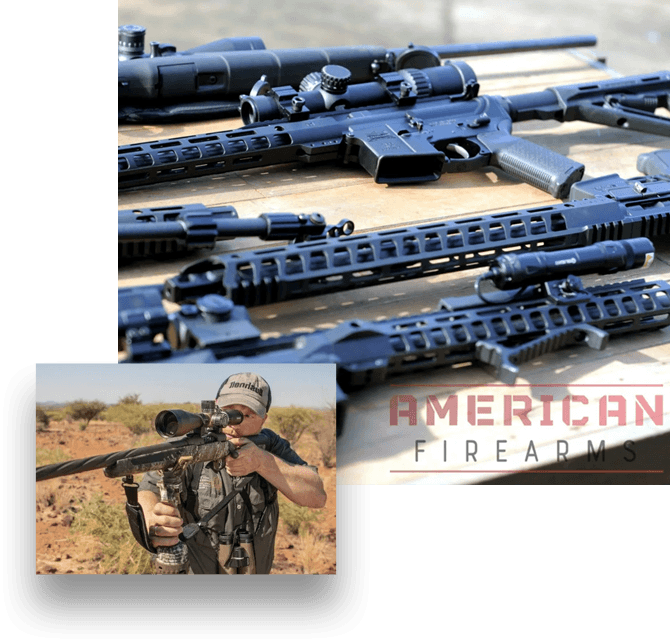 Furnished Products And Affiliate Programs
If we receive products at no cost from a manufacturer we'll disclose that in the article, and we never charge or are compensated for our reviews. You can read more about how we test & review gear.
We do participate in several affiliate programs, which means Amazon and/or other companies may pay AmericanFirearms.org a small commission or other compensation for promoting their products or websites through their affiliate program. You can read more on our Disclosure page.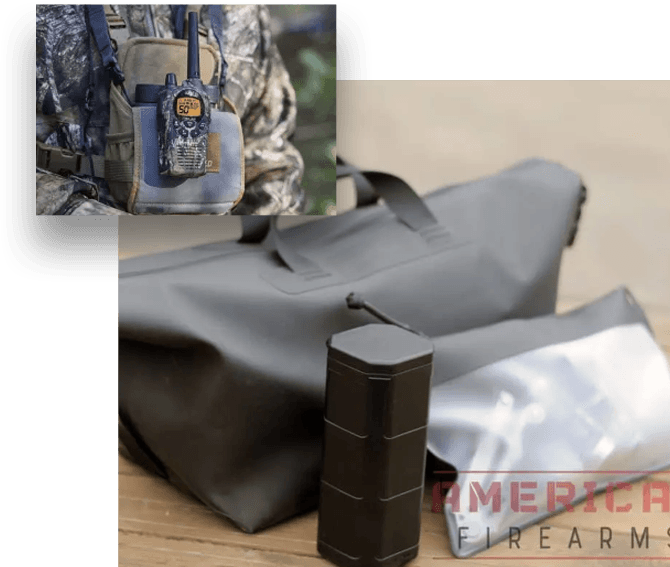 It's not enough to create and publish resources on safety and security. We're committed to telling stories that inspire. That's why our research includes enhanced visuals and interactive imagery. We believe that data can be both accurate and fun. It just needs the right touch. So our team goes to great lengths to communicate our research in a way that makes a positive impact on people. We say that security doesn't have to be complicated. Well, it doesn't have to be boring either!
Research & Resources We've Created: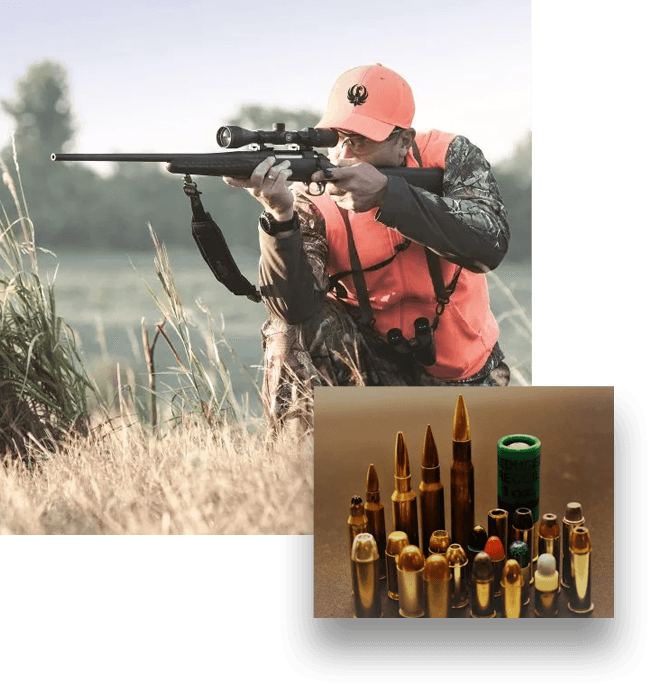 Personal security is a top priority for most Americans, and when it comes to making a decision about the right firearm to protect yourself and your family, exploring and enjoying the wonderful world of shooting sports, or just enjoying the Zen of the gun, you should never have to rely on outdated or inaccurate information. It should be easy to find firearms research, guides, and other resources… all in one place.
Everyone deserves free and open access to information and resources to assit in making decisions about firearms. And that's why we do what we do. We endeavour to create unintimidating, high-quality research and resources with a dash of humor. Rest assured we will continue to deliver the easiest-to-read, most informative firearms-related content available anywhere. That's our promise to you.
Thanks for trusting us. We're delighted to have you along for the ride.
Founder & Editor in Chief
American Firearms