The Best Biometric Gun Safes
Written By
Kenzie Fitzpatrick
Certified Armorer & Instructor
Edited By
Michael Crites
Licensed Concealed Carry Holder
Share:
Products are selected by our editors. We may earn a commission on purchases from a link. How we select gear.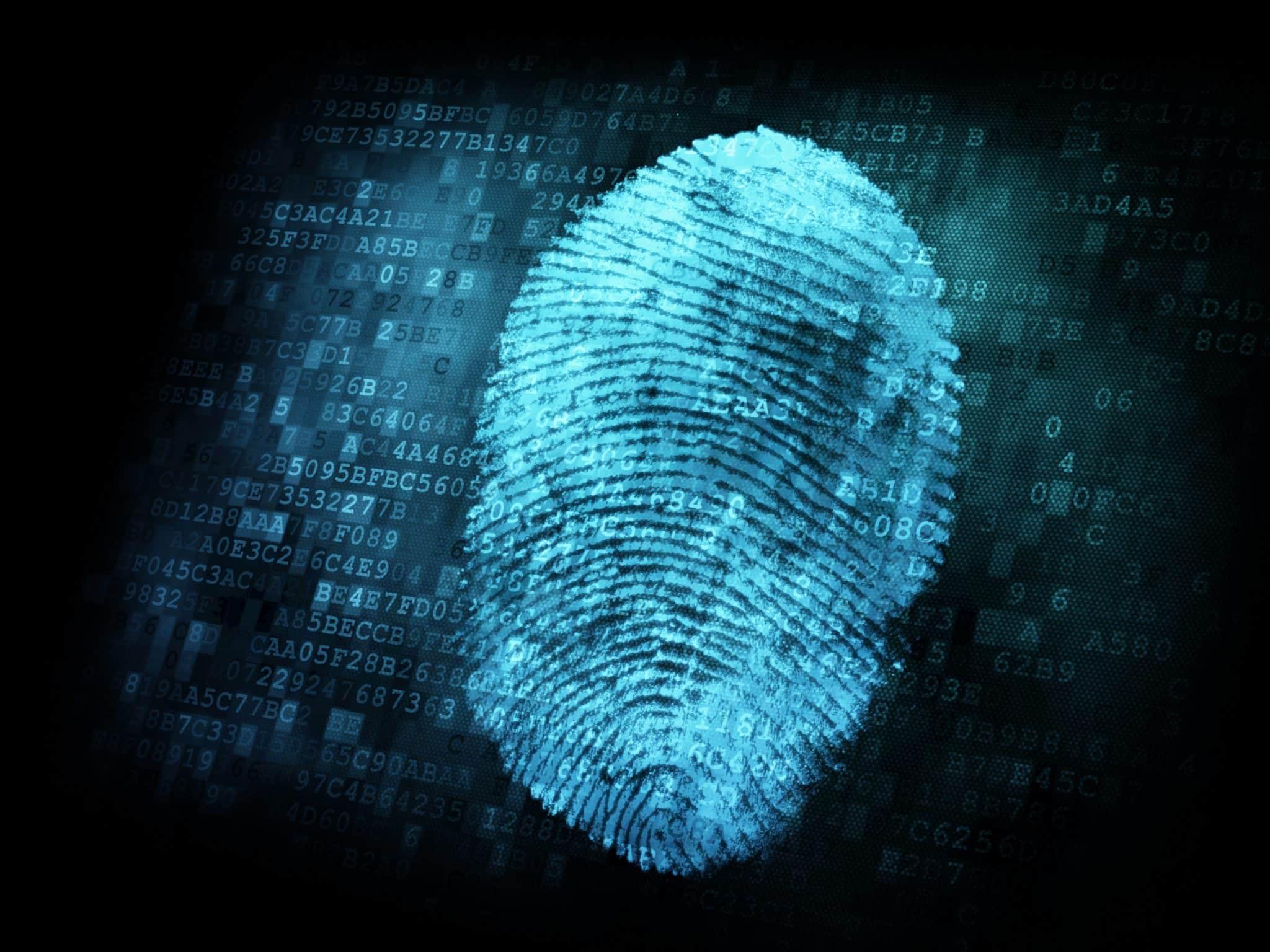 A biometric gun safe is often a logical choice for keeping your firearms secure, thanks to the technology that powers the fingerprint scanners getting faster, easier, and more affordable year after year. These gun safes work by only unlocking when the right biometric signal is detected on the finger pad.
In other words, your finger is the key, which means they provide quick access and keep opportunistic thieves (or unwanted curious hands) from cracking the code.
Biometric locking systems are just as reliable as safes that use physical keys or combination codes, and with a biometric safe you'll often have alternative methods – such as a physical backup key or an RFID fob – which adds security and flexibility.
There are, of course, mountains of gun safes out there, so we did the work for you in selecting the best of the bunch.
Biometric Gun Safe Comparison
Below is my list of the best biometric gun safes. I list the best choices in terms of value, performance, design, and cost.
Click on the name to head to the product page, read reviews and check prices or skip ahead to the list of safes.
| Name | Selection | Style | Price |
| --- | --- | --- | --- |
| | Best Single Pistol Safe | Pistol Safe | $299 |
| | Pistol Safe Runner-Up | Pistol Safe | $289 |
| | Budget Option | Pistol Safe | $89 |
| | Fastest Opening | Pistol Safe | $129 |
| | Best for Guns and Valuables | Large Safe | $249 |
| | Best Rifle Safe | Rifle Safe | $359 |
Biometric Gun Safe Reviews
1. Best Single Pistol Safe: KONIG SAFE 1.0
What We Liked
Internal and external light
Sturdy & attractive
USB ports allow for charging devices from the safe
What We Didn't Like
App has yet to materialize
Unconventional bio sensor
Noisey
A surprise this year as we worked through an array of new biometric pistol safe contenders, the KONIG Safe packs reliability, entry options, and quality build into a decidedly attractive little package.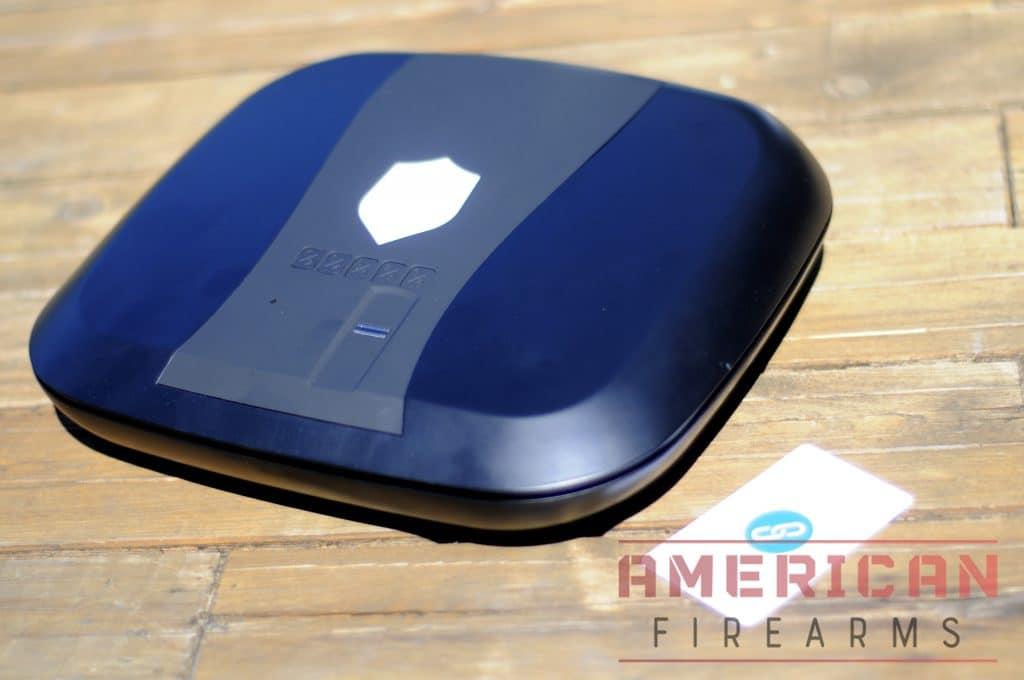 The KONIG Safe with RFID reader. RFID readers may not be as reliable as a key, but tend to be faster than other opening systems. The shield atop the safe acts as a button, light, and target for the RFID reader.
Testing the RFID, keypad, and fingerprint options all opened with a level of reliability that rivals any bio safe I've ever used. It consistently opened with all mechanisms, and the fingerprint reader opened 12 out of 15 tries, for an 80% success rate. Part of this was the learning curve, which requires you to slide your finger down the dual sensors rather than resting on a square sensor seen on other products.
The top shield icon serves as a button, which when pressed lights up the top of the safe, making it easy to see the keypad if entering a combination or groping for the fingerprint reader — but light also serves as a target for the RFID reader, which ensures it pops open reliably. Sliding the card into a wallet didn't impact the reliability — opening 10 out of 10 when tapped with the card in my wallet.
The Konig safe is about perfect for a single pistol and spare mag. My G22 fits securely with a mag in place and the spare stick along side.
The external body is shell-shaped and tapers slightly along the sides to create an attractive little package. It doesn't scream "pistol safe," and I found it at home on a shelf, nightstand, or under my bed without standing out in the least. It's a touch too big to fit in a drawer, but it works well when placed on a shelf or other flat spot.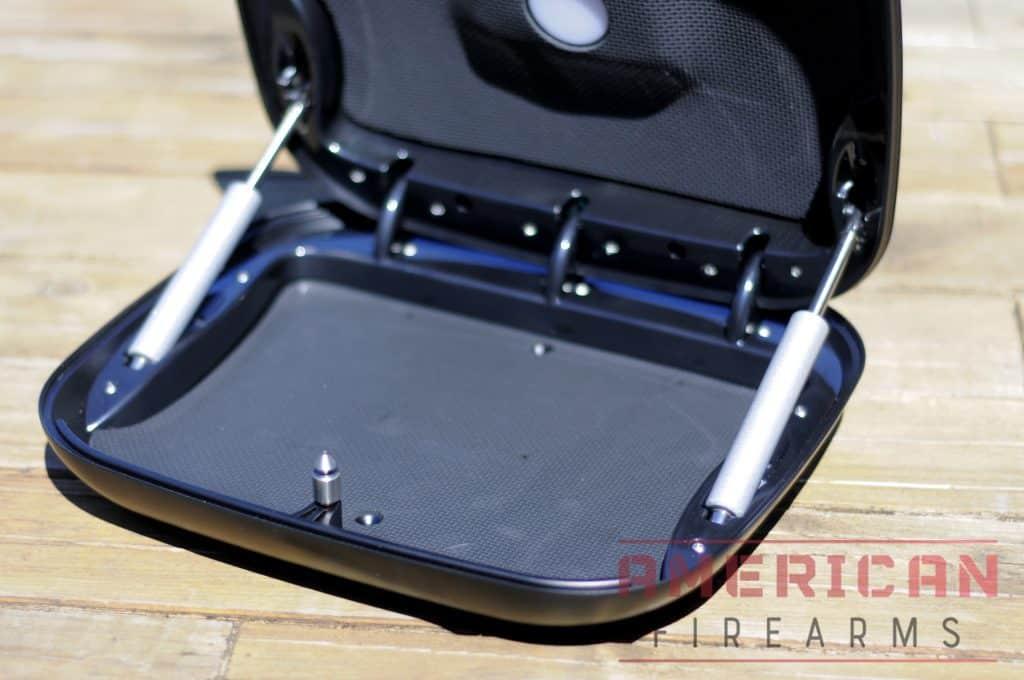 The gas struts on the Konig safe pop the lid open with an aggressive thrust but the foam interior keeps things in place and protects from bumps and scratches.
The double gas struts are a touch more aggressive than other small pistol safes I've tested. They really pop the top open when prompted, which also makes the KONIG a louder experience than some other safes that use a single strut (or none at all.)  That said, the interior foam on the lid and base protects your valuables or firearm from scartches.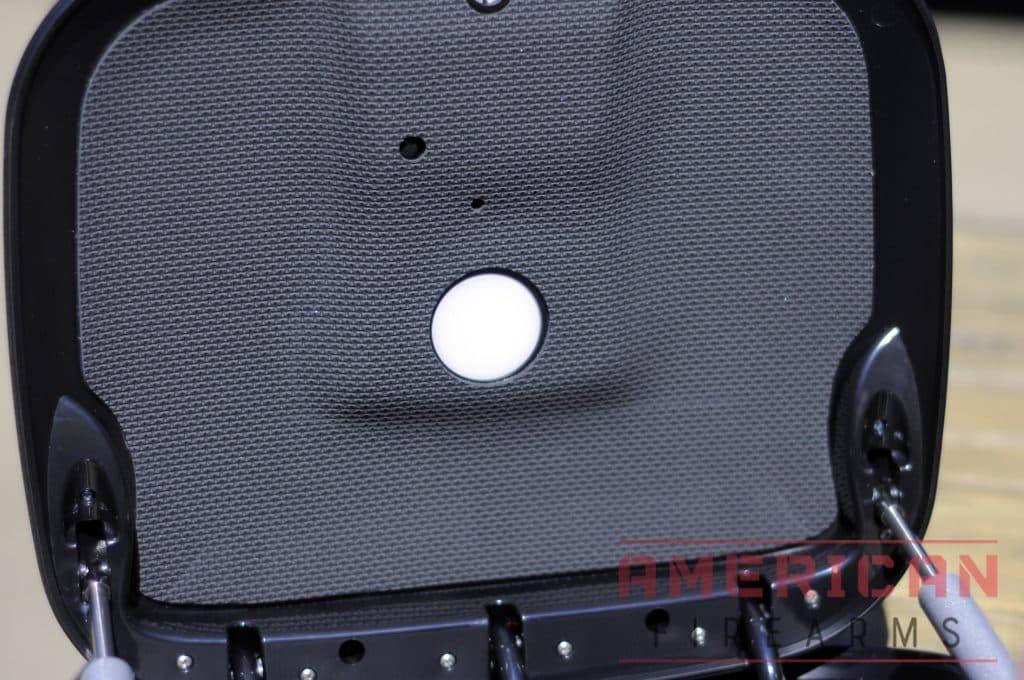 The Konig incorporates a top-mounted interior light that makes navigating in the dark much easier than blinding yourself with a lamp.
Another nice feature is the lid light, which lights when the safe is opened. This internal light helps you see your contents in a dark room, and when paired with the exterior light really ensures you can orient yourself when reaching for your pistol in the night.
2. Pistol Safe Runner-Up: Vaultek VT20i
What We Liked
Allows for up to 20 users
Lightweight and easy to transport
Easy to recharge using a micro-USB charging kit
Features proximity sensor and Bluetooth connectivity
App is impressively useful
What We Didn't Like
Bluetooth depletes the battery much faster when in use
Expensive
Vaultec offers this popular biometric gun safe, which is perfectly suited to most types of handguns. It's also roomy enough to accommodate accessories, cash, and other items along with a firearm. The Vaultec is super compact at less than 3" tall, so it's easy to move around or fit under furniture or nightstands to quick access.
It's made from rugged, 16-gauge carbon steel which is rugged stuff, and when paired with the powder coat finish, bolstered interior hinges, and anti-impact latches make for one tough nut to crack.
It can store up to 20 unique fingerprints, but the proximity sensor and Vaultek app are impressive. The sensor illuminates the keypad if your hand brushes against it, eliminating any confusion or frustration in the middle of the night.
The Vaultek app allows you to view battery status, toggle sounds on and off, and unlock the safe from up to 20 feet away. Lighting, including the interior LED lighting, is powered by a lithium-ion battery that should last for up to six months.
All this whizbang tech will cost you though – the Vaultek is 2-3x the price of other options.
3. Budget Option: Awesafe Handgun Safe
What We Liked
Comes with a one-year warranty
Inside is illuminated for easy weapon retrieval
Lightweight
Solid steel exterior
3 entry mechanisms (biometric lock, physical key, & keypad)
What We Didn't Like
Easier for a thief to steal
Some guns don't fit, even diagonally
This heavy-duty pistol safe is a fantastic choice for anyone who wants the quick access of a biometric lock but isn't interested in paying hundreds of dollars to get it. It's the most affordable on the list and can accommodate either two full-size handguns or a handgun with optics/attachments and additional magazines.
In addition to the biometric locking mechanism, it also has a physical keypad, so you can open it in whatever way you choose. It also has a slot for a physical key if that's your preference. The locking mechanism is solid, but the best part is how tight the tolerances are – not something you'd expect from a pistol safe that costs less than a pair of name-brand sneakers.
Throw in the LED lighting (so you can see your weapon in the dark), gas struts which prop the door open nearly instantly, and a one-year original factory warranty and it's clear why this little pistol safe has earned its place in the market.
4. Budget Runner-Up: Moutec
What We Liked
Floor and wall mountable
Stores plenty of fingerprints
Opens in as little as one second
Solid and durable
What We Didn't Like
Accommodates a single pistol
Safe pops open loudly
This biometric gun safe from Moutec is another pistol-only model, but it claims to have one of the fastest opening mechanisms available – opening in less than one second. It's also a great choice if you need to provide access to more than just yourself, as it can store up to 20 different fingerprints.
A backlit keypad comes standard, but the most useful feature the Moultec offers is what they call silent mode. This mode silences the beeps of button presses, which is ideal for retrieving your firearm without alerting an intruder. Setting up the programming is straightforward and with Moultec's online video how-tos you can have it configured in under 10 minutes.
It's also built solidly, featuring a pry-resistant door, dual-layer steel housing, and pre-drilled holes and hardware so you can mount it to your floor or wall.
5. Best for Guns & Valuables: Viking
What We Liked
Lets lots of people have access to the safe
Interior is well-designed it easy to organize
Very durable exterior
Scanner is fast and reliable
What We Didn't Like
This Viking biometric safe is a versatile tool that works well for firearms and general valuables, like jewelry, cash, or passports. It offers an upgraded optical sensor that can quickly and capably read your fingerprint to allow you access.
It also uses a motorized deadbolt locking mechanism with 20mm steel lock bars which slide into insertion slots in the frame of the safe, creating a seal that's near impossible for a thief to break through.
In addition, you get a four-prong backup cross key and a pry-resistant design for even more security. It's not light – tipping the scales at 48 pounds – but it's heavy enough when housing guns and other items to prevent someone from walking off with it.
The interior has built-in LED lights, three fully adjustable shelves, and you can program up to 32 fingerprints.
6. Best Biometric Rifle Safe: Moutec
What We Liked
Easy to mount
Lots of interior storage space
3 separate opening methods
Durable
Opens quickly with the biometric scanner
What We Didn't Like
Not easy to transport
Separate keys for interior box and exterior door
This Moultec is spacious enough to house five to seven large firearms with ease, with an interior shelf which offers a locking door for storing a pistol, mags, ammunition, and accessories.
The biometric fingerprint scanner allows for quick access and the front 4-digit keypad is responsive and easy-to-use. Best of all is the auto-illuminating proximity sensor which prompts the panel to light up upon touch, so you can hit the scanner or tap in your code even in the dark.
The walls are 14-gauge carbon steel, which provides phenomenal durability, security and corrosion resistance.
It's also easy to install thanks to the pre-punched mounting holes at the bottom and on the back.
What to Look For in a Biometric Gun Safe
No two biometric gun safes are alike, but if you keep a few things in mind you'll have a much easier time finding the perfect one for your needs.
For this guide, we didn't look for massively expensive safes that would require professional installations, but rather midsize to smaller safes that accommodate long guns or pistols – and would fit in a closet, nightstand, or under a desk.
These tend to be heavy and secure but can still be moved if necessary (and won't require a second mortgage to pay for.).
Size and Weight
Larger safes generally weigh more and require a specific space in your home, but they're perfect for storing long guns like rifles, ARs, and shotguns. They also have the advantage of centralizing a lot of your gear, so you can store long guns along with handguns, boxes of ammunition, and a variety of accessories.
These larger safes can also use their large door as a storage option, adding to their versatility. That said, the doors are heavy, which means you'll likely need to anchor the safe in place to increase stability.
On the flip side, smaller biometric gun safes are easier to move and you don't have to worry about causing damage or injury by tipping them over. You'll be working with much less storage space, so if you need to store pistols and a few mags these smaller safes will fit the bill. They're also easy to fit into smaller spaces – like a nightstand – which makes them ideal for quick access needs.
Smaller safes are also a great way to decentralize gun storage, meaning you can distribute firearms to various locations throughout your home. This ensures you have a tactical advantage regardless of where an intruder gains entry.
When it comes to capacity the rule of thumb is: take the number of guns you have and buy a safe that can house double that number. That ensures you have enough room for guns with optics and other accessories.
Build Quality
A quality safe will offer heavier gauge steel, thicker door bolts, and tighter tolerances to prevent forced entry. These will be more durable, safer, and offer better protection against would-be thieves and fire damage (although no gun safe is truly fire-proof.).
If you're looking for a biometric pistol safe, the Vaultek BT20i Biometric Handgun Smart Safe is the best choice for most users. It's practical, has all the key features, and will work with any handgun.
While any of these biometric gun safes will give you quick access and dependable storage – the form factor you ultimately decide works best for you should be based on your needs, budget, and requirements.
The Latest Gun Safe Reviews
The Best Biometric Gun Safes
The Best Trigger Locks
The Best Hidden Gun Shelves
The Best Hidden Gun Safes
The Best Under Bed Gun Safes