Brownells now has an in-house HK416 Upper
Written By
Michael Crites
Licensed Concealed Carry Holder
Reviewed by
Editorial Team
Learn About The Editorial Team
Share:
Products are selected by our editors. We may earn a commission on purchases from a link. How we select gear.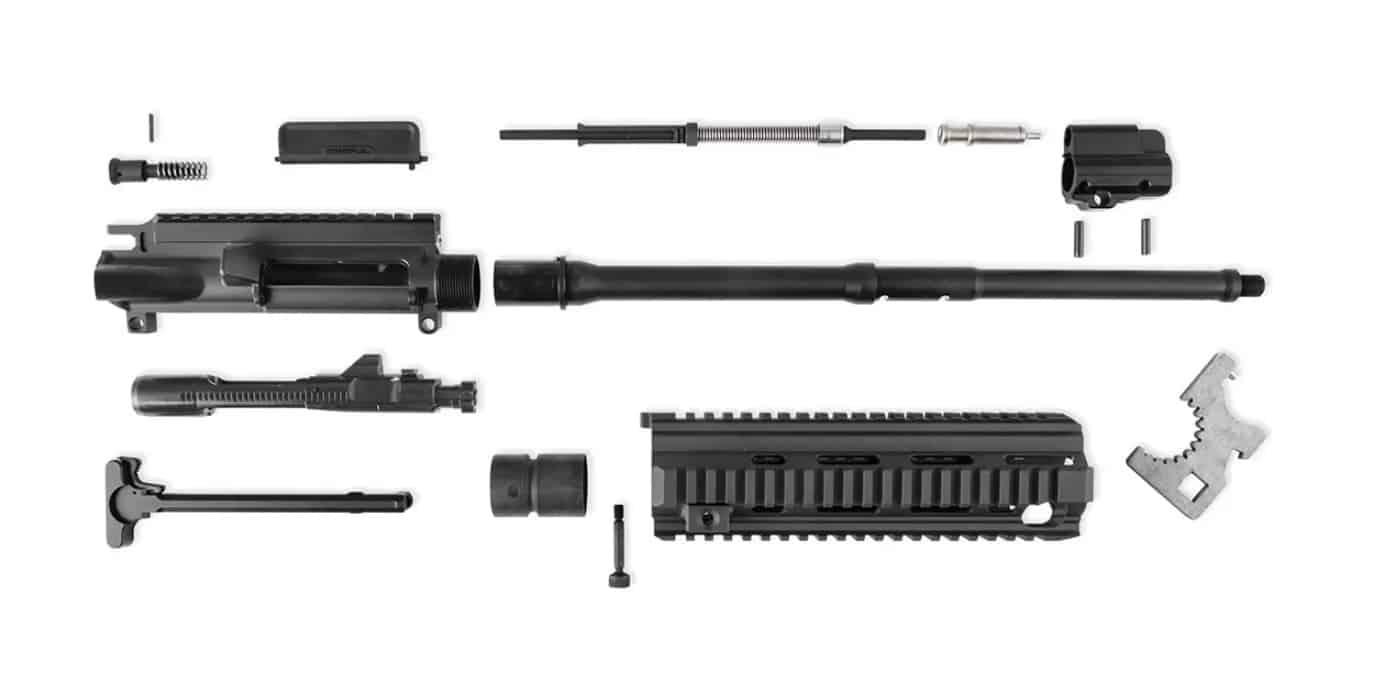 Offering a 416-spec compatible short-stroke piston upper receiver kit that will fit on a standard AR15 lower as well as anything 416, Brownells new BRN-4 series use new barrels, bolt carrier groups, gas pistons, gas blocks, barrel nuts, and other parts with (surplus) factory original HK416 handguards and stripped uppers.
They will be offered in 10.4, 14.5, and 16-inch lengths in either heavy or medium profiles. The price is in the $1,499 range before the decimal point but when compared to full HK416 uppers, which is arguably a deal.