Best First Focal Plane (FFP) Scopes
Written By
Michael Crites
Licensed Concealed Carry Holder
Reviewed by
Editorial Team
Learn About The Editorial Team
Share:
Products are selected by our editors. We may earn a commission on purchases from a link. How we select gear.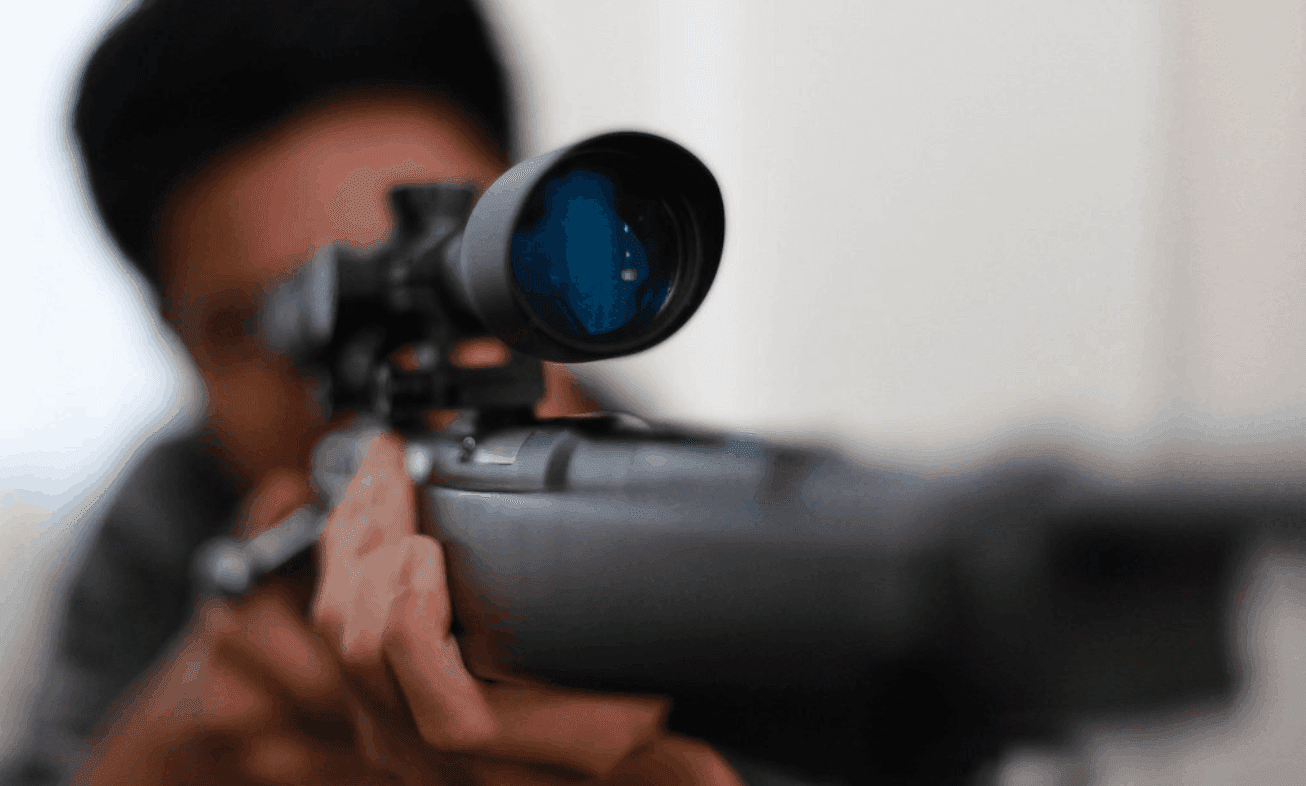 Are you a fan of long-range shooting? Are you constantly putting your targets out further and further?
If so, then you need to start thinking about first focal plane (FFP) rife scopes. These scopes are fantastic optics for long-range rifle enthusiasts, and they've become far more popular in recent years. 
There are a lot of options out there when it comes to FFP scopes.
As the popularity of long-range shooting (generally over 500 yards) has increased, so has the need for optics that enable shooters to get on target at greater and greater ranges. The explosion in quality lens technology in recent years has lead to a tremendous number of these scopes hitting the market – which can make choosing the right option a little daunting.
There are, however, plenty of great options out there – and we have pulled together a list of the best FFP scopes for the money.
Below is my list of the best first focal plane scopes under for 2022. I list the best choices in terms of value, performance, design, and cost.
Click on the name to head to the product page, read reviews and check prices or skip ahead to the list of FFP scopes.
1. Vortex Optics Viper PST
Vortex Optics' claim to fame is its VIP warranty. If your optics fail, the company will fix or replace your scope no matter what happens. That's good peace of mind and just one of the things that make the Vortex Optics Viper PST Gen II FFP scope one of the best first focal plane scopes available today.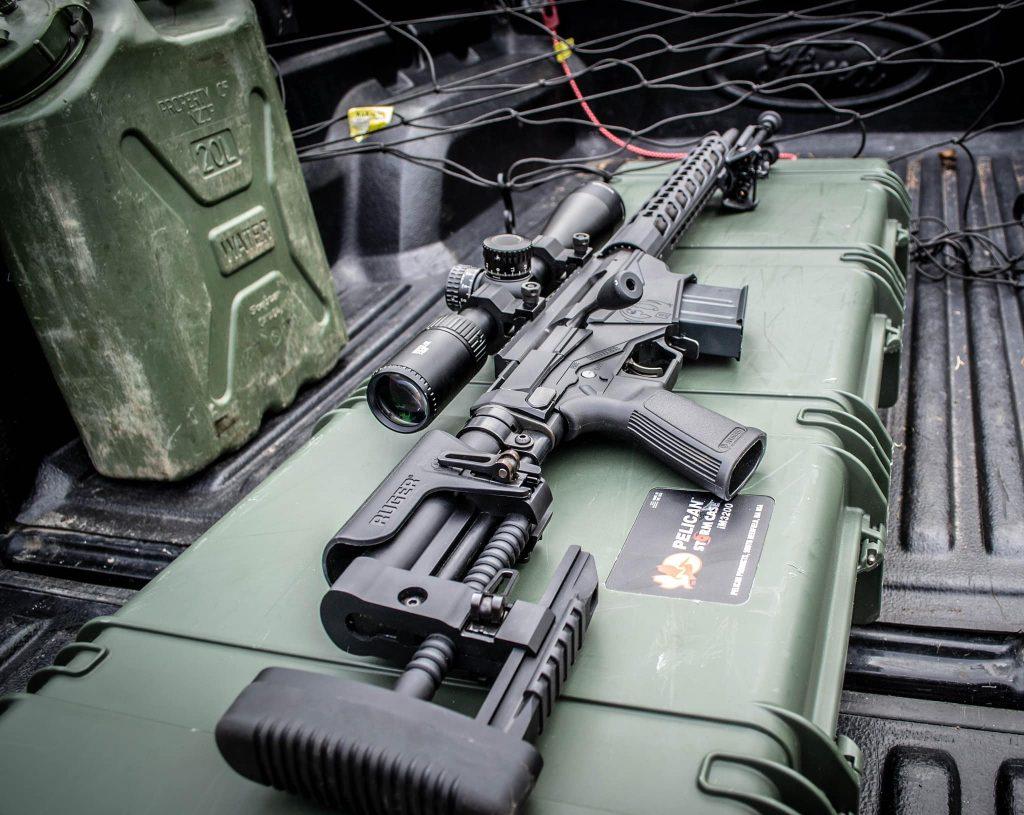 Two reticle options – MOA and MRAD
Vortex offers the Viper PST with two different reticle options. You can get a MOA version or an MRAD version. The choice is up to you, which comes down to personal preference. Both focal plane reticles illuminate red.
Useful zero stops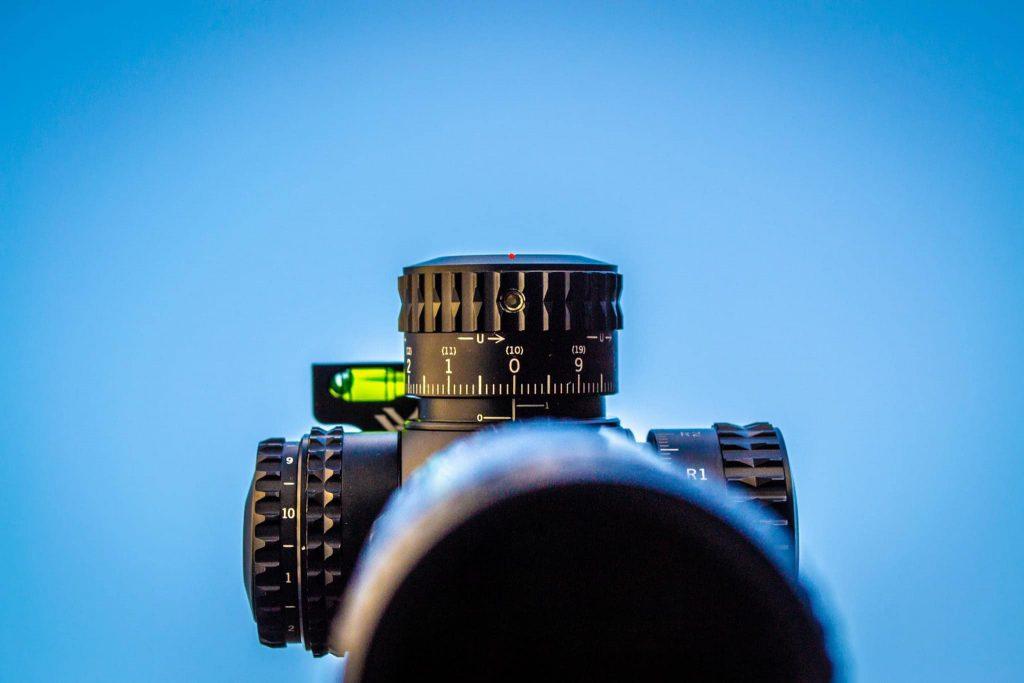 Vortex Optics Viper PST Gen II Leveled and Zeroed
Our testers found the RZR Zero Stop feature of the Viper to be excellent. This feature lets you set the turret so it cannot be dialed so low that you can't see the reticle. This is helpful if you have any sighting issues. 
One thing that our testers weren't crazy about was the eye relief of the Viper. Some reported they would have liked to see the eye relief be a little longer.
This, again, is a personal preference issue. Some shooters like the be a little closer, while others prefer more distance between their eye and the scope. The eye relief on the 2-10×32 version of the Viper is listed as 3.2 inches, which is a good middle-ground that will work for many shooters. 
Pros
Good for short and long-range shooting
Laser-etched turrets
Detailed holdover points
Extra low dispersion glass
Focal plane reticle
Cons
Could use longer eye relief
Illumination of reticle could be brighter
Only two reticle options
2. Sniper ZT5 FFP Scope
A good middle of the road price point scope is the Sniper ZT. This scope maker's name might not be as well known as Vortex or some of the other options here, but the product is very good for the price. 
Variable reticle illumination
The scope features a glass etched reticle with illumination in both red or green. Having this variability is nice, and lets you choose the setting that best fits your lighting conditions.
The illumination is also variable, so you can choose from a variety of settings to further dial in your preferences. The reticle itself offers plenty of holdovers for most shooters.
The capped turrets offer 30 MOA to either side of optical center. Sniper has a special design for its turrets that allows you to lock them in place when you get them where you need them, which should help this scope hold zero better than other options.
Our testers found this scope to be an excellent value for the money, but it's not the least expensive option showcased here.
The mount isn't particularly nice though
One major gripe about this particular scope is the mount. It is not as robust as our testers would have liked to see, so we would suggest upgrading it at some point, especially if you're doing any kind of backcountry hunting where your gear can take a true beating.
If you're just going to the range, then the mount may be just fine.
Pros
Good for long distances
Illuminated Focal plane reticle in both red and green
Illumination brightness variability
Clear and bright image
Cons
The included scope mount isn't super sturdy
Lacks some of the features of high-dollar options
Only one reticle option
3. Monstrum G2 FFP Scope
The Monstrum Tactical G2 is another fantastic option if you're looking for a scope that's an excellent value.
For even less money than the Sniper ZT, you get a front focal plane scope that honestly offers features and construction on par with might higher-dollar scopes. 
A higher magnification option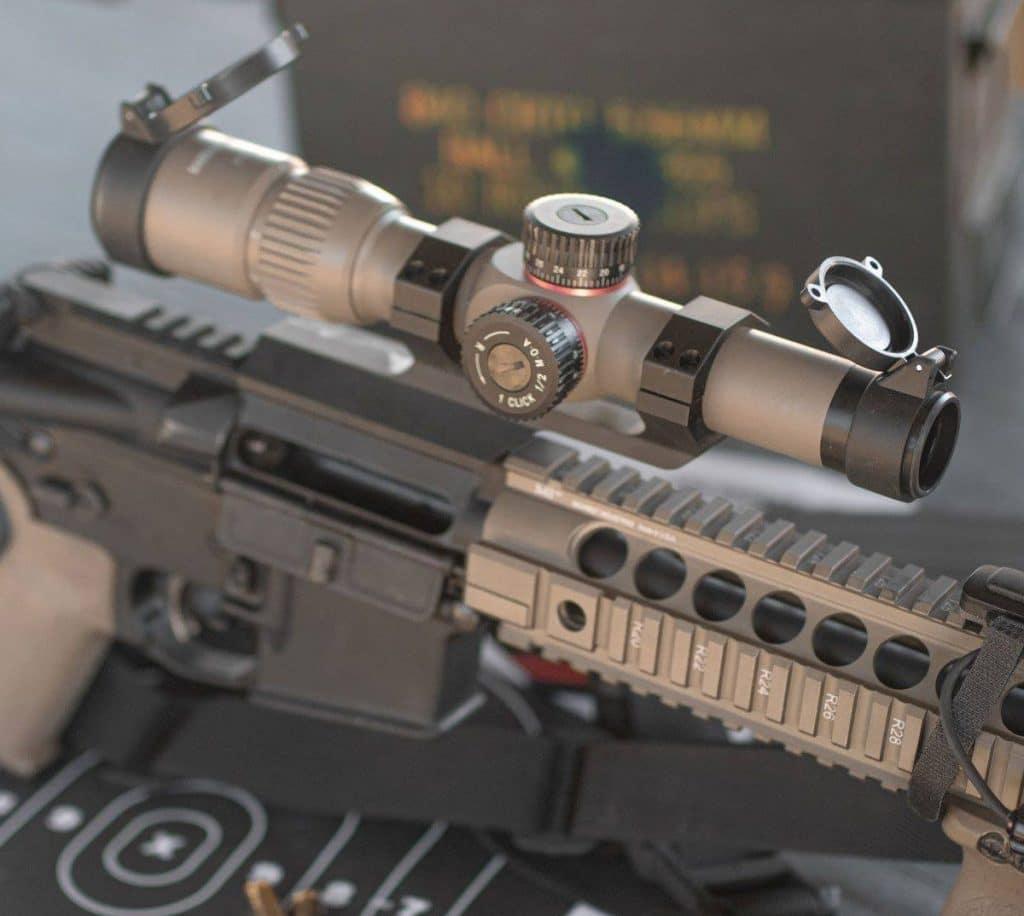 The scope offers 6-24×50 magnification, which is more than enough for most shooters. Our testers came in a little skeptical of the scope due to its low price but found the glass, reticle, and turrets to all be of high quality for the price.
There is some slack in the turrets adjustment, which isn't great, but it is to be expected at this price point. 
Eye relief on this scope is also quite good at 4.5 inches. The illumination on this scope is both in red and green and there are multiple brightness intensities.
Flaws worth noting
One thing that our testers didn't like was the fact that the scope rings were higher than expected. This can be a problem depending on your mounting configuration and accessory set-up. 
You can certainly swap the rings for lower-profile options to get the scope positioned to you needs, and at this price point it's not a shocking shortcoming, but worth noting if you're super budget focused. Also, our testers did note that this scope may not hold up as well as more proven brands over time due to the general build quality.
Our testers reported no problems, but it's unclear how much time you'll need to spend re-calibrating the zero on the Monstrum over time. Overall, this is a lot of bang for your buck.
Pros
Excellent value
Attached lens caps 
Good eye relief
Illuminated rangefinding focal plane reticle
Cons
Scope rings can put it up too high
Questionable as to how long it will last
4. Leupold VX-3i FFP Scope
Leupold is one of those names in the optics world that almost every shooter knows and respects. The company makes excellent products and the VX-3i LRP (Long Range Precision) is no exception.
This FFP scope gives shooters top-quality materials, build quality, and premium features at a fair price.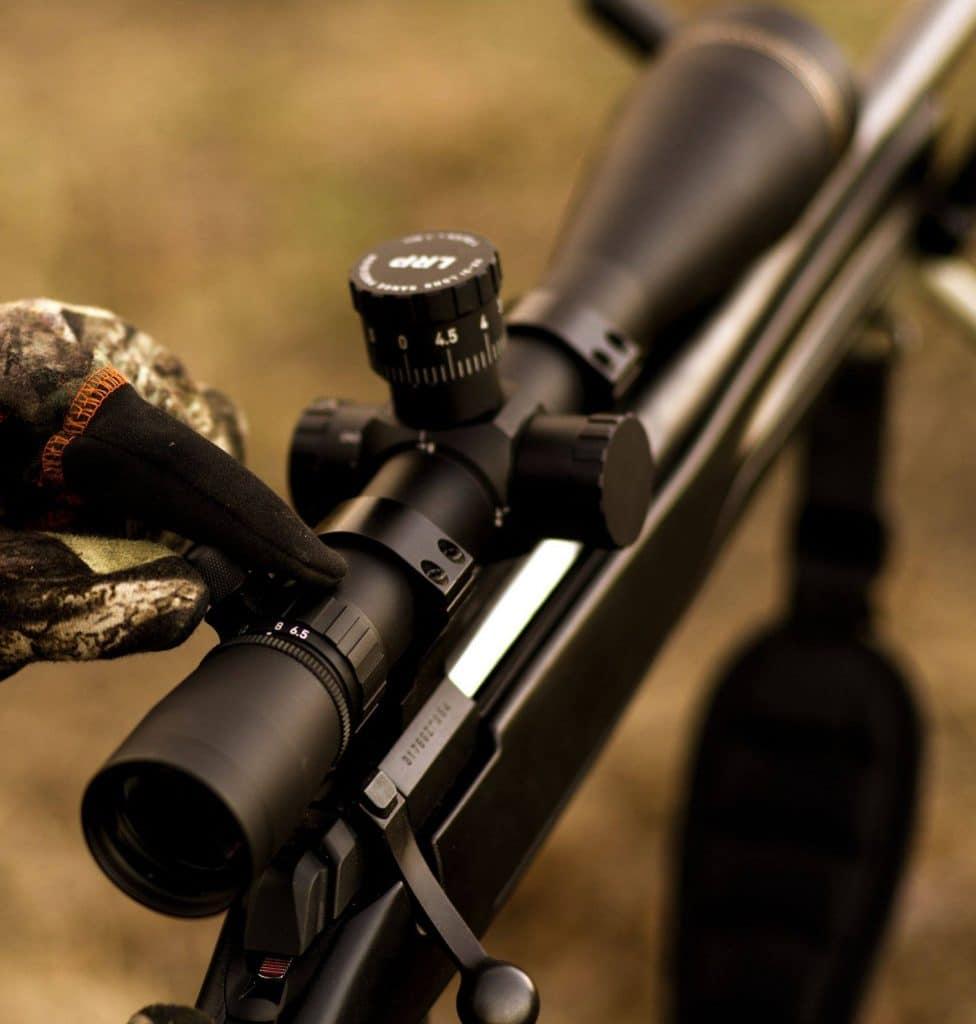 Compact, high quality, & easy-to-use
The VX-3i LRP is compact and easy to use. It'll fit on just about any rifle easily and it has build quality that will blow many other offerings out of the water.
Everything from the matte black finish to the turrets is engineered with the shooter in mind. 
The precision you happily pay more for
When it comes to actually shooting with the scope, the turrets work well and have a precision not found in less-expensive models. Leupold offers six different reticle choices.
You can have a T-MOA, TMR, CCH, Impact-29 MOA, Impact-32 MOA, and an Impact-60 MOA. Magnification range on the scope is 6.5-20×50.
The scope is waterproof, fog proof, and shockproof, and our testers experience with Leupold products made it clear that this scope will withstand the beating of a multi-day backwoods hunt with ease. 
The Leupold is one of the more expensive FFP scopes showcased here. Its price is justified due to the fact that its quality is so high.
While you can certainly buy more expensive FFP scopes, there's little chance you'll actually need the incremental features of a more expensive option. The Leupold is a proven product. 
Pros
Excellent build quality
Compact overall size
Plenty of reticle choices
Focal plane reticle
Waterproof and fog proof
Cons
No illumination
One of the more expensive options here
5. Athlon Optics Ares FFP Scope
A new player in the shooting optics industry, Athlon Optics offers some excellent products that are winning customers that would normally turn to names like Leupold. The Athlon Optics Ares BTR is a great option for anyone who wants an alternative to Leupold or Vortex. 
Athlon Optics Ares Mounted
Excellent glass clarity
The scope offers high definition glass that our testers found to have excellent clarity.
There's also precision zero stop, an XPL coating on the exterior to protect it, and you can get either a MOA reticle or a Mil option. 
Incredibly easy to mount and set-up
Our testers found the scope to be very easy to mount and sight in. It proved to be an accurate scope throughout testing at the range and in the backwoods – and appears as though it would hold up extremely well over time, whether or not you're using it for hunting or range shooting.
Of all the scopes showcased here, the Athlon was the easiest to get sighted in and to use. 
Flaws are minor but worth noting
One flaw that stands out about this scope is that it does not come with lens covers or covers. You'll have to buy those separately. Athlon doesn't include these with the scope, and our testers found this to be a pain point given the price. 
Pros
Smaller frame than some competitors
Excellent glass clarity
Stable sight picture
Very easy to use and set up
Fully multi-coated lenses
Cons
No lens caps or covers
Only two reticle options
What is a first focal plane (FFP) scope?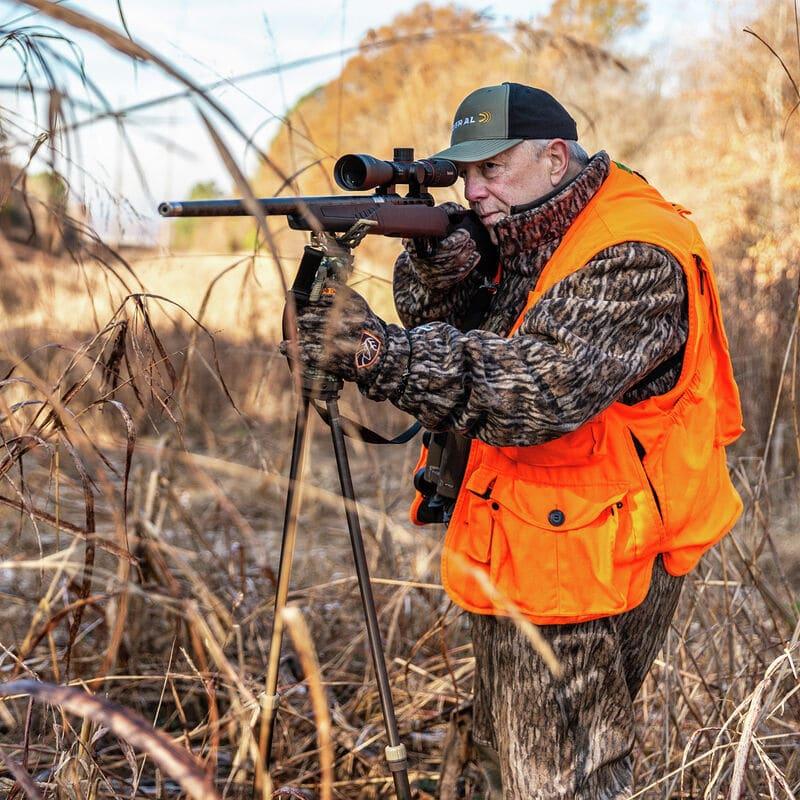 Primos Bipod Trigger Stick
Focal plane reticles inside rifle scopes are physical things. The reticle is often etched or attached to the glass lenses in many modern scopes.
The way the reticle is attached to the glass is less important than the placement of FFP reticles inside the scope tube, especially for high magnification or long-ranging scopes. 
Reticle magnification
In an FFP scope, the reticle must be placed in front of the magnification lens – making it closer to the objective lens (the lens which transmits light to the eyepiece).
This allows for the reticle itself to be magnified as you adjust the magnification on a variable scope. By doing this you have a reticle that maintains its relationship to the target no matter the magnification ranges, parallax adjustment, magnification setting, or light conditions.
This makes accounting for things like bullet drop or wind interference over long distances much easier.
If you're shooting over 500 yards (and definitely 800 yards), failing to take windage and bullet-drop into account will only result in inaccurate holds, missed shots, and failed hunting trips.
The details matter when shooting long-range targets, and having a first focal plane riflescope helps you get the details right. 
FFP vs. SFP Scopes
The alternative to an FFP scope, a second focal plane scope (SFP), places the reticle closer to the shooter's eye and on the near side of the magnification. This means the second focal plane scopes reticles are a fixed size – they will not adjust as you dial up or down the magnification.
This can lead to significant increases in target coverage at higher magnifications, leading to imprecise holds. Plus, they simply make it harder to see the target at a distance. 
Why a First Focal Plane Optic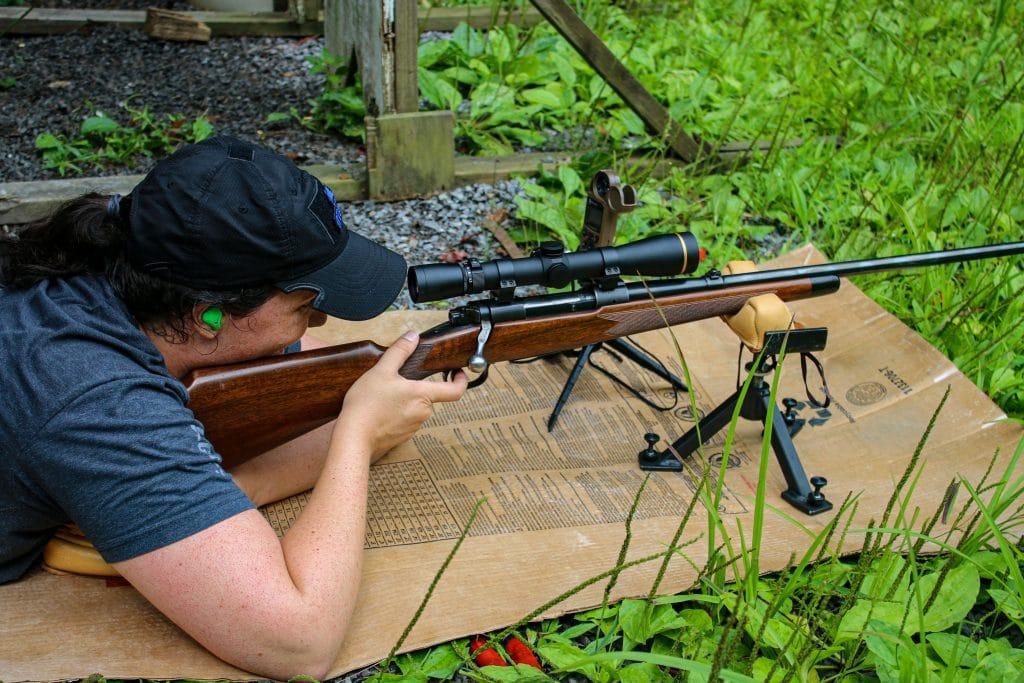 Bolt gun off a front rest
People pick up first focal plane optics to increase their ability to shoot at longer ranges without re-zeroing the rifle for different distances. First focal plane optics are an excellent choice for this because of the reticle placement in relation to the lens.
Because the lens magnifies the reticle throughout the scope's entire magnification range, things like bullet drop compensators work as you change the magnification. This makes it much easier to maintain your shot placement even through changes in magnification, which means first focal plane optics are an excellent choice for long-range shooters who shoot at different distances.
With this ability to use the bullet drop compensator or other reticle features at differing magnifications also comes a general increase in precision. Since the reticle is itself magnified, you can use precise bullet drop marking found on some of these reticles with a lot more detail than would be possible without magnification.
This is a convenient trick for folks who like to shoot long range but who have a little bit of difficulty seeing small details up close.
Additionally, you'll be able to better make out differences, for instance, between the 500m and 600m marks on your reticle's bullet drop compensator much easier.
What to look for in an FFP rifle scope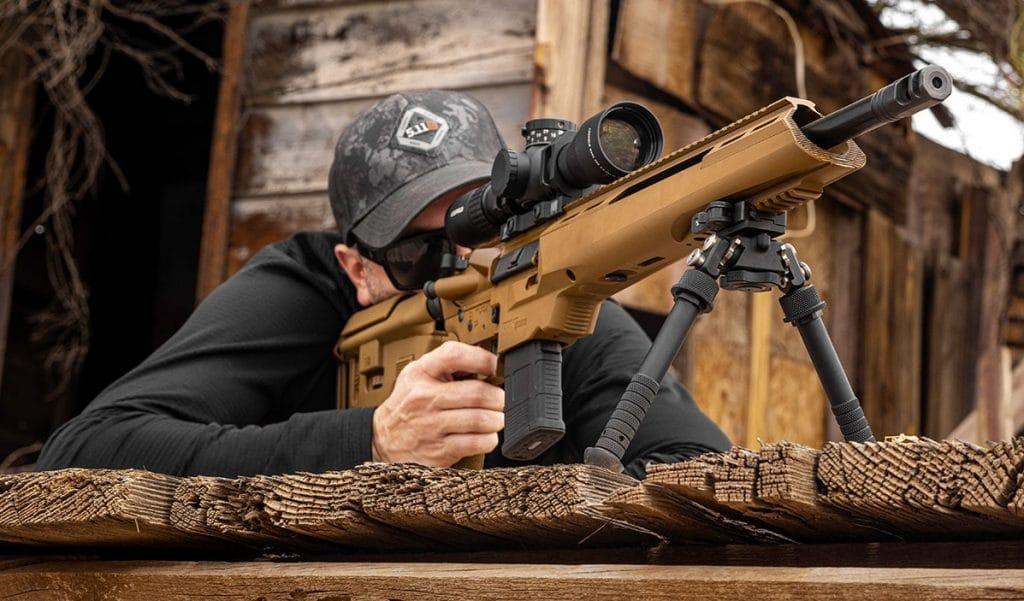 atc-g8-1200x1200-1
With FFP scops the basic idea is that the reticle changes size along with magnification: as you zoom in these optics, you also zoom in the reticle.
This is a common feature among all first focal plane optics, and if that's the kind of thing you value in a rifle scope, then this category of optics is what you're looking for.
The major upside to this, as we've mentioned, is that it can allow the shooter a greater degree of precision at longer distance shots and maintains the usability of bullet drop marks at differing magnifications.
There are, however, a few other things to consider.
1. Start with price
FFP scopes can get shockingly expensive. With the popularity of these scopes, you don't need to aim for something that costs as much as a new riding lawnmower to get a high-quality scope. Often scopes in the middle price range will have the right mix of quality and cost. 
Of course, this means you'll still spend hundreds of dollars on a scope – but probably not thousands of dollars.
There's an old shooter adage that essentially says you should spend as much on the optics as you did on the gun. So if you have a $300 rifle, you should spend about that much on a scope. A $3,000 scope on a $300 gun will never realize it's true potential, so use this as a friendly rule and you'll always get about the right mix of scope features for your firearm. 
2. Components
Other things to think about are the actual components of the scope itself. Look for a scope that has high-quality materials and features. Things like aircraft-grade aluminum, an illuminated reticle, a sealed housing, and plenty of holdovers on the reticle or a mil-dot reticle can be indicators of a good product. 
3. Application  & Use
Also, you should think about how you're going to use the product. Are you going to be doing a lot of range shooting or competitive shooting? If so, you should keep that in mind when buying a scope.
A good range scope can very different from one made for hunting – and often considerably cheaper.
4. Reticle Type
Once you've decided that you want a first focal plane optic in general, and determine the price point and application is a good fit, the thing I look for next is the kind of reticle that it comes with.
For longer range stuff, we like the thinnest cross we can find for a reticle, as long as it comes with bullet drop markings as well. This allows for a lot of precision in shot placement, but might not be the fastest to acquire with the eye.
For tactical rifles, then, we prefer something with a beefer reticle, preferably one that is illuminated, to give the greatest flexibility when shooting in poor light conditions.
5. Magnification
From there, the adjustability of the optic in terms of zoom is something that we consider carefully. Higher magnifications do help with greater precision, but the optics with the highest zoom levels are also often the most expensive.
Also, as you zoom in your overall field of view decreases as well, so a scope that might need to be used at close range or to track game should also have a fairly low base magnification so that you have the option to use it as a spotting scope as well.
5. Aesthetic Fit
Finally, I spend some time considering the aesthetics of the optic and how they'll fit in with the rifle. While it may not matter in terms of performance, I do think that the looks of a firearm and optic combination are worth thinking about if there are different options and you're already spending this much money on a scope.
For instance, a super-tactical-looking scope might not look great on a walnut-stocked bolt-action hunting rifle, whereas something a little simpler in appearance will not only work just as well but also make a lot more visual sense with the rifle upon which it is mounted.
Types of First Focal Plane Optics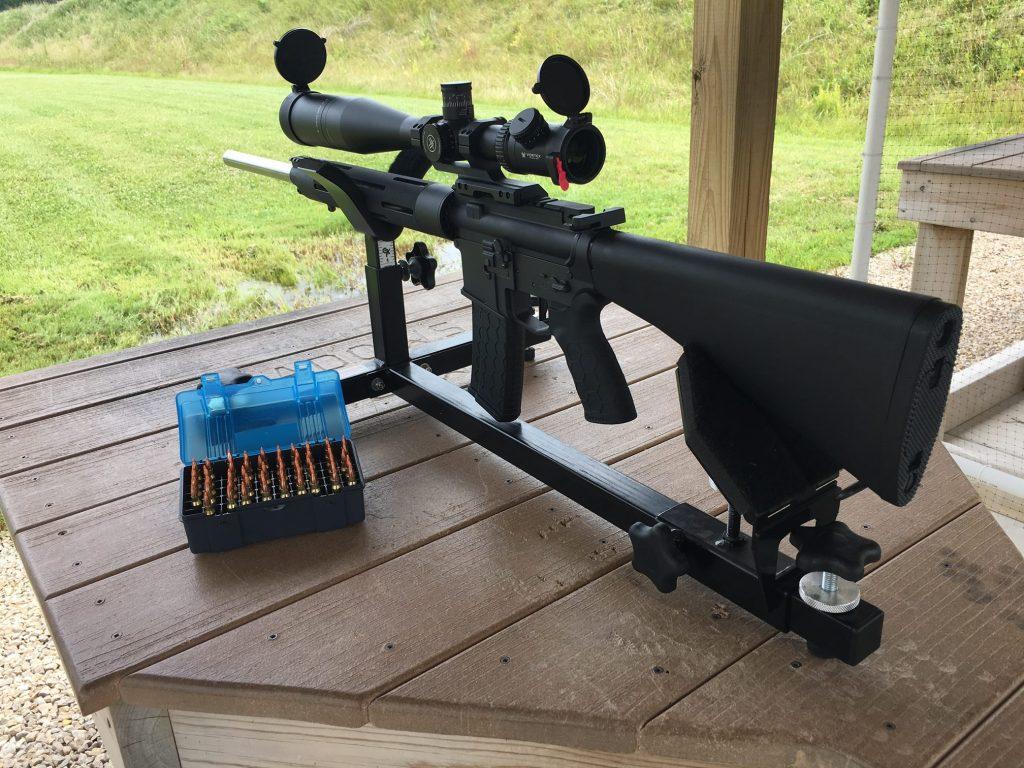 CTK Shooting Rest at the range
Entry-Level FFP Scopes
The most basic, and usually cheapest, kind of first focal plane scopes you'll likely find have adjustments for windage, elevation, and magnification, but not much else. At the lower end of the price range, you'll get optics with decent glass that aid you in shooting at long ranges in well-lit conditions, but you're unlikely to find any especially fancy features or tactical styling here.
These days, even affordable, basic optics are made with reasonably good quality, so don't turn your nose up at cheaper options!
Tactical First Focal Plane Scopes
Some first focal plane optics are clearly meant for forks putting together some kind of tactical rifle setup.
Though it's mostly a stylistic choice, for example being able to get a scope that's flat-dark-earth in color, some of the more tactical options take into account worse operating conditions and thus include things like an illuminated reticle to make it more possible to shoot in poorer lighting conditions than are possible with an unlit reticle.
Additionally, a lot of these attach to Picatinny rails to make it easier to mount them directly to AR15s, and a lot of other rifle systems are taking this approach as well.
Precision First Focal Plane Scopes
Among first focal plane optics, some are also intended for precision shooting. These tend to have finer reticles, and adjustment down to the quarter minute-of-angle on windage and elevation.
Such fine adjustments might not be wanted, or necessary, on rifles that are meant to shoot at medium ranges, but for folks who are putting together a rifle for precision shooting, especially a bolt action that will be good out to 1000 or more meters, then having that level of precision is a must-have for the most demanding of hunters and competition shooters.
Hunting Scopes
Finally, some optics have been designed to be super rugged. Mostly for use in hunting rifles, the more durable first focal plane optics are usually waterproof to a certain extent, and many of them also have features that make them a little bit resistant to being bumped and dropped as well.
With that said, it's certainly advisable to be fairly careful with your first focal plane optic: a lot of these are expensive enough that breaking them would be a major downer on the mood for the rest of a hunting trip or range day. Ruggedized features help, but a careful owner is the best safety feature of all.
First Focal Plane Scope Pricing
Thankfully, optic prices have been coming down for the past few years. Here are some rough benchmarks for what to expect.
$200-$300. Now, for around $200, you can get a first focal plane scope with most kinds of reticles and a reasonable level of zoom adjustment as well. These might not be the fanciest optics on the market and aren't likely to be illuminated, but there are a lot of well-made, deeply functional optics in this price range. Much below $200, and we'd get suspicious about the quality of the glass.
$300-$400. At around the $400 mark, you'll be able to find a greater variety of reticles, as well as optics that are illuminated. In a lot of ways, this is the sweet spot in terms of value.
$600 & Above. Above $600, and you'll be in the territory of optics with excellent quality glass, ruggedized features, and any optic you like, illuminated and ready to go. For a lot of folks, this pricing means that they'll spend more on the optic than they did on their rifle. But, for those looking for the ultimate in precision and durability, you do, at least to some extent, get what you pay for in a first focal plane optic.
If we had to choose only one scope from this list, it would be the Vortex Optics Viper PST. That scope provided the best set of features and the best build quality for the money.
While any of the scopes on this list will serve most shooters well, there's no denying that Vortex Optics Viper PST is the best front focal plane scope that you can buy.
It will work for hunters and it will work for long-distance range shooting or competition shooting.