FN joins the Quiet Game with Rush 9Ti Line of Suppressors
Written By
Michael Crites
Licensed Concealed Carry Holder
Reviewed by
Editorial Team
Learn About The Editorial Team
Share:
Products are selected by our editors. We may earn a commission on purchases from a link. How we select gear.
In the past decade, big gun companies have figured out it's probably a good idea to have a suppressor concern under their roof. Remington had AAC (and now the brand is owned by Palmetto State Armory, picked up after "Big Green's bankruptcy sale a couple of years back) and Smith & Wesson bought Gemtech.
Meanwhile, Knights Armament, Ruger, Sig Sauer, and Daniel Defense launched their own suppressor divisions. Heck, even Aero Precision is trying to develop a line of suppressors. With that, it shouldn't come as a shock that FN has now entered the game.FN's new Rush 9Ti line of suppressors is fairly basic as far as the devices go, being 9mm pistol cans using 1/2×28 threads. Using a lightweight Titanium-hybrid construction, these $800-ish cans have something which could be interesting to the market– a booster assembly that FN says is "entirely unique and is the smallest, most lightweight on the market," while at the same time able to run just about everything without having to change the recoil spring out.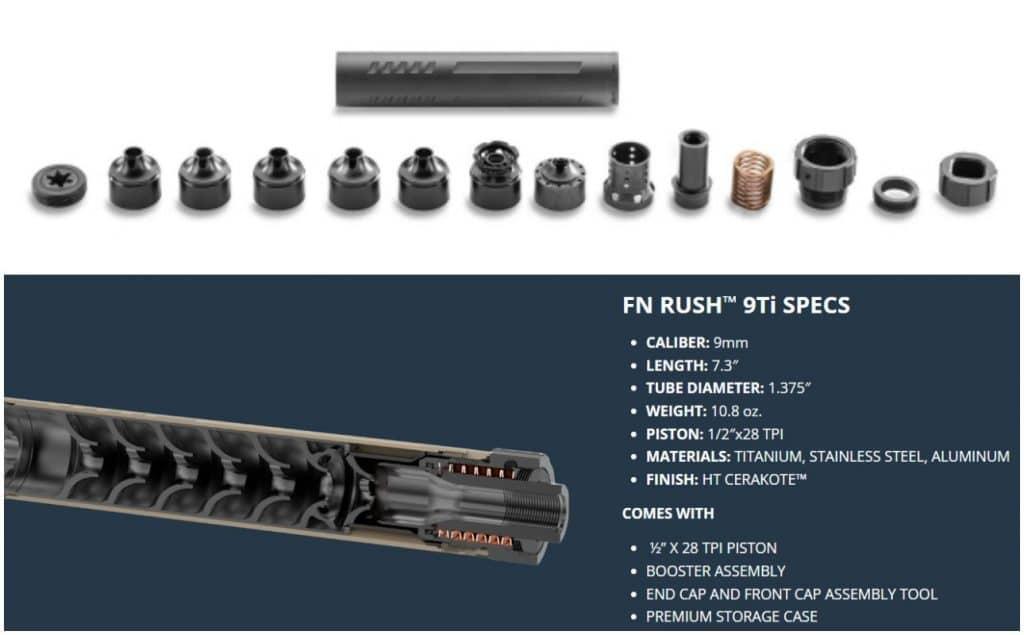 FN Rant c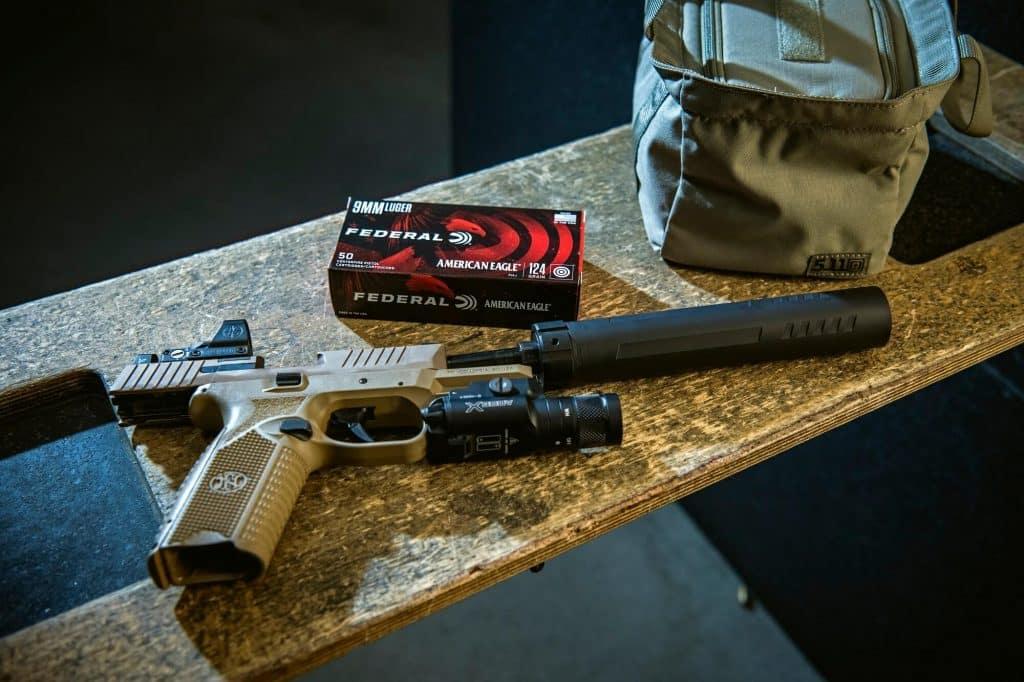 FN 9Ti Suppressors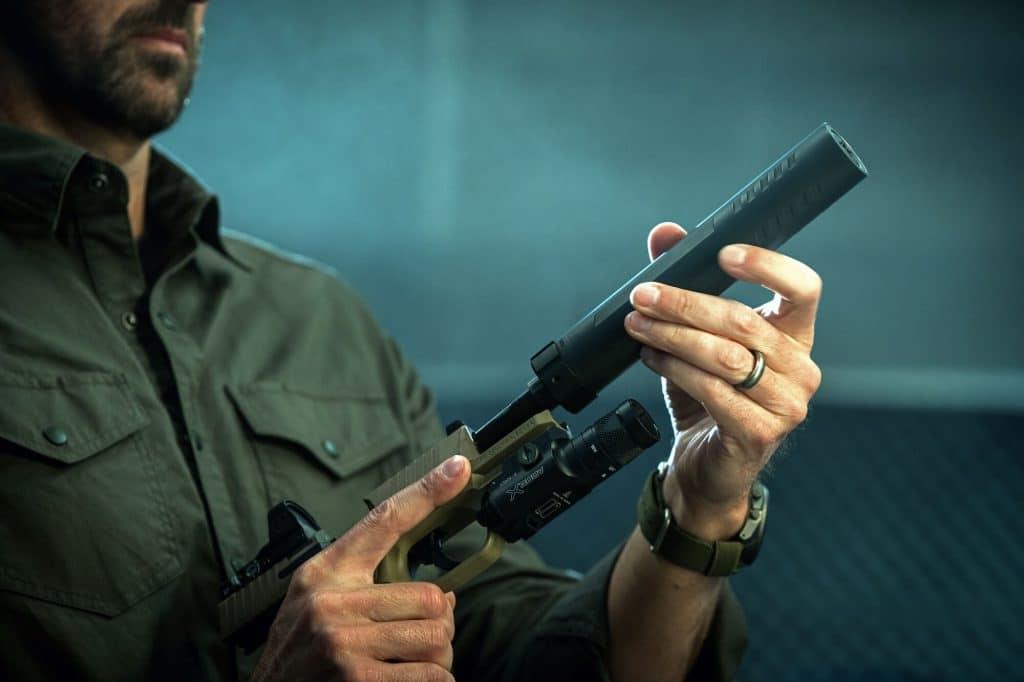 FN 9Ti Suppressors