Hellion Bullpup: Now in Three Flavors
Springfield Armory have expanded Hellion line up to include both 18- and 20-inch variants, really growing the family.
Written By
Michael Crites
Licensed Concealed Carry Holder
Reviewed by
Editorial Team
Learn About The Editorial Team
Share:
Products are selected by our editors. We may earn a commission on purchases from a link. How we select gear.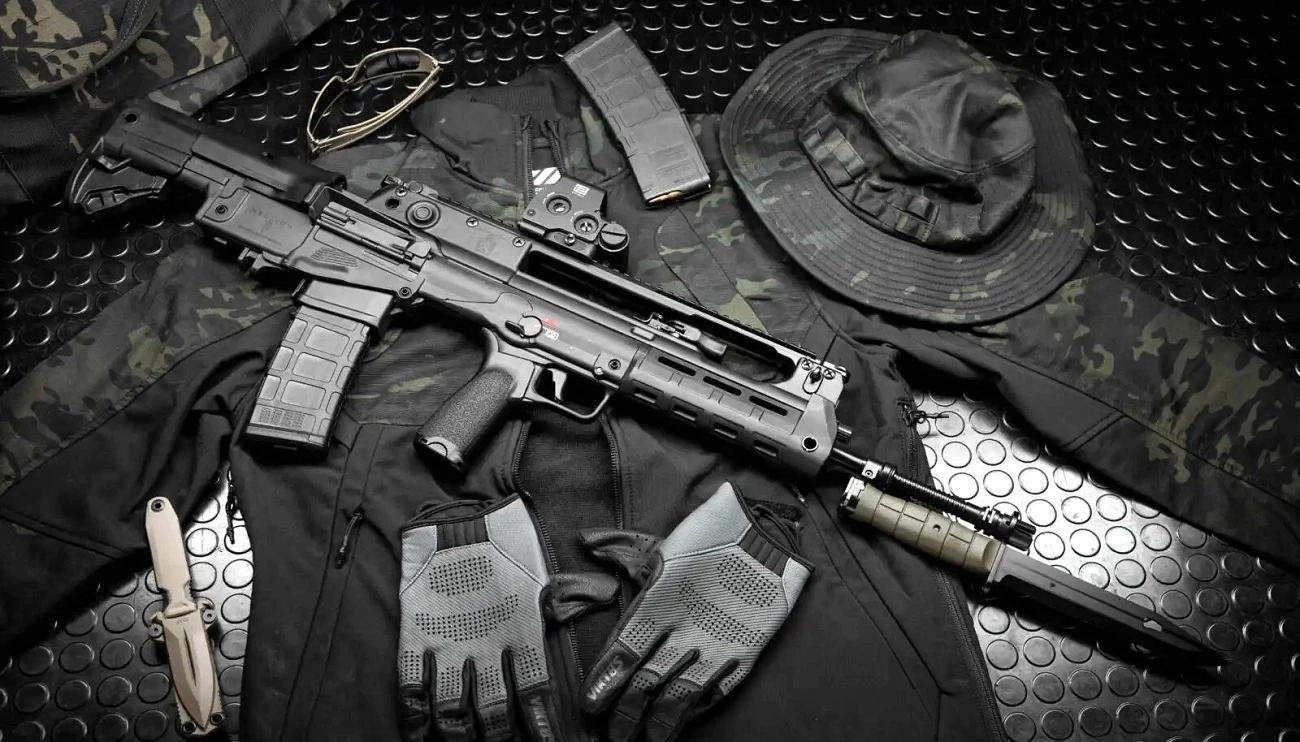 Springfield Armory has been importing its American take on the Croatian-made VHS2 5.56 NATO chambered bullpup carbine for a minute, and now they have expanded the line up to include both 18- and 20-inch variants, really growing the family.
The HS Produkt VHS is a legit combat rifle, already seeing some real-life service around the globe in some very armpit-quality places even though it is only about 15 years old. The improved second gen VHS2, which was introduced back in 2013, first came into the U.S. in early 2022 as a semi-auto version with enough Section 922 tweaks (BCM Gunfighter grip, Magpul mag, etc.) to make it compliant.
Debuted over here as the Springfield Armory Hellion with a 16-inch barrel, it has gained a reputation as a reliable, easy shooting, accurate, and feature rich (user adjustable gas system, fully ambidextrous, 5-position collapsible stock, swappable ejection port, excellent flip up iron sights on a full Pic rail, etc.) bullpup, outclassing a lot of the competition such as the Tavor, AUG, and FS 2000.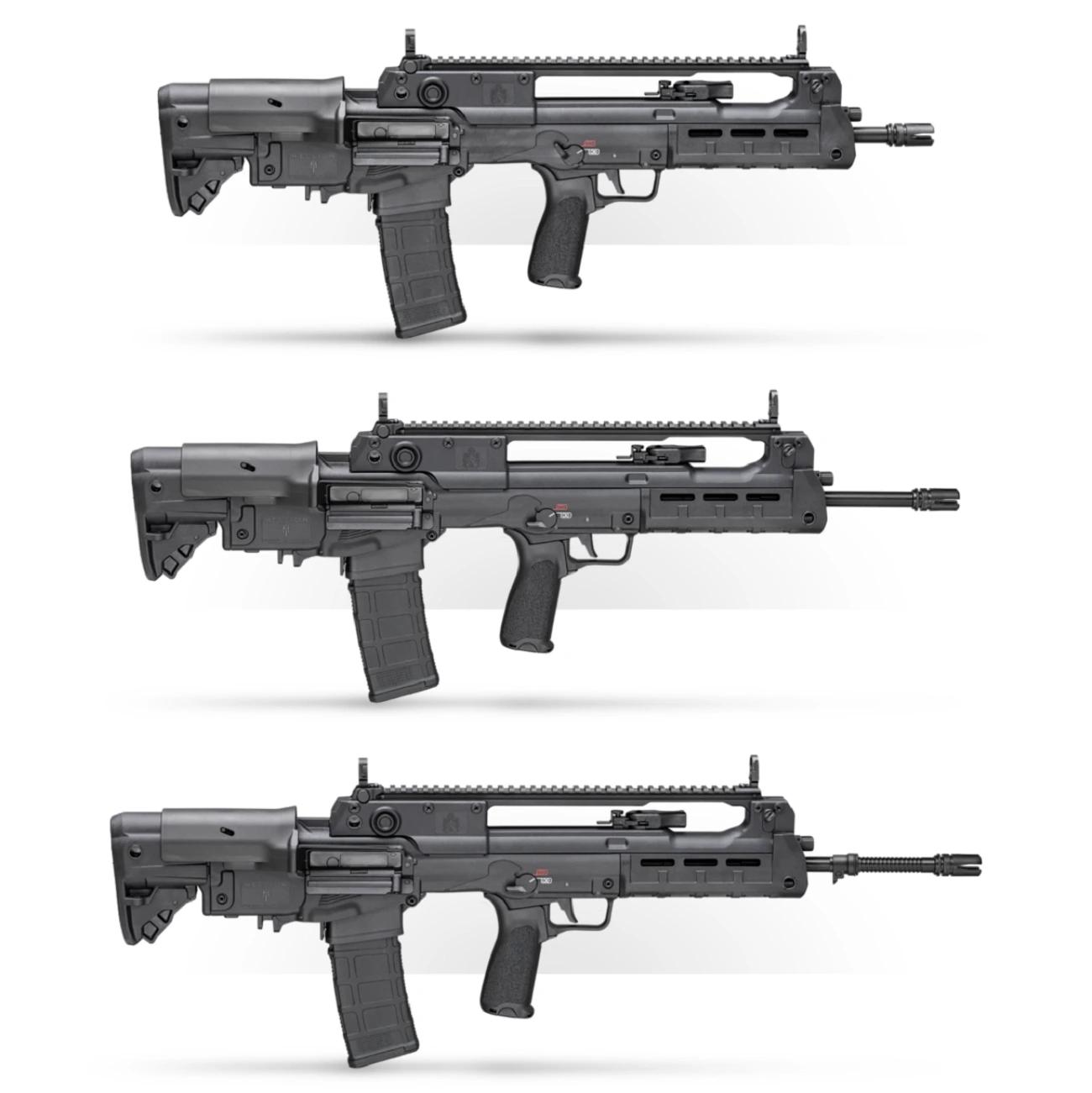 The 16, 18, and 20-inch Hellion series
Plus, it looks very space age and has enough of an interesting backstory for Ian with Forgotten Weapons to wax poetically on it for almost a half hour.
Well now, Springfield has introduced two new variants that share every feature and only change with the barrel length and type.
The new models include an 18-inch and a 20-inch, the latter with a ribbed forward section for enhanced cooling as well as an integrated bayonet lug (with the company promising compatible bayonets on the way). Springfield points out that the 20-inch model sports a similar configuration to that of the Croatian Army's VHS-D2, a super accurate designated marksman version of the VHS-2.
| Spec | Hellion 16 | Hellion 18 | Hellion 20 |
| --- | --- | --- | --- |
| Barrel Length: | 16 inches | 18 inches | 20 inches (includes bayonet lug) |
| Overall Length: | 28.25 - 29.75 inches | 30.25 — 31.75 inches | 32.25 — 33.75 inches |
| Weight: | 8 pounds | 8 pounds 3 oz | 8 pounds 6 oz |
| MSRP: | $1999 | $2016 | $2031 |
The neat thing is that the price point is practically the same, and, while some other Springfield platforms (looking at you, Prodigy) have gotten some downright mixed to bad reviews, it seems like everyone kind of likes the Hellion. 
Time will tell.