New POF-USA Tombstone Lever Gun
Written By
Michael Crites
Licensed Concealed Carry Holder
Reviewed by
Editorial Team
Learn About The Editorial Team
Share:
Products are selected by our editors. We may earn a commission on purchases from a link. How we select gear.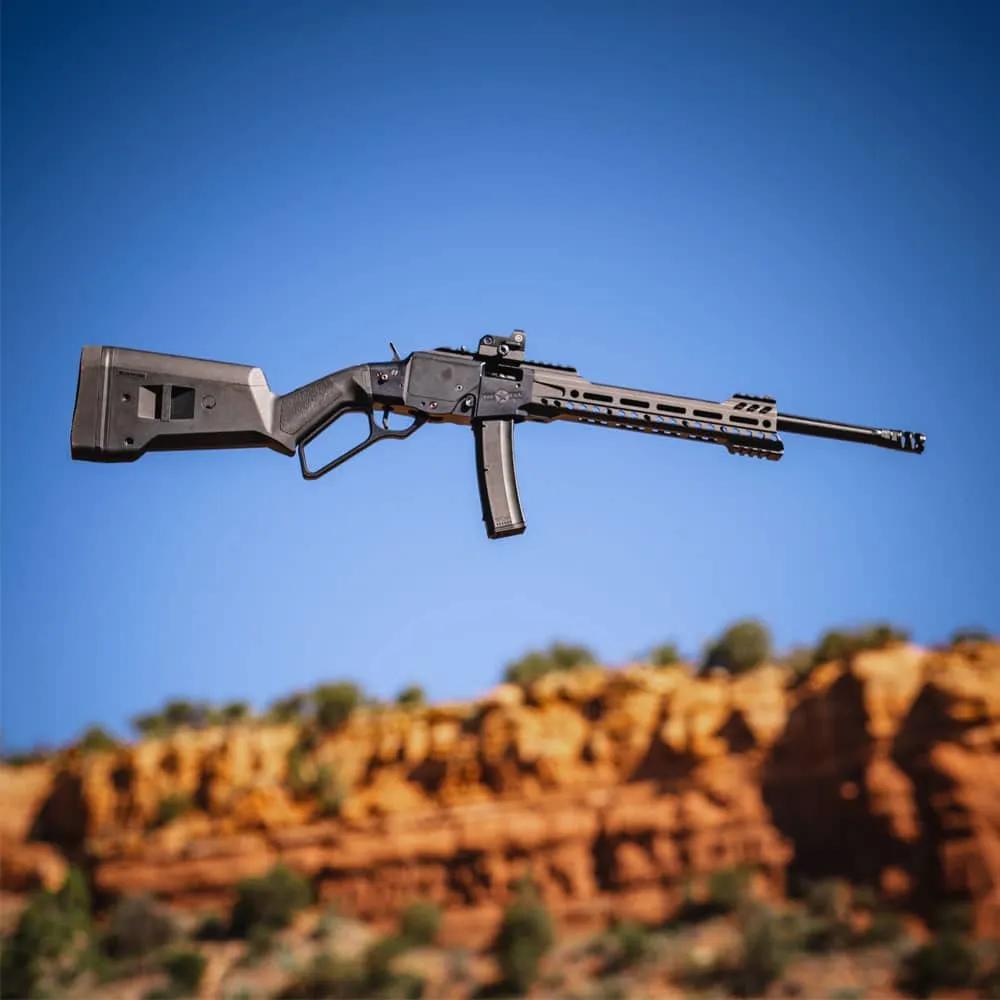 For some reason, firearms makers of late are fascinated by making tacticool lever guns. Maybe it is because Chris Costa keeps posing with them, who knows.
Anyway, the latest company to jump on this trend is AR maker POF-USA. Located in Pheonix, they took advantage of the nearby long-running tourist trap and pop culture "I'm your huckleberry" trend for branding, dubbing their new all-tactical 9mm (not a misprint) lever gun the Tombstone.It costs $2K and will probably be made in small quantities.
POF Tombstone lifestyle b