News: Hellcat Pro Threaded Barrel, SA Operator in 9mm, More Turkish 1911s, & a Ruger Suppressor Host
This week in gun news: Springer launches a threaded Hellcat Pro & Operator in 9mm, we get even more Turkish 1911 stateside, & Ruger updates the MKIV to host suppressors.
Written By
Michael Crites
Licensed Concealed Carry Holder
Reviewed by
Editorial Team
Learn About The Editorial Team
Share:
Products are selected by our editors. We may earn a commission on purchases from a link. How we select gear.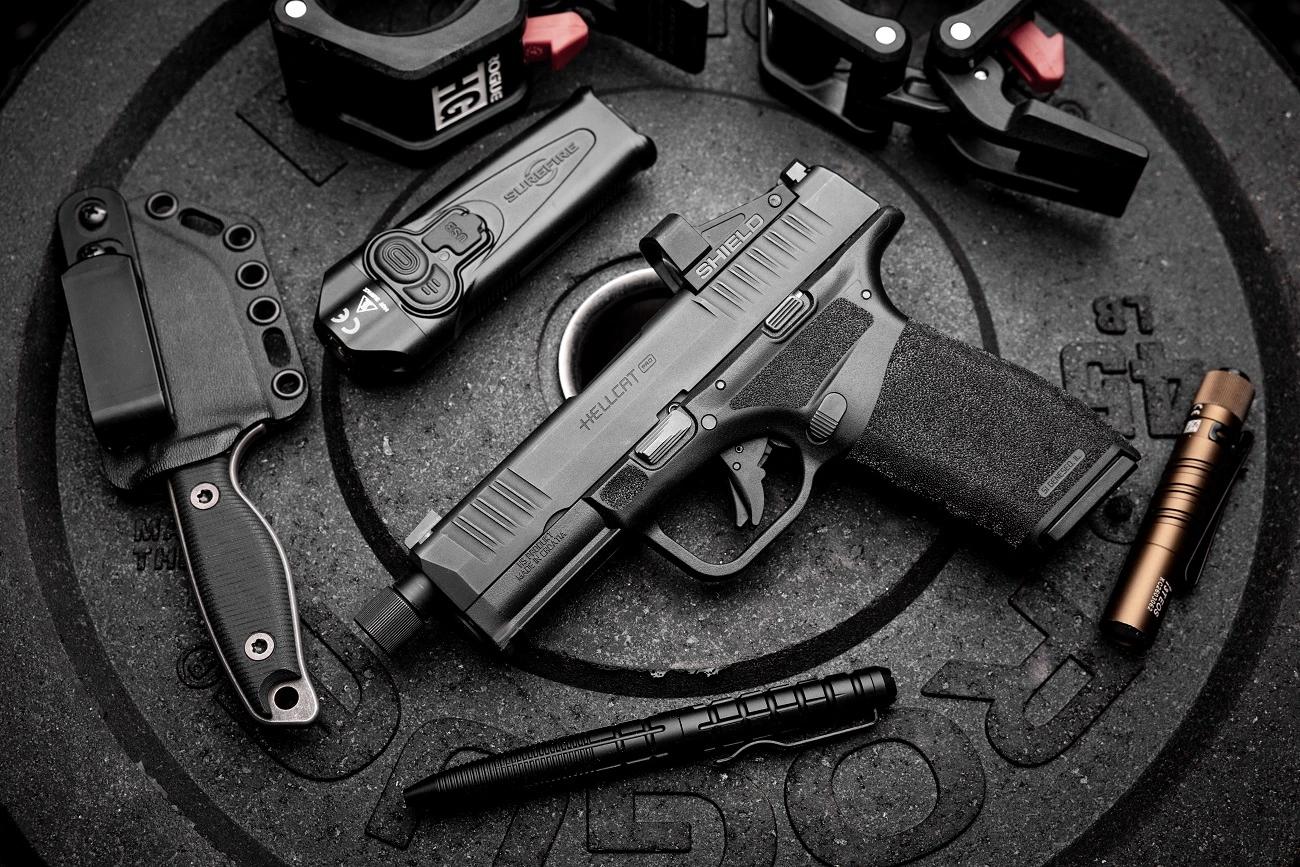 Hellcat Pro Threaded Barrel Version
There are lots of micro-compact 9mm pistols on the market today, with SIG alone having like 30 different variants and subvariants of the P365 and everyone from Stoeger to Smith & Wesson and Kimber to Canik making more. However, none that I can think of have a factory threaded barrel option, until lately.
Springfield last week announced a threaded barrel kit option for the 3-inch Hellcat that included a compensator and now, this week, went live with an all-up version of the Hellcat Pro that ships with a threaded barrel. It still has all the standard Hellcat Pro features and an MRSP of $667.
Springfield Armory Operator in 9mm
The Operator series has been a bedrock item in Springfield Armory's lineup for more than 20 years and once upon a time, these 1911 "rail gun" .45s were about the most popular thing for SWAT-style units in the country to include the FBI's Hostage Rescue Teams. Lots were also bought with Marine Corps unit funds for MEUSOC 1911 program before the adoption of the Colt M45 CQBP, which was basically just an Operator that said "Colt" on it.
Well, now Springfield has introduced the Operator in a 9+1 round 9mm variant, and it still looks sweet. Will it be sweet enough that the 2011 crowd will want it at half the capacity while still having an MSRP of $1,184? That's the question.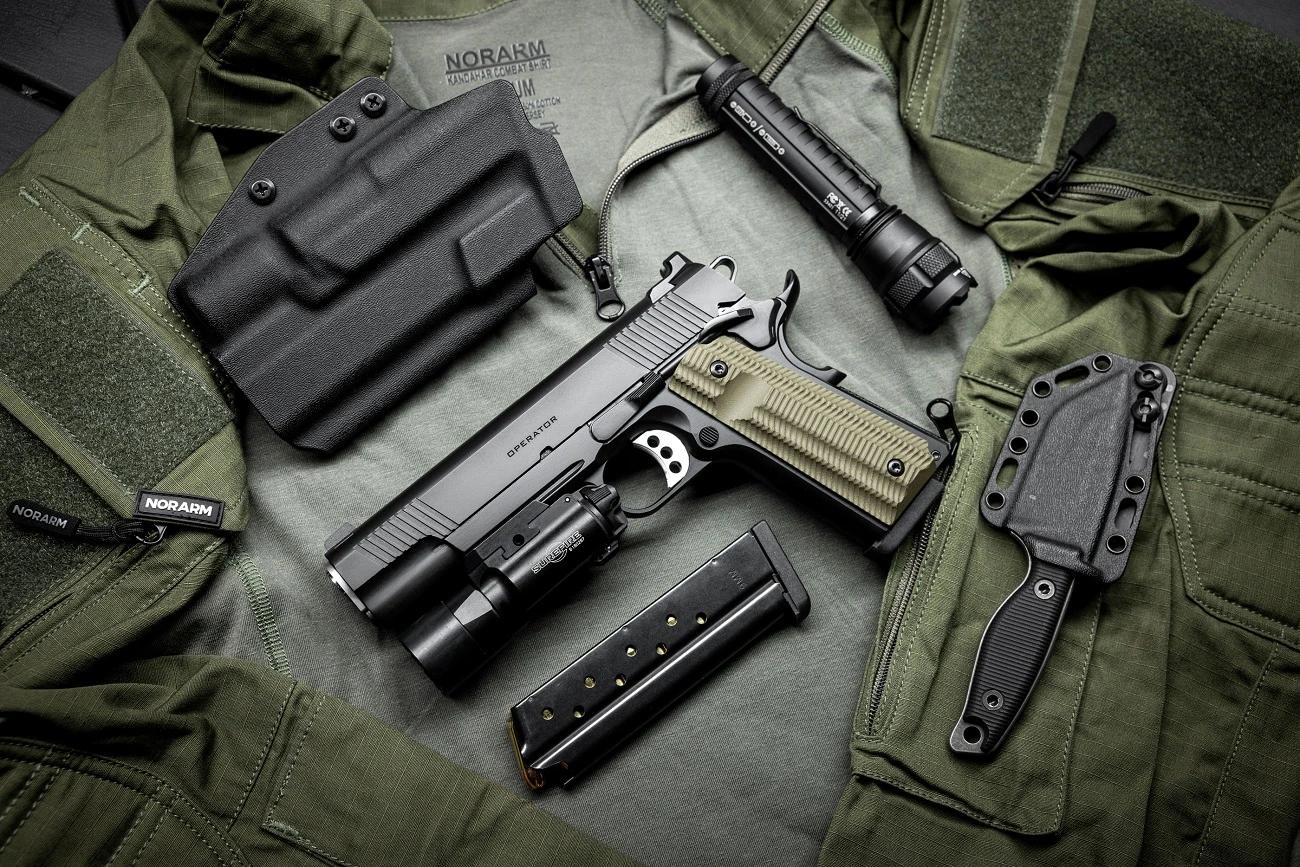 More Turkish 1911s
It used to be that, if you wanted a quality 1911 that was made overseas, you had to reach out to West German sources and expect to pay a premium for the privilege. Then, throughout the 1990s, Philippine and Brazilian companies started catching up while keeping the prices down and now you have Turkey trying to do the same. Companies like Tisas and Girsan are coughing up lots of genuinely nice 1911s, complete with forged steel slides and frames, at a cost that even Rock Island can't compete with.
Now, a company called Balistik Defence has paired up with GForce Arms to bring what they are calling the ADAM Series 1911 pistol in from Turkey. It has all the basic bullet points covered: forged steel construction, straight mainspring housing, button rifled barreling, Novak style sights, ambi controls, extended beavertail, etc. The price is in the $600s.
You know what they say about what competition does to the marketplace, eh?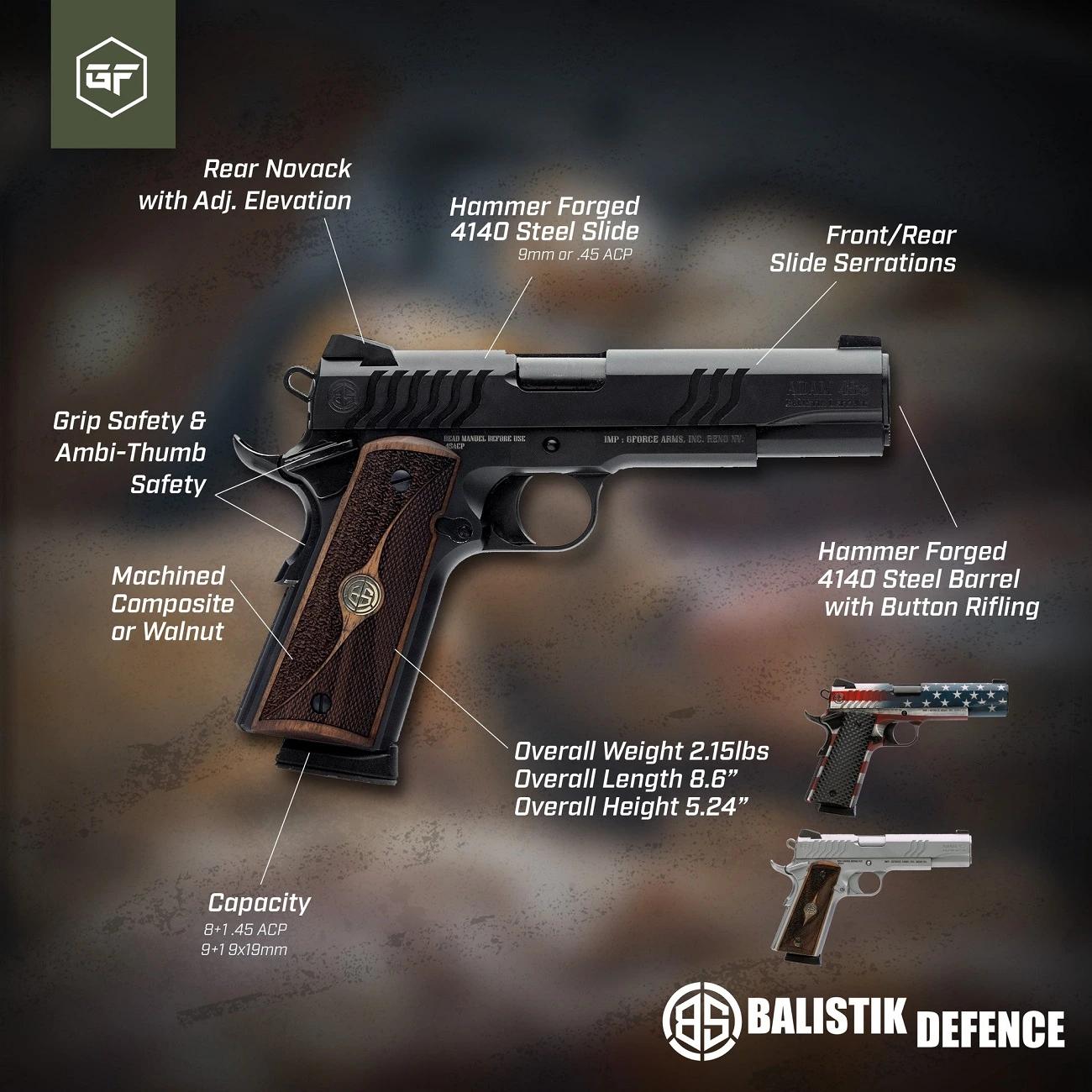 Ruger Suppressor Host
The Ruger Standard .22, the pistol that Bill Ruger started his company with in the late 1940s, has long been an ideal handgun to convert for use with a suppressor. Guys like Mark Serbu made them integrally suppressed back in the 1980s and that is still popular, with Maxim Defense last year introducing their be-quieted Ruger MKIV-SD.
Now, Silencer Shop has joined forces with Ruger to market a dedicated suppressor host version of the MKIV, complete with a 3-inch barrel with a 1-inch diameter to give that sweet seamless profile look when paired to most rimfire cans. Plus, since it isn't integrally suppressed, you can still buy it even without a tax stamp. MSRP is $749, but SilencerShop was running these for $559 initially.