News: Lone Wolf DUSK19 Pistols, Grayguns' P320 Verdict, & Movie Mausers Hit the Market
This week in gun news: Lone Wolf's new DUSK19 Pistols, Grayguns' P320 Verdict lands, Movie Mausers Hit the Market, & FN Expands in South Carolina
Written By
Michael Crites
Licensed Concealed Carry Holder
Reviewed by
Editorial Team
Learn About The Editorial Team
Share:
Products are selected by our editors. We may earn a commission on purchases from a link. How we select gear.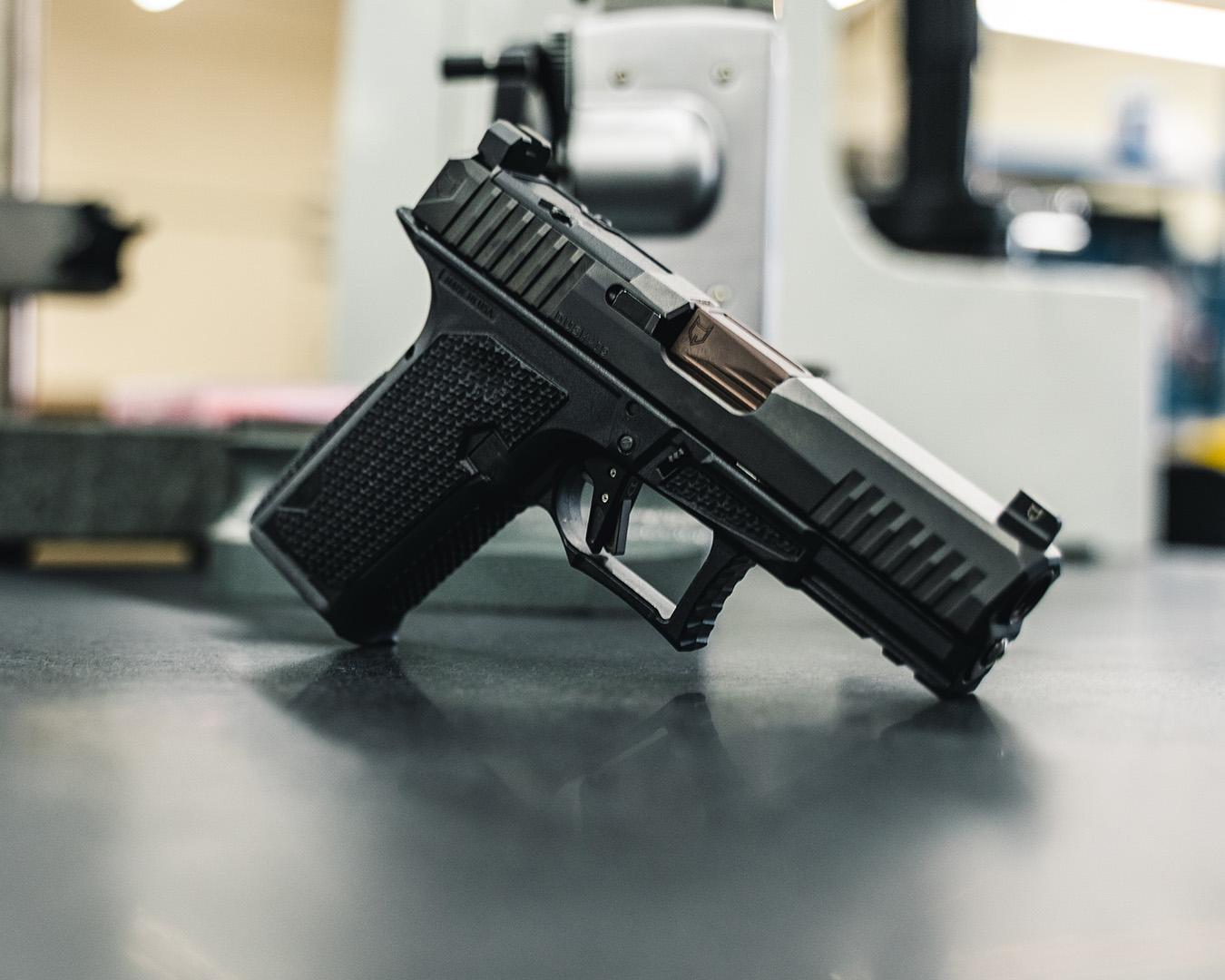 Lone Wolf DUSK19 Series Pistols
One of the biggest (and original) players in the Glock clone game is looking to carve some more market away from Gaston. At the CANCON event at the Ben Avery Range in Phoenix, Arizona over the weekend, Lone Wolf announced the DUSK19 series of complete 9mm pistols.
The new handgun includes a CCS Frame with a 19-degree grip angle, an enlarged trigger guard with an ergonomic profile to reduce the infamous "Glock knuckle," swappable backstraps with LWA Grip Texture, a new Gen 3/4 compatible dust cover, and a proprietary flat trigger (why?) that at least is supposed to be better than a Glock factory trigger.
While LWA says they only have two models currently available, they plan to rapidly build out thce DUSK19 to a full dozen or so variants in the coming weeks with assorted finish and frame colors, extended barrels, and suppressor-height sights. In short, kind of a ZEV or Cline G19-style gun but at a lower cost.
Prices range across the $600 neighborhood, which aren't cheaper than the original G19 and are about twice as much as a PSA Dagger but still come in less than a ZEV.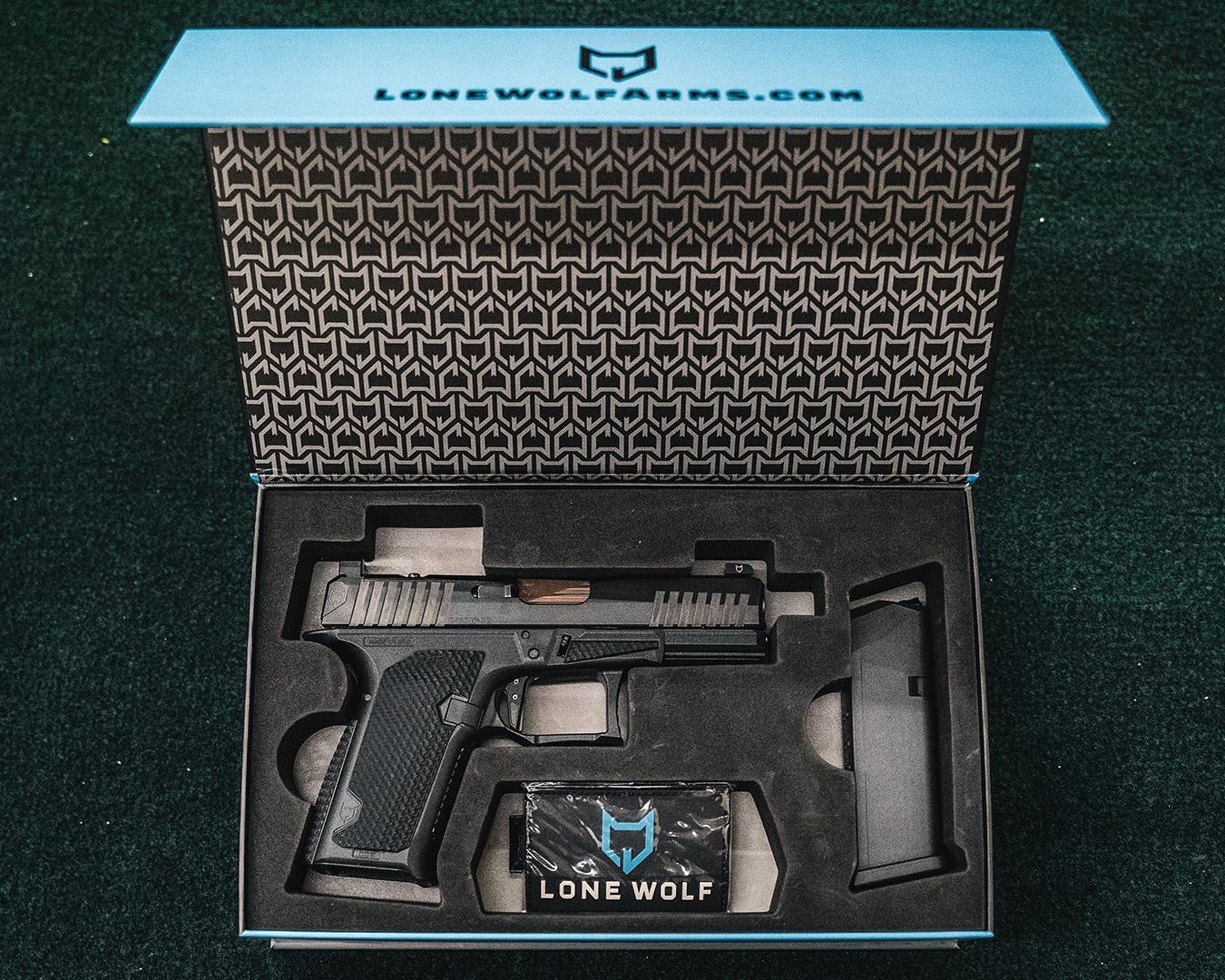 The DUSK19 is a convincing package that's priced somewhere above the PSA Dagger but below the ZEVs of the world.
Grayguns' Verdict on P320 Out-of-Battery Issues
Noted gunsmith Bruce Gray of Oregon-based Grayguns has been doing the heavy lifting of assessing the ability of the SIG Sauer P320 to have a strong enough barrel and lock up to accommodate enough out-of-battery fire without having blown cases.
The bottom line is that, after some grueling evaluation, "Unless a mechanically plausible, reproducible scenario that causes such failures with proper ammo and pistol is presented, I will say your P320 is safe with SAAMI spec loads."
In semi-related SIG P320 news, guntuber The Yankee Marshall recently waxed on for about 12 minutes on his feelings on the pistol and its record of service with the military.
Movie Mausers Hit the Market
From time to time, large movie and TV productions leave a mark on firearms history and the market for such items.
For instance, trailer loads of resin (heavy dense rubber or plastic) M1 Garand/Carbine, M1918 BARs, MP40 SMGs, and 98K rifle prop guns manufactured for Tom Hanks' epic Saving Private Ryan, have been sold and resold over the past two decades– some even going on to cause heartburn at airports. This is in addition to a handful of live-fire capable "hero" guns used in close-ups.
Well, it seems that some movie flotsam in the form of stacks of original antique Mauser Infanterie-Gewehr 71/84 rifles in the original 11x60mm (.43 Mauser) are now up for grabs after serving some extra time in the movies.
These guns were originally sold by Navy Arms' President, Val Forgett III, to Motion Picture Weapons, the company that supplied the prop guns for the Tom Cruise movie "The Last Samurai" and whose owner, Robert "Rock" Galotti, served as Weapons Master on the film, Mr. Galotti recently sold back these guns to Navy Arms and has also supplied letters of authentication, by serial number, for each rifle.
The I.G. 71 was the first bolt-action breechloader ever built by the Mauser brothers and later upgraded to the 71/84 standard that included an 8-round tubular magazine designed by Alfred von Kropatschek, becoming the German Army's (and Mauser's) first repeating rifle.
Now the 71/84s used in The Last Samurai are, sadly, not 100 percent correct, having been modded to appear as the more (and brand new) period-appropriate I.G. 71 for the film, complete with new stocks made for the movie including the identical cartouches to the originals and a new black leather sling.
After all, it would have seemed funny had the emperor's new model troops been carrying guns with already-worn furniture. However, all metal parts are original.
The 71/84s used in The Last Samurai are, sadly, not 100 percent correct, They have new stocks made for the movie and a new black leather sling.
Navy Arms is selling these in two grades via their Old West Scrounger sister company including a $995 Grade I (shows wear, dents, and scratches, but does not have cracked stocks), an $895 Grade II (which comes complete with a cracked stock).
Being made in the 1880s, you can purchase these rifles and have them shipped directly to your door, as antiques they do not require any paperwork or shipping to an FFL. Plus, you get a rifle that is both a legit warhorse with its own pre-Tom Cruise martial history and a tiny slice of movie magic.
They also have $399 screen used replicas made from solid rubber and painted to have the look and feel of the originals (but the bolts do not move, etc.).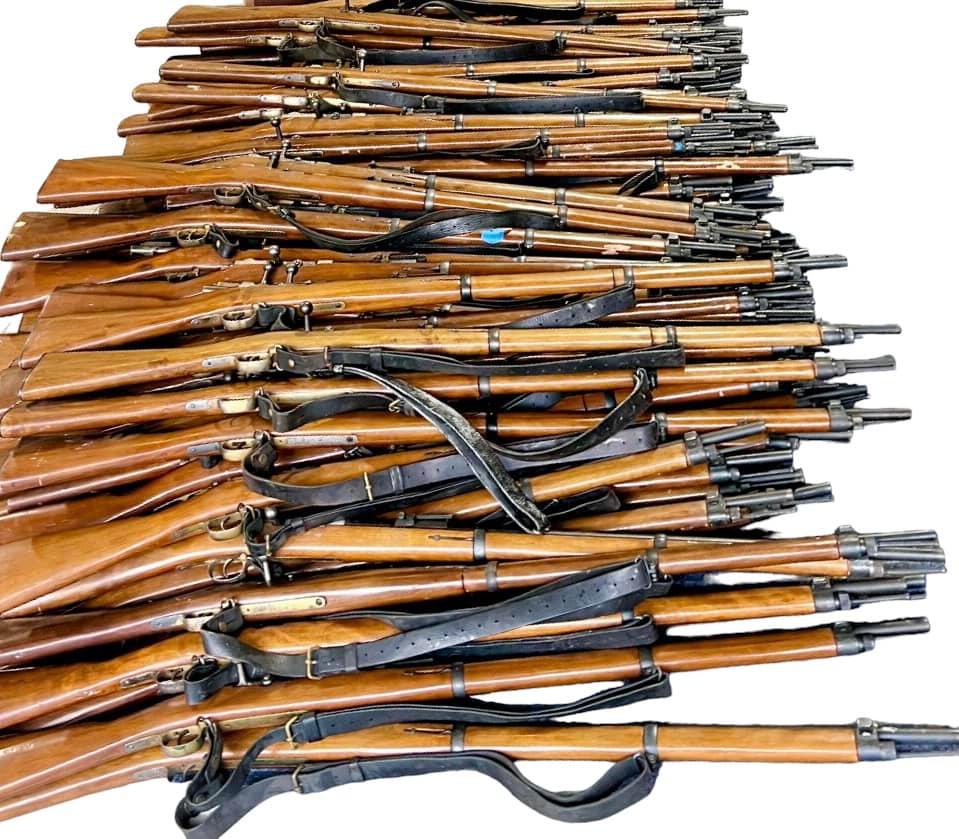 Navy Arms also has $399 screen used replicas made from solid rubber.
FN Expanding in South Carolina
The U.S.-based subsidiary of Belgium's famous Fabrique Nationale Herstal is expanding their footprint on this side of the pond. Some 40 years ago, they established a factory in Columbia, South Carolina to build M240s and M249s for the U.S. Army and later M16A4s for the Marines and M4s for several military customers.
Since then, they have introduced a bevy of American-designed and made guns including the FN 509-510-545 series of pistols, the new FN High Power, and the SCAR series– all guns not made in Belgium.
With all that America-only production, it seems like FN has decided to double down and is investing $133 million for a second South Carolina factory in Pickens County.
The more than 100,000-square-foot facility will add 176 new jobs to the company's workforce and is a signal that, even if they close the line on the M240/249/M4 lines due to the Army's planned NGSW program, they are not packing up and headed home just yet.