News: P210 Carry Custom Works, DBX 57 Stormtrooper, SA Threaded Barrels, & Girsan Negotiator
This week in gun news: SIG adds a P210 Carry Custom Works but misses the 2011 mark, DB Celebrates "May the Fourth" with a DBX 57 Stormtrooper Model, SA Adds Threaded Barrels, & Girsan Brings in a Negotiator.
Written By
Michael Crites
Licensed Concealed Carry Holder
Reviewed by
Editorial Team
Learn About The Editorial Team
Share:
Products are selected by our editors. We may earn a commission on purchases from a link. How we select gear.
P210 Carry Custom Works
SIG has added a new Custom Works P210 model to its catalog this month. With the Germans and Swiss no longer making the vaunted classic, it has been left to the American branch to keep the flame going on these single-action single-stack 9mm handguns.
The newest model takes the rather plain P210 Carry and dresses it up quite a bit, adding a fully DLC-coated slide with factory engravings, an E-nickel trigger, and a set of Rosewood grips. Like the standard P210 Carry, it uses 8-round mags and includes a set of SIG night sights rather than the sweet target sights seen on other models.
The cost is likely to be around $2K.
However, lots of folks feel SIG missed the mark and should have made a double stack akin to a Swiss 2011, which would have turned a lot of heads.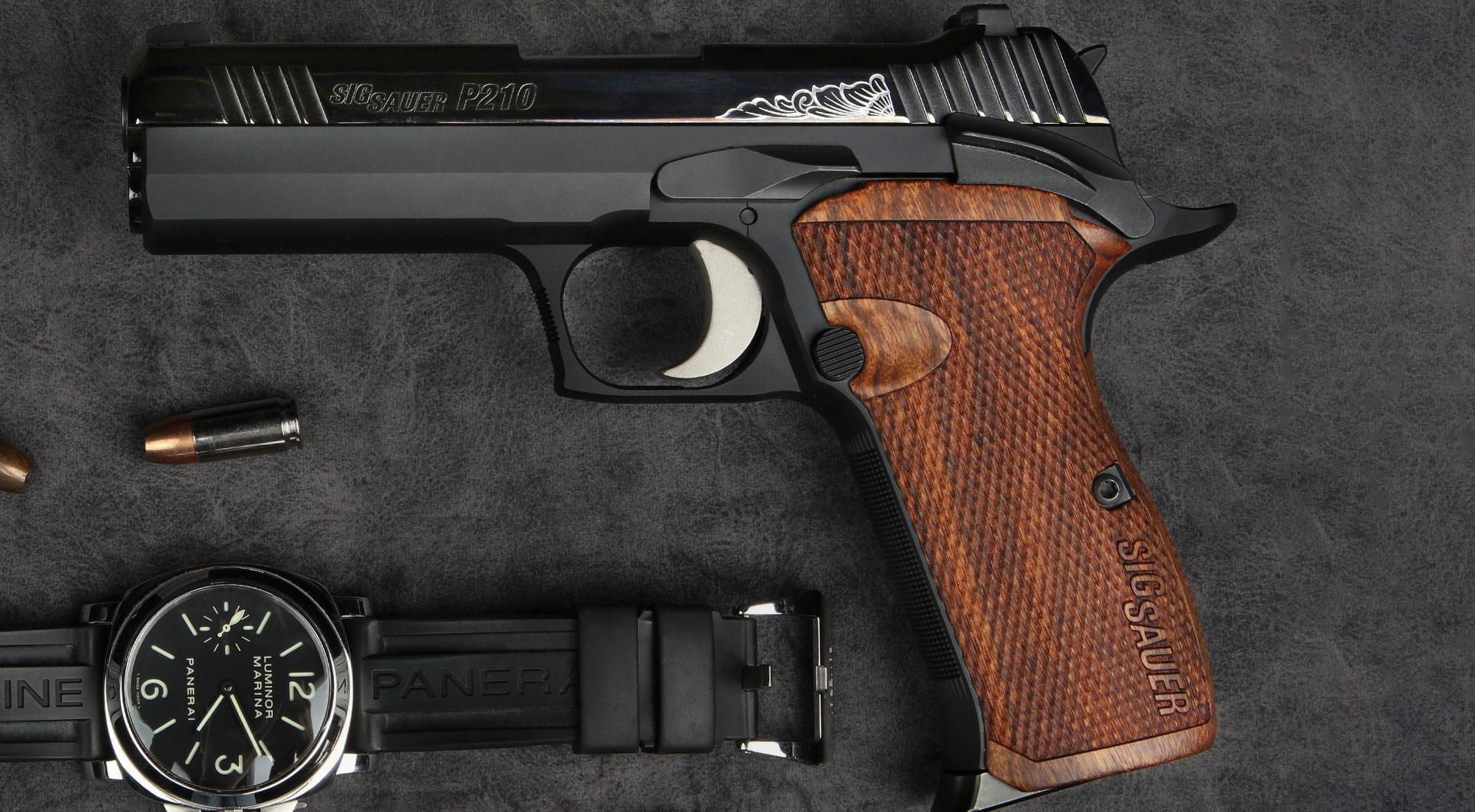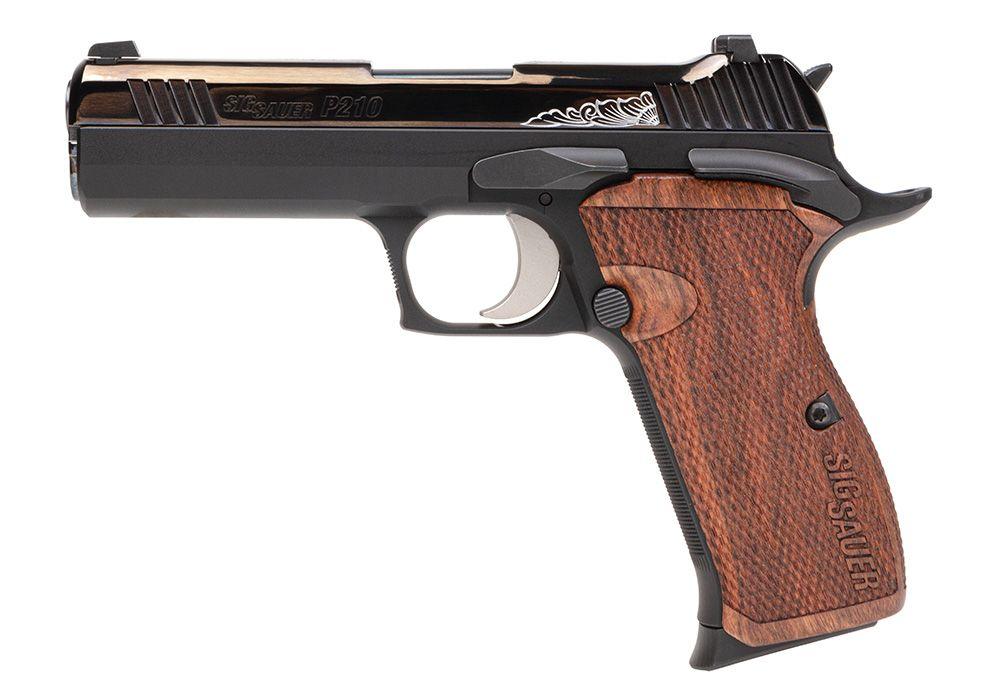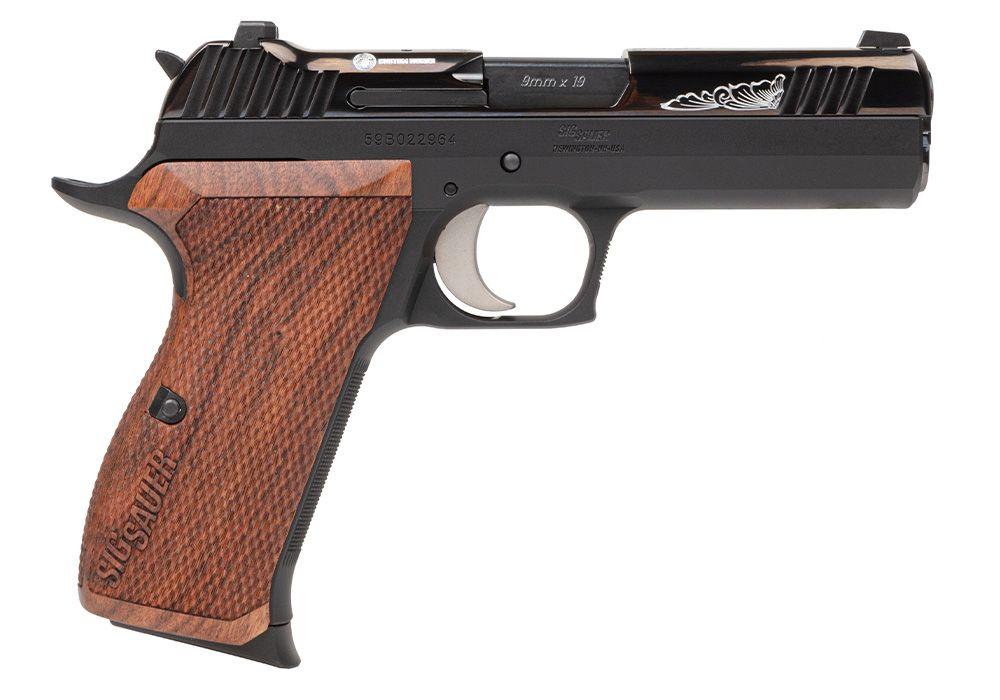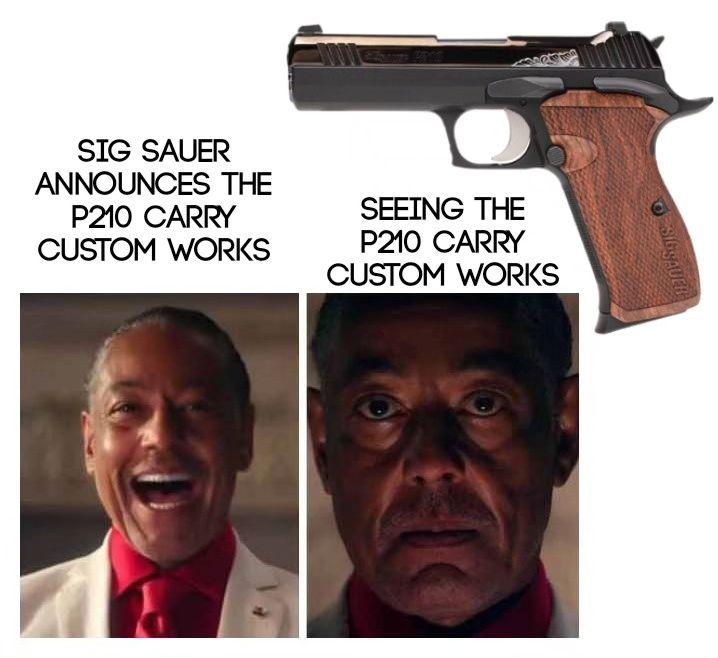 DBX 57 Stormtrooper Model
With the passing of another May the Fourth, some gunmakers took the opportunity to go past just releasing a meme or video. Among these is Florida-based Diamondback who took advantage of the enduring following built into the Star Wars franchise to release a limited edition of the 3-pound DBX pistol in 5.7x28mm complete with a "Storm Trooper Battle Worn" white Cerakote finish.
The DBX is a fairly neat little gun, with an adjustable gas piston system and the ability to accept FN Five-seveN mags. The cost is $1,400 for the new Storm Trooper model.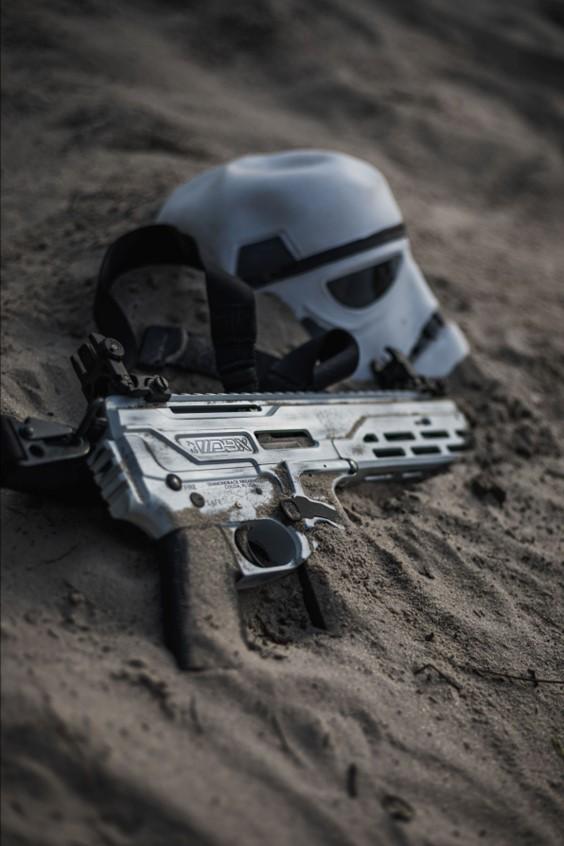 Springfield Armory Threaded Barrels
It is often tough to find drop-in threaded barrels for new pistol models, which is one of the reasons why so many handgun makers are throwing them in as a standard offering these days– such as seen on the S&W M&P57, the PSA Rock, and the FN 510 and 545.
Making up for lost features, Springfield Armory just announced they are selling threaded barrels for their 4.5-inch XD-M barrels for their existing 9mm, 10mm, and .45 ACP offerings. The rate of twist of the XD-M barrels is 1:10" for 9mm, and 1:16" for both 10mm and .45 ACP and the cost is $159.
For the original 3-inch Hellcat (not the later Hellcat Pro), they also have a kit that includes both the threaded barrel and a self-indexing compensator for $199.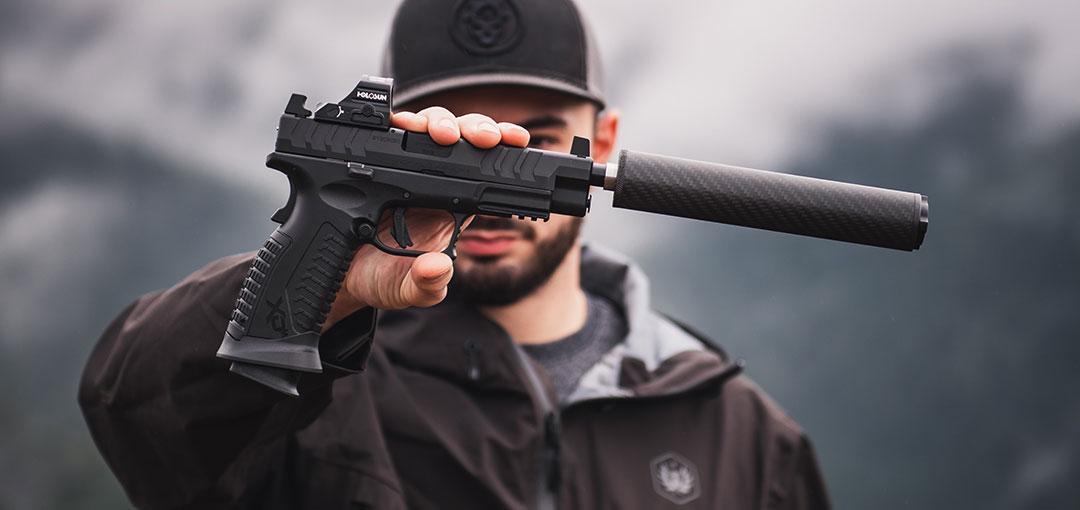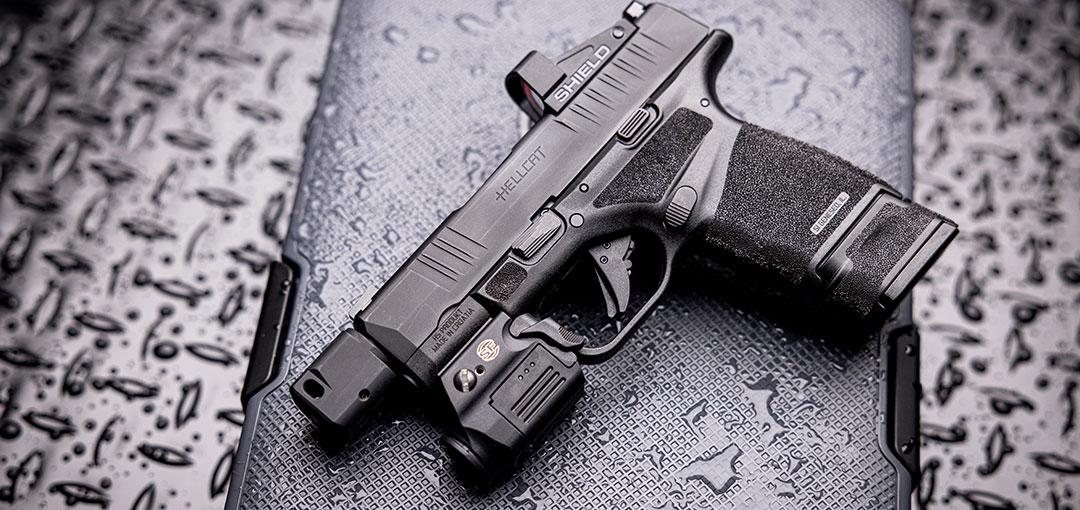 The Hellcat kit includes a self-indexing comp.
Girsan Negotiator 1911
EAA has been bringing in a ton of sweet Girsan-made pistols from Turkey including the Regard (a Beretta 92 clone), the MCP35 (a Browning Hi-Power clone), and assorted MC1911s which, are, well, 1911s.
The latest installment of the latter pistol is dubbed the Negotiator Match and is a kind of blinged-out Xerox of a Colt Combat Unit Rail, Kimber Custom TLE/RL II, or a Springfield Armory TRP Operator. A .45 ACP rail gun with a match barrel and tuned action, the Negotiator has speed cuts in the slide and sports a Titanium Nitrate finish with gold accents. You've also got a straight mainspring housing, Eliason-style sights with a fiber optics front insert, and G-10 laminated grips.
The cost is $1,029, which seems high for a Turkish-made 1911, but the ask comes in anywhere from $300-$800 lower than the American-made alternatives.