Sig Sauer Reboots the P226 X-Five
Written By
Michael Crites
Licensed Concealed Carry Holder
Reviewed by
Editorial Team
Learn About The Editorial Team
Share:
Products are selected by our editors. We may earn a commission on purchases from a link. How we select gear.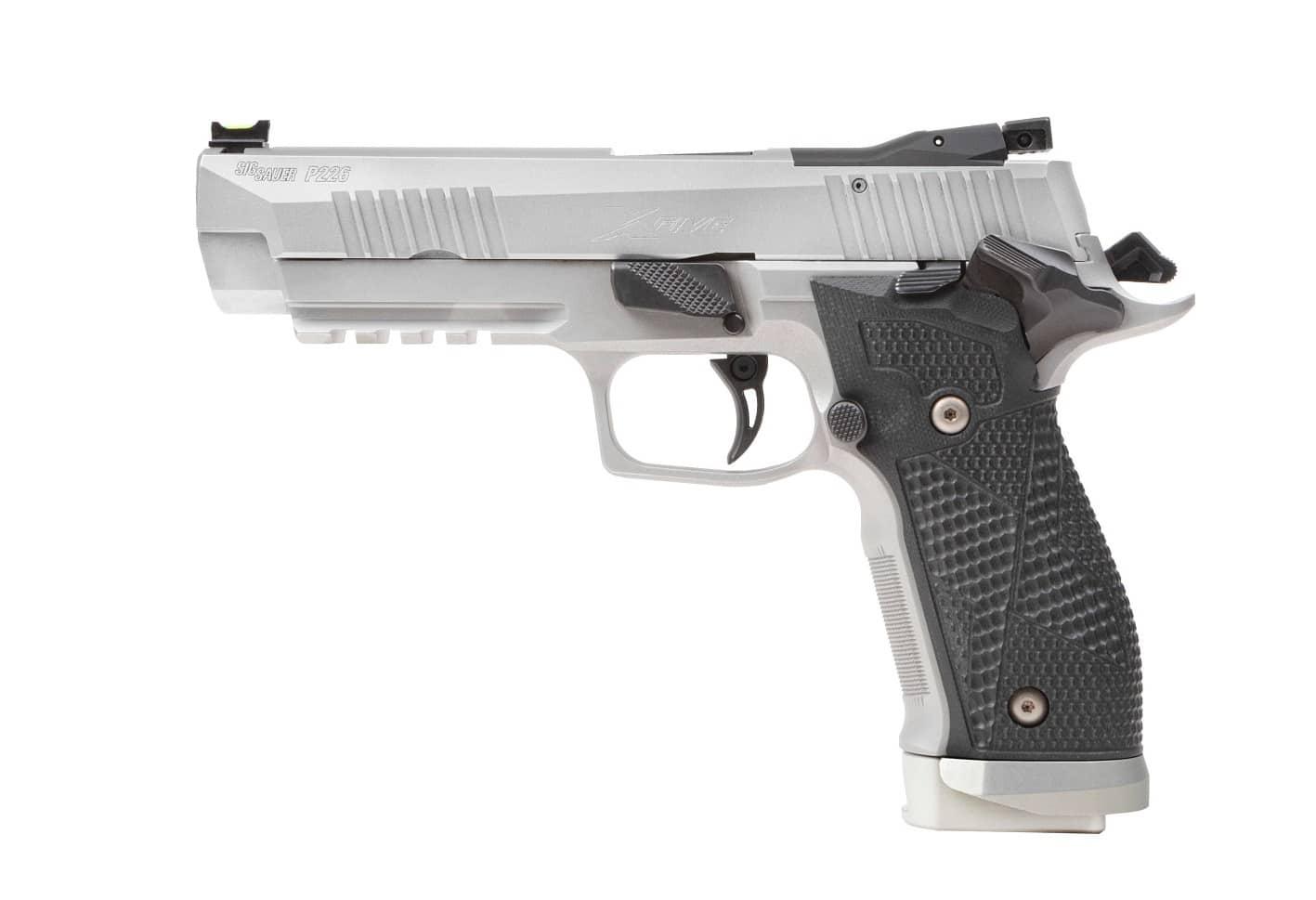 Long just seen in obscure action flicks like Travolta's 2010 opus "From Paris with Love" and on the competition pistol circuit– particularly in the hands of Team Sig's Max Michel back in the day– the P226 X-Five was super tough to get.
After all, the longslide SAO pistol, complete with a 5-inch barrel and bespoke grips, hailed from Germany and was only in limited production both in terms of total hand-crafted made and years they were produced.
Well, Sig now has returned the P226 X-Five to production and updated it for today's market with the provision for optics and improved sights. It has a trigger that is adjustable in just about every way, and both the frame and slide of the pistol are all stainless steel, which gives it a great aesthetic appeal even if it never runs wild on the range. Sig is offering the gun in two models, a "classic" with wood grips and a STAS with H10s.
Of course, it is $2,199 (minimum advertised price) so it isn't for everyone, but it is still nice to see Sig keep reaching back into the museum and coughing up improvements on classic old designs– see the P210 for further reference.