Taurus (and Rossi) unleash a ton of New Revolvers
Written By
Michael Crites
Licensed Concealed Carry Holder
Reviewed by
Editorial Team
Learn About The Editorial Team
Share:
Products are selected by our editors. We may earn a commission on purchases from a link. How we select gear.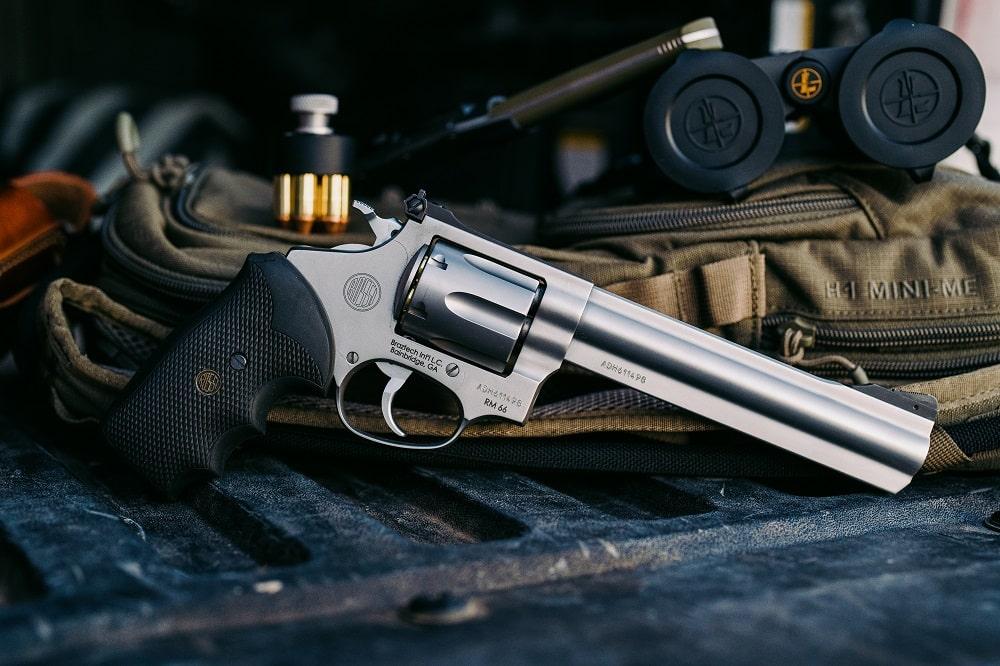 Brazilian firearms maker Rossi used to turn out a bunch of generally Smith & Wesson pattern revolvers until the company that owned neighboring Brazilian gunmaker Taurus's bought them out a few years ago, to largely rub out the competition.
Well, Rossi is back with a series of stainless steel .357 magnums, including a 3-inch model (the RP63) and a 6-inch model (the RM66) in the $400 range.
Also new are an "Executive Grade" version of the .410 bore/.45 Colt Taurus Judge, with natty wood grips and a better trigger, a Magnum Raging Hunter in 500 Magnum and a 10.5 inch 460 Magnum. While this trio will certainly have some buyers, the biggest wheel gun news from Taurus is that they now have optics-ready 856 and 605 models on the market.