Budget-Friendly Gun Safes: Top Picks Under $500
Discover the best gun safes under $500. From biometric to keypad access, find the perfect balance between affordability and security.
Written By
Michael Crites
Licensed Concealed Carry Holder
Reviewed by
Editorial Team
Learn About The Editorial Team
Share:
Products are selected by our editors. We may earn a commission on purchases from a link. How we select gear.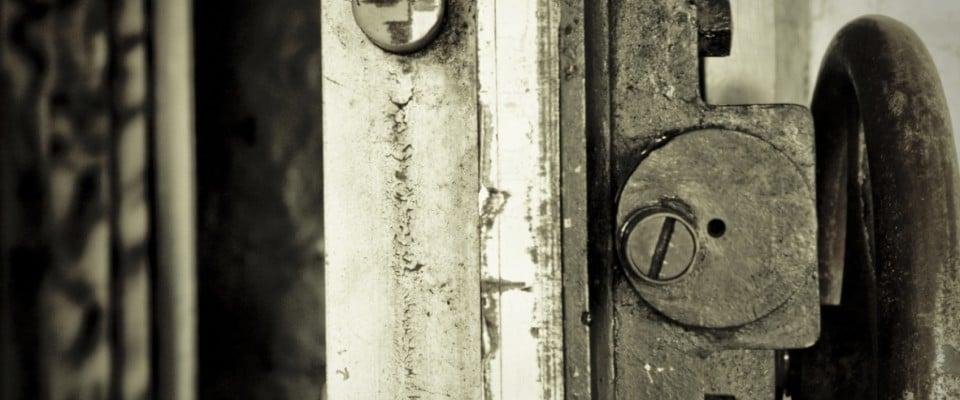 To create this guide, we got our hands on a number of these long gun safes and spent hours researching and testing them and their security features.
We also interviewed gun safe experts who know a shocking amount about how to break into (or otherwise destroy) a gun safe.
Here's our advice on everything from door locks to keypads to the right gauge of steel, with trustworthy recommendations that can keep your firearms and loved ones safe.
We also relied on gun safe experts' first-hand experiences recalling their customer's losses – both in terms of theft and fire – which helped shape the recommendations.
Gun safes are an essential part of any gun owner's collection – even if you don't own high-end or expensive guns – it's critical that you are prepared to safely house the firearms you do own.
Those of you who are accustomed to using a handgun safe – either for bedside quick-access or as your lone gun storage – might now need a reliable home for your long guns – without breaking the bank.
Luckily there are quite a few options for the budget-conscious – which we detail below.
Note: all prices accurate at the time of publication.
Budget Gun Safe Comparison
Below is my list of the best budget gun safes. I list the best choices in terms of value, performance, design, and cost.
Click on the name to head to the product page, read reviews and check prices or skip ahead to the list of safes.
| Name | Selection | Type | Price |
| --- | --- | --- | --- |
| | Best Overall | Biometric | $369 |
| | Best Large Gun Safe | Keyed | $317 |
| | Best Small Gun Cabinet | Keyed | $197 |
| | Best Keypad Option | Keypad | $329 |
| | Biometric Budget Pick | Biometric | $339 |
Budget Gun Safe Recommendations
1. Best Overall: Barska Quick Access Biometric Safe
What we liked:
Super quick access via electronic lock
Stores up to 100 individual fingerprints
Biometric sensor is reliable and consistent
Top shelf provides additional storage
Multi-point locking system
What we didn't:
Lightweight means it needs to be bolted down
4 rifle storage is more like 2 with optics
In addition to its impressive safety features, the Barska Quick Access safe's primary entry mechanism is a biometric fingerprint scanner which gives you access to your firearms in about 2.5 seconds, which is hard to find in gun safes under $500.
Its convenient size makes it easy to store in a closet or other out-of-the-way location.
This means your firearms are both stored safely and easy to get at when time is of the essence.
Specifications:
Price: $
Capacity: 4 long guns
Entry: Biometric sensor
Material: 14 gauge steel
Dimensions:
Depth: 8.6″
Width: 9.5″
Height: 52″ inches
Weight: 62 pounds
Nice features like a backup battery
It was also one of the only long gun safes we tested that comes with a backup battery – to ensure access even in the event of a power outage, which is critical with a biometric gun safe. Of course you get a backup key – but no one wants to search around for a key when time is of the essence.
Plus, its 14 gauge steel body and multiple mount points (floor and rear) mean that it can stand up to abuse and remain secure over the long term. The shelf above the rifles accommodates handguns, ammo, and other items that make sense to be stored together.
Stands up to long-term use
One of our experts has had this safe for more than 3 years – he uses it every morning and evening – and reports zero issues with the sensor reading and responding appropriately.
2. Best Large Gun Safe: Stack-On 22-Gun Security Cabinet
What we liked:
Surprising amount of storage capacity
Solidly heavy
The keyed lock is consistent and kid-safe
Price
What we didn't:
Keyed entry only means no quick access
Not a safe as much as a secure storage cabinet
The larger cousin to the 10-gun Stack-On cabinet, the Stack-On GCB-1522 offers much more storage capacity. This safe does not offer a biometric scanner or keypad – so it's not a quick-access kind of cabinet or going to be very fire-resistant.
Specifications:
Price: $
Capacity: 22 long guns
Entry: Physical key
Material: 16 gauge steel
Dimensions:
Length: 18″
Width: 21″
Height: 55″
Weight: 86 pounds
This is designed to store your firearms, ammo, handguns – and whatever else you want given its footprint – safely at well under the $500 mark. The keyed lock system functions as reliably as any standard lock and key, and given the price point, you get a lot of room for not much investment.
Heavy & secure
At 80+ pounds probably more than anyone would want to try to shoulder out of your home – and it looks intimidating – which should help to discourage would-be thieves.
Of course, bolting it down would make it immobile – and it comes with both mounts and hardware to do so.
This Stack-On is one of the better ways to get a lot of capacity in a budget long gun safe.
3. Best Small Gun Cabinet: Stack-On Sentinel 10 Gun Cabinet
What we liked:
Price
Easy to use
Sturdy
Wall and floor mountable
What we didn't:
Not a safe
Light enough to be carried off
No quick access capabilities
The Stack On GCWB-10-5-DS is a good, affordable alternative to either of the above options if you are willing to give up both quick-access/biometric options and storage capacity. There's no keypad – just the physical key – but it still offers decent storage for a limited long gun collection.
The lack of quick-access makes it a poor choice for anyone who needs that feature, but it's an otherwise capable cabinet—especially if you need to store smaller rifles like a 22LR or a pistol-grip shotgun. Otherwise, the Stack-On GCB-910 is sturdily built, has solid mounting options, and includes an overhead shelf that accommodates a handgun, a limited amount of ammo, and maybe a few accessories.
Specifications:
Price: $
Capacity: 10 long guns
Entry: Physical Key
Material: 16 gauge steel
Dimensions:
Depth: 13.5″
Width: 17″
Height: 53″
Weight: 61 pounds
Lighter & less robust, but inexpensive
The steel isn't as think like some other options, but it does have good door hinges and (somewhat inexpensive) foam barrel rests on the interior. This locker – don't call it a safe – is a lightweight storage option that will house 10 long guns (probably 5 with optics) and keep them safely away from children, but it's not a safe in the way most people would expect.
This is the smaller cousin to the above 22-gun Stack-On cabinet and is very similar with the exception of storage capacity. Given that it's light – around 60 pounds – bolting it down is definitely the way to go.
All-in-all if you want to ensure your firearms are well away from guests and children but either don't want or can't invest in a proper safe, this cabinet will do the trick.
4. Best Keypad Option: Gearmart Fast Access Safe
What we liked:
Multiple entry mechanisms
Keypad offers fast entry
Solid door lock bolts
Solidly heavy at 86 lbs
Internal lockbox
Responsive manufacturer
Multi-point locking system
What we didn't:
No biometric option
Door has better construction than the bod
The Gearmart 5-Gun Electronic Rifle Safe is a fantastic safe for people interested in more than a physical key entry mechanism but not looking for a biometric option.
This was one of the few affordable long gun safes that met all of our criteria: a mountable gun safe with decent build quality under $500 that also offered an electronic keypad entry mechanism. It's a solid cabinet that's hard to defeat by force and the electronic keypad gives one access to their firearms much more quickly than a key – not to mention you can't misplace the keypad.
Specifications:
Price: $
Capacity: 5 long guns
Entry: Keypad & Physical Key
Material: 16 gauge steel
Dimensions:
Depth: 12″
Width: 14″
Height: 57″
Weight: 86 pounds
Offers a battery indicator & 4 door lock bolts
It also offers nice features like a battery indicator on the keypad – so you'll know when it's time to change the battery before it's too late, as well as an internal lockbox, which provides additional security for things like personal documents or valuables (assuming you have no other option for storing these kinds of things – we recommend a safety deposit box of fireproof box for these.)
The door has 4 lock bolts that are almost an inch in diameter, so it's a sturdy and secure option in the sub-$500 range
In addition, the keypad has a memory feature which prevents you from having to re-enter your code if the safe's batteries die which is more of a convenience than anything but still a nice touch.
Beyond the safe's features, the company behind the product is very responsive – they have responded to customer concerns about flimsy packaging causing damaged product shipments and since that change, the feedback about damaged shipments has all but evaporated.
5. Biometric Budget Pick: Quicktech Large Gun Cabinet
What we liked:
Biometric entry mechanism
Larger internal storage space
Locking internal box
Heavy & secure
What we didn't:
Single-walled sides
Should be bolted in place for maximum stability
If a biometric entry mechanism is a must have for your gun safe (but so is staying under $500) we recommend the QuickTec Biometric Quick Access 5-Gun Safe.
This safe doesn't offer the same steel gauge as the Barska, but it does provide more internal storage space and more weight at 89 lbs. It also has an internal lockbox which makes it a great option for those interested in smaller storage capacity with biometric entry.
Specifications:
Price: $$
Capacity: 5 long guns
Entry: Bio, Keypad & Physical Key
Material: Single-Walled Steel
Dimensions:
Depth: 14″
Width: 14″
Height: 57″
Weight: 89 pounds
5 door lock bolts & more internal space
The door features 5 locking bolts, which is more than other safes in this class and closes securely.
The interior has rifle mounts to help keep your rifles organized and is covered in carpeting to prevent scratches and dents. Our testers were surprised with the weight of the unit – as well as the internal size – which made it easier to get 4-5 guns in it than some of the smaller options.
The QuickTec safe performed admirably in our tests: the biometric feature opened consistently as did the keypad and locks. We also appreciate the dual keypad sound modes – one of which is mute – which prevents alerting others that you're entering the safe.
While many safes in this class are more cabinets than true safes, the features QuickTec offers make it a compelling product in the sub-$500 market.
Who should consider these recommendations?
Gun owners looking for simple gun storage. biometric entry
Parents or grandparents with a small firearm collection. Gun cabinets and safes aren't really optional if you've got kids around but – as with all things parenting – you have to ensure you're budgeting appropriately. Often if your only goal is to keep children out of your firearms a simple, sub-$500 gun safe or cabinet is all you need. In these situations, there's no requirement for quick entry or whiz-bang features – just a place that can lock your firearms away from little hands and uninvited guests.
Budget Gun Safe Selection Criteria
We've used a variety of these safes and cabinets over the years, and these are the considerations that we have learned to look out for.
Placement & Location
As with anything heavy and expensive – make sure you have the room for it! If you're placing this new budget gun safe in your closet verify the vertical and horizontal space available.
Look for things like cabinets, shelves, and inset depth before committing to receiving a 100lb box at your front door (or you find out you'll need a plan b for the location once it's assembled.)
Entry & Locking Mechanisms
As mentioned above – at this price range you really have to decide what the most important feature is to you – and that may be something like quick access.
If that's the case, you'll want to focus on biometric long gun safes. If capacity is at the top of your list, look for safes with a standard physical key or possibly a keypad, but the inclusion of a biometric sensor tends to drive up the price of even lower capacity safes.
Pre-drilled holes for mounting
"Some of the safes in this price range have smaller footprints and heavy doors. This means it's really best to anchor them in place (this is also great for theft deterrence), so look for pre-drilled holes and ensure your placement location can also accommodate anchoring the safe.
If not, you might want to scope out a location that has both the room you need and decent spots for anchors.
Safe Accessories
While you can certainly find a gun safe for under $500 – what you might not get is a lot of bells and whistles.
These budget safes and cabinets aren't full-on storage systems like some higher-end options, so you'll have to think through how you can maximize the capability of your budget gun safe with things like handgun hangers, door storage, or a dehumidifier. These extend the functionality of your safe and can be pretty inexpensive.
Each of these budget safes offers a different set of benefits, but our top pick is the Barska Quick Access Biometric Safe. We loved the security of the back-up battery and it touched on all the important criteria for the sub-$500 gun safe:
Quality build
Reliable entry systems
Multiple entry mechanisms
Mountable
There are quite a few options out in this category of gun safes, but we hope this article steers you in the right direction. If you have any questions or feedback please drop us a line. If you're in the market for a safe – check out our guide to the best gun safes, bedside gun safes, and ammo safes.

March 14, 2023 — We've reviewed this guide and stand by our budget safe recommendations and updated both images and links where appropriate.
Sign up for our newsletter
Get discounts from top brands and our latest reviews!