PSA's Rock 5.7 Pistol Reviewed: The Budget 5.7 King?
Does PSA's entry into the 5.7mm pistol market give you enough for the meager $400 investment? Come find out.
Written By
Coldboremiracle
Precision Rifle Expert
Edited By
Michael Crites
Licensed Concealed Carry Holder
Share:
Products are selected by our editors. We may earn a commission on purchases from a link. How we select gear.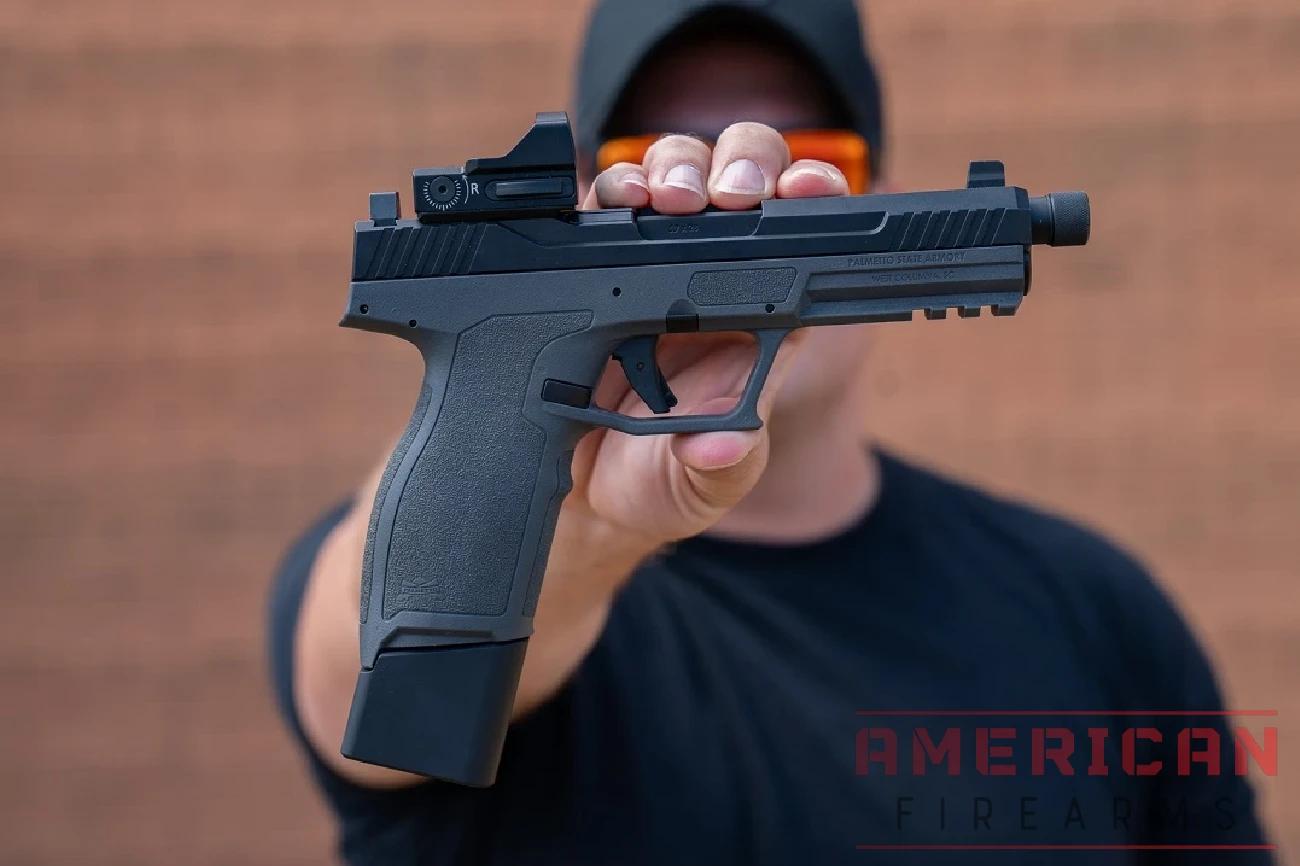 There are some exciting new developments in the firearms market, it seems like there is a new product release every time you turn around. Polymer-framed pistols are one of the places where many companies are putting their focus, and with the recent court rulings, I would expect to see more. 
Palmetto State Armory (PSA) has recently released several different models of polymer-framed pistols, and today we will take a look at one of those; the PSA Rock 5.7×28 pistol.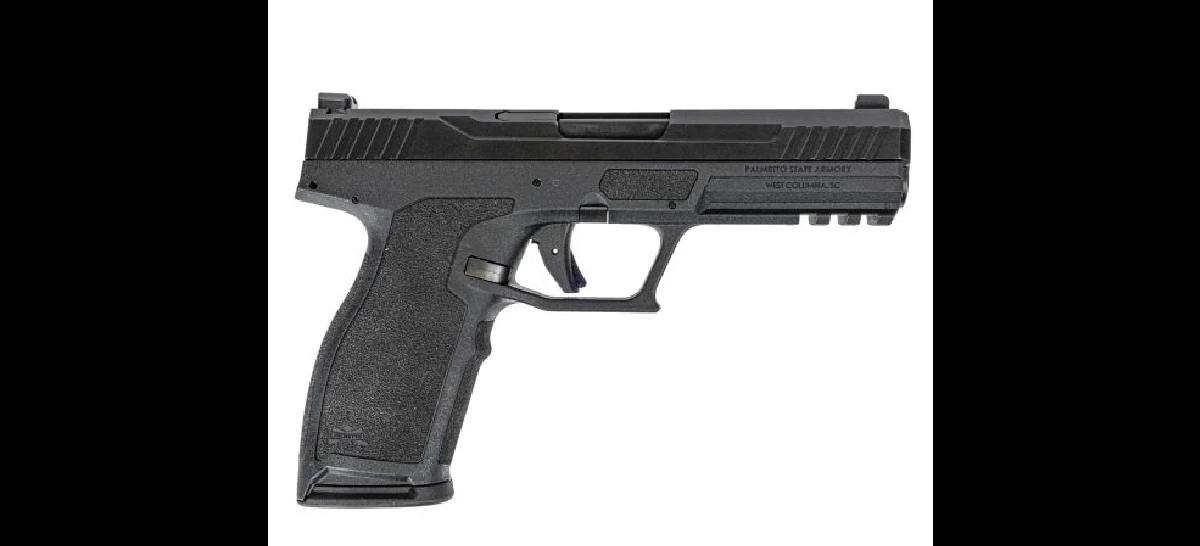 $569.99
Best For
Very affordable
Optics ready
Great reliability
Threaded barrel
Variety of models & colors to choose
Great accuracy
Compatible with popular manufacturer parts
High Capacity
Smooth operation
Did I mention affordable?
Considerations
Ammo is much more expensive than 9mm
Your friends might mock you for the PSA sticker
Our Verdict
The PSA Rock 5.7 pistol has been a breath of fresh air for me. I was never a huge fan of the tiny 5.7×28 cartridge, and the limited options in FN's Five Seven pistol didn't help, but this pistol has given me enough interest in it to purchase a set of reloading dies to roll my own.
The PSA line of pistols all offer great value with a high bar for performance and reliability, and the Rock 5.7 retains those same qualities.
The pistol brings a clean and quality fit and finish, with reliable function. As well as an impressive host of features I would have expected to pay much more to get from the factory. It's a real case of reality actually meeting expectations.
These great features translate into an overall great shooting experience filled with minimal recoil, quick follow-up shots, great accuracy, and outstanding value. I'll take some of the money saved on the Rock 5.7 and invest it in some ammo.
I will admit that I had little interest in a 5.7 pistol when this one showed up, but that has completely been reversed now, and I look forward to a future full of spent cases and perforated targets.
So… how does the PSA Rock 5.7 stack up on our 60-point scale?
Accuracy: 9/10
As an accuracy-first rifleman, I was impressed by the Rock 5.7 pistol. Its ability to group shots within 1-2 inches at 40-50 yards, even with inexpensive ammunition, exceeded my expectations and has sparked interest in the 5.7mm cartridge in me.
Ergonomics: 8/10
Despite known challenges accommodating the 5.7mm cartridge, I found the Rock's wide magwell comfortable and its texture helpful. The frame and slide features, like a low bore-axis and multiple grip cuts, were user-friendly. The trigger's blade safety was effective, with a short reset and a good break.
Features: 8/10
The Rock surprised me with how many features are packed into it — the threaded barrel, suppressor height sights, optic cuts, and accessory rail are all great. The 23-round magazines, expandable to 30 with a base plate, offered impressive firepower, and if you've got a Ruger 5.7 on hand, the magazines should be cross-compatible.
Fit and Finish: 8/10
Despite its competitive price, the Rock's high-quality presentation impressed me. Its quality barrel and nice slide finishes didn't suggest "cheapness" and it compared favorably to similar Glock and SIG pistols.
Reliability: 9/10
In months of shooting the PSA Rock 5.7, it has been flawless, with not a single failure. Its straight-back, single-axis barrel is novel, and the simple movement seems to help with smoothness and accuracy. That said, it's a new platform, so long-term durability remains to be seen.
Value: 9/10
PSA really nailed the Rock from a value perspective. They've packed in as many features as you could want at a more aggressive price point than Ruger's 5.7 or the much more expensive FN FiveseveN.
| | |
| --- | --- |
| Caliber: | 5.7x28mm |
| Capacity: | 23+1 |
| Action: | Semi-automatic |
| Weight: | 25 oz |
| Overall Length: | 7.28 Inches |
| Barrel Length: | 5.2 inches (threaded) 4.7 inches (non-threaded) |
| Sight Radius: | 4.5 inches |
| Sights: | Suppressor-Height |
| MSRP: | $599 |
| Real-word price: | $399 |
The Rock is a striker-fired pistol chambered in 5.7×28 that's fed from metal double-stack magazines. It utilizes almost every feature you are familiar with if you shoot polymer pistols, familiar controls, and operation make the Rock an easy pistol to pick up.
But this pistol isn't just another Glock imitation, it also has some great features that seem more like expensive add-ons instead of original equipment.
The thin 5.7m round means you get an impressive loadout; double-stack 23-round magazines that can be boosted to 30 rounds with an aftermarket +7 baseplate I'll show you in a minute. All in a familiar grip length and light weight — all reasons why people like the 5.7.
The slide comes precut for red dot optics, so you can add your favorite red dot and jump on that bandwagon if you choose. And several models come from the factory with threaded barrels to add your favorite suppressor.
With these and other features I found myself wanting to hop on the 5.7 Rock craze and see if I was missing something I would regret. I'd seen the 5.7 pistols such as the FN Herstal model and the newer 5.7 pistol from Ruger, but I'll admit that I wasn't particularly enthused by the 5.7 cartridge.
I'd played with it a bit using the FN P90, but using the cartridge in a pistol seemed like more trouble than it was worth to me. Thanks be to PSA for the opportunity to see if this was true, or if I needed to get to the bottom of this curious little cartridge.
I am lucky as far as writers go, as I happen to have a particular "in" with this product. I happen to be friends with the engineer that designed the Rock 5.7 and have therefore been able to pick his brain a little bit about the development and ideas for the pistol.
Palmetto State Armory focuses on maximizing freedom over profit and aligns well with the Rock and its sibling the 9mm Dagger, as polymer-framed pistols can be very affordable. And if your goal is to arm as many law-abiding Americans as possible, these types of firearms will help.
PSA has already established a reputation for providing affordable components for AR-15s and many other popular firearms. So stepping into the realm of manufacturing pistols wasn't a farfetched idea.
Blow-back action
Like most other semi-auto pistols, the Rock operates on a blow-back system. I was a bit surprised when I discovered just how many firearms use such a system with the 5.7×28 cartridge. I had always thought the cartridge was too high-pressure not to use a locking bolt, we learn something new every day around here.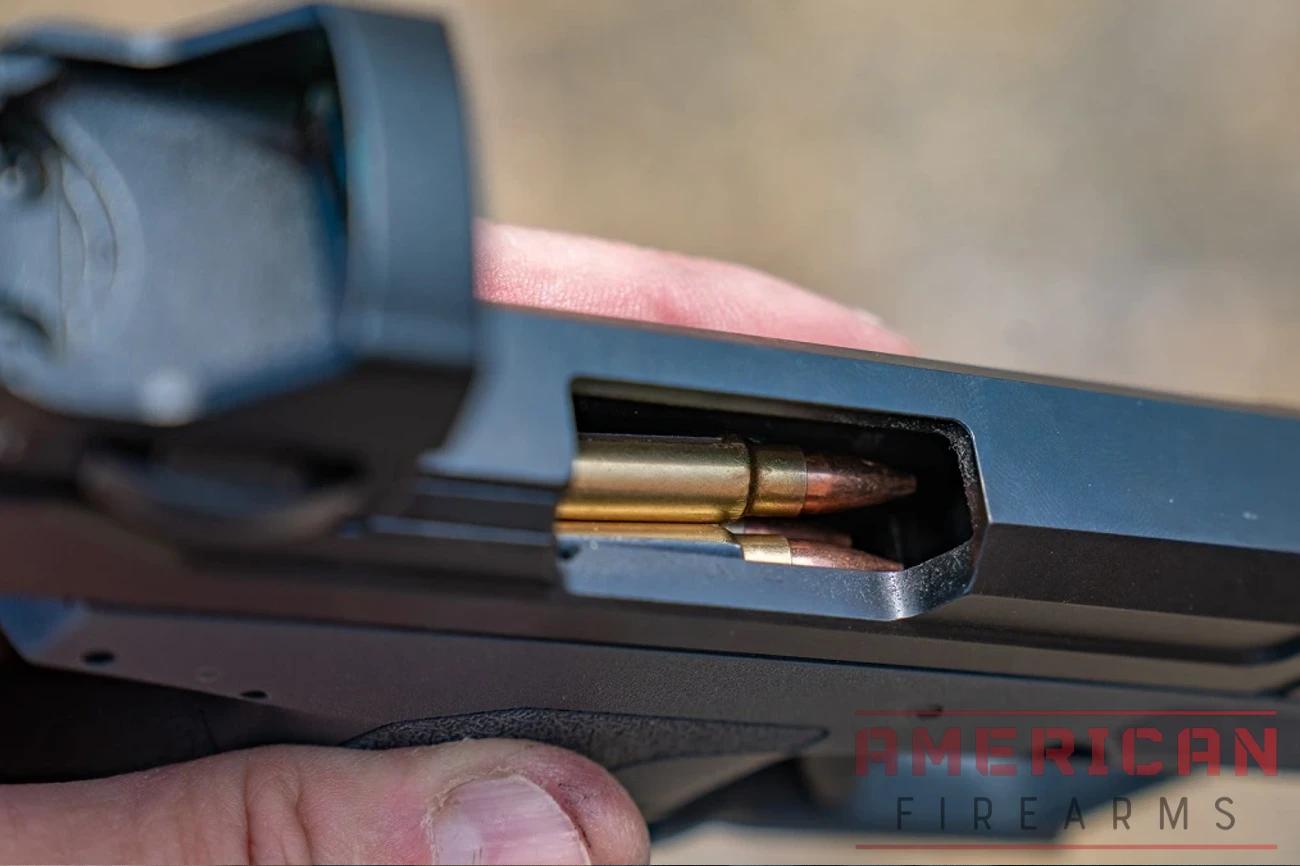 The barrel of the Rock simply slides straight back towards the breech.
The system employed in the Rock differs slightly from most I've encountered. Instead of the barrel disengaging the slide then canting downward towards the feed-ramp, the barrel of the Rock simply slides straight back towards the breech. This results in what appears to be much less movement of the barrel in the frame, moving only in one linear motion vs. multiple.
I can't help but think this had something to do with the accuracy of the Rock 5.7, less movement keeps things lined up and reduces the need for multiple radiused surfaces that interact with the barrel.
I'll mention a few things about the 5.7 and blowback operation; To ensure reliable function FN gave the tiny 5.7 cartridge casings a lacquered finish to make them extra slippery. This coating's purpose is to help reduce friction while extracting the cartridge from the chamber while high pressures are still at work. I think it's safe to assume that most 5.7 ammo manufacturers follow this practice, and this is possibly one of the reasons for the higher cost of the 5.7 ammunition.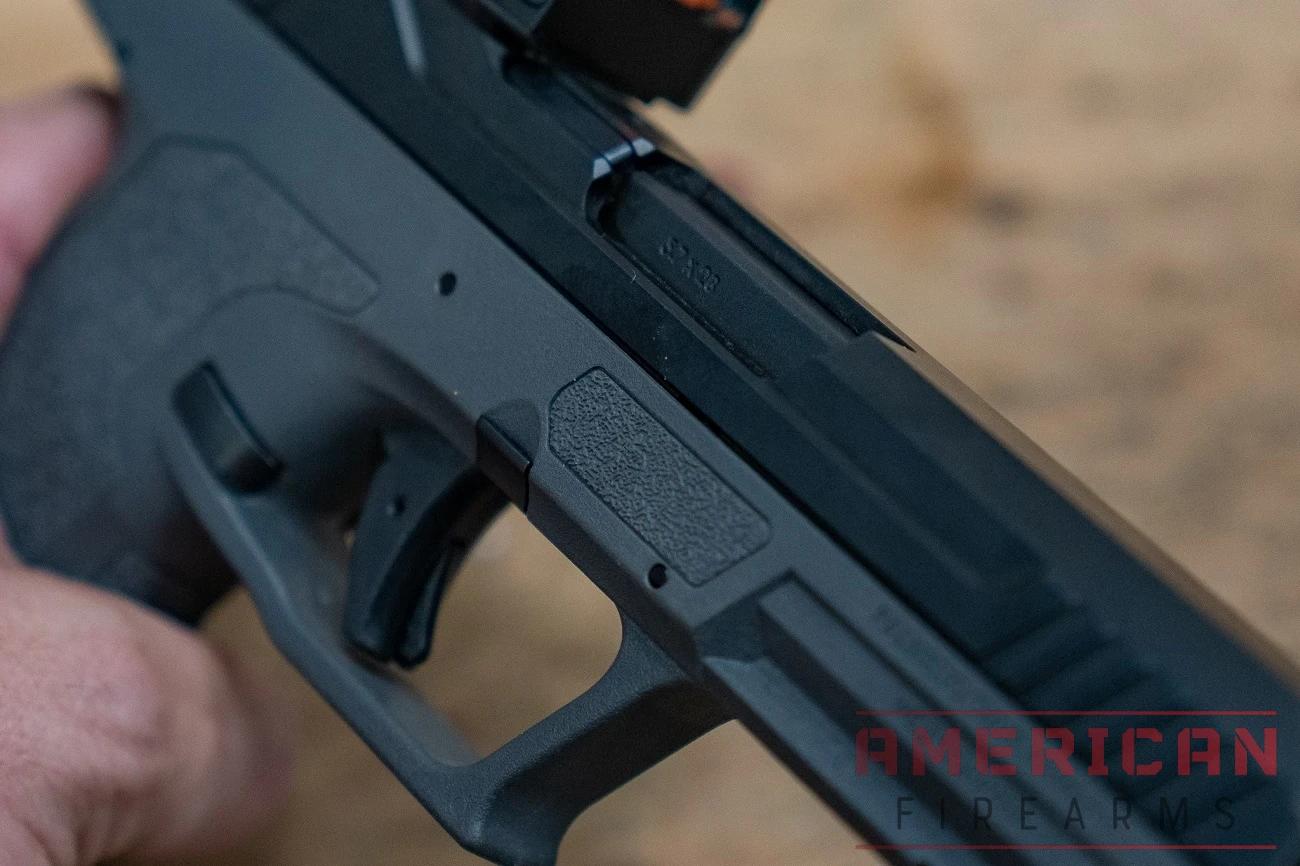 The single movement axis of the barrel produces less movement which keeps things lined up feels like it helps with the Rock's accuracy.
Another result of this high-pressure cartridge blowing back the action is that the cartridge is already being pulled from the chamber while pressures are still high. This can cause a strange little scenario where the neck and shoulder of the spent case can be blown open a bit more, disfiguring the case from an unfired one.
This is not a huge deal, but one you may want to be aware of. For the most part, it is only the concern of handloaders looking to reuse the 5.7 cases.
Grip
The polymer grip frame of the Rock 5.7 features a molded-in grip texture to aid in controlling the pistol. I found it to be more than adequate, if anything perhaps it could have been more aggressive.
The trigger guard features a nice undercut, to help keep your grip as high as possible.
One of my initial concerns with 5.7 pistols is the size of the grip, they always appear to have a longer magwell to accommodate the 5.7 cartridges, and this typically translates into an awkwardly wide grip.
I was afraid it was going to be uncomfortable, but it turned out to feel just fine. In fact, the backside really allows you to get high on the gun, which feels surprisingly natural — especially with the low bore axis.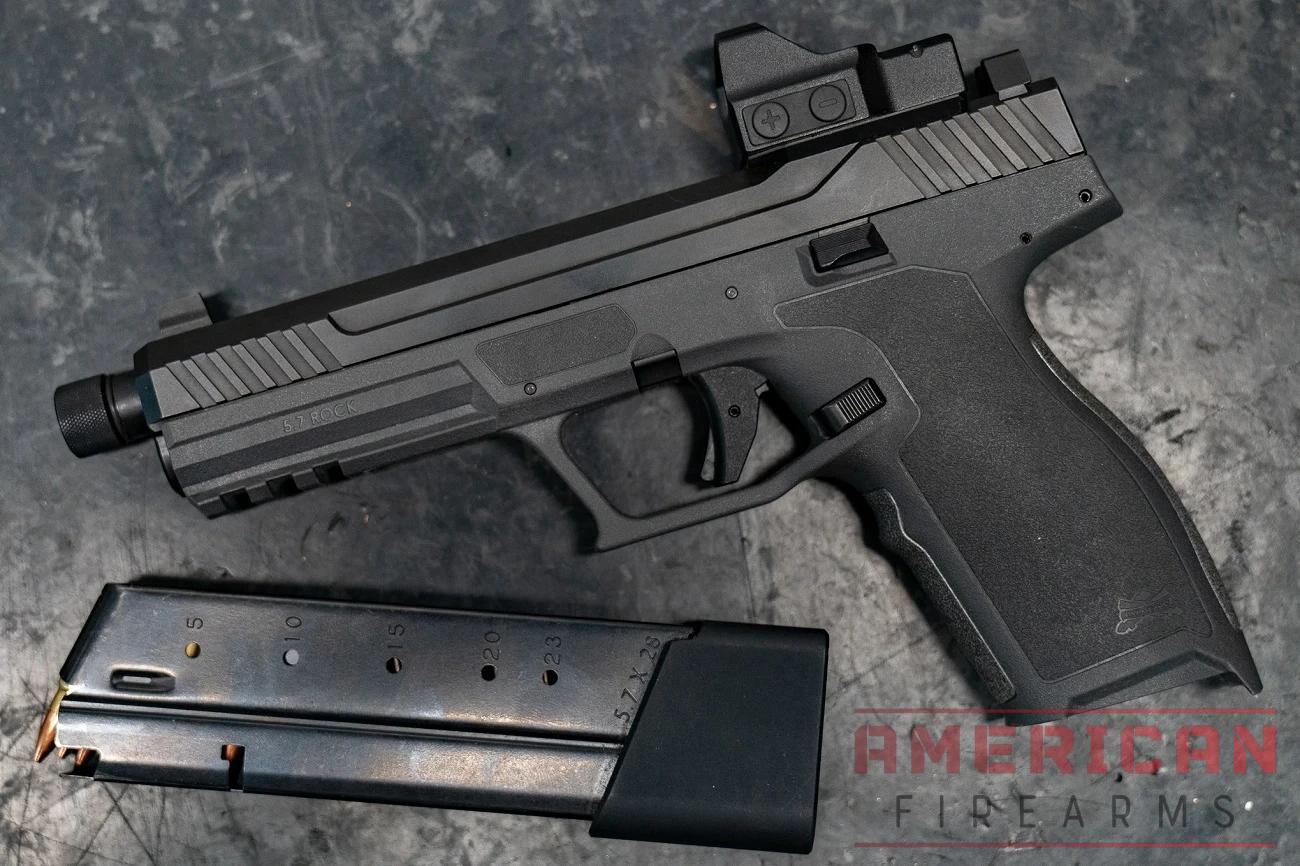 One of my initial concerns with 5.7 pistols is the size of the grip, which has to accommodate the long 5.7mm cartridge and can mean a larger grip.
The slide release and magazine release were both situated perfectly to be manipulated by my thumb. Underneath the front of the slide, you will find the typical Picatinny accessory rail for mounting lights and other goodies.
Trigger
I'll admit that I'm a bit of a trigger nerd, I've been spoiled by nice ones over the years. The polymer trigger in the PSA Rock uses a blade trigger safety that many will find familiar.
On my first trip out I was quite surprised at how much I liked the trigger, it has a nice crisp break and what seems to be a pretty short reset as well. The clean trigger surely has a great influence on the accuracy of the Rock 5.7×28.
It's not quite as nice as the FNs and Rugers of the world, but for the price point I was happily surprised by the PSA's trigger.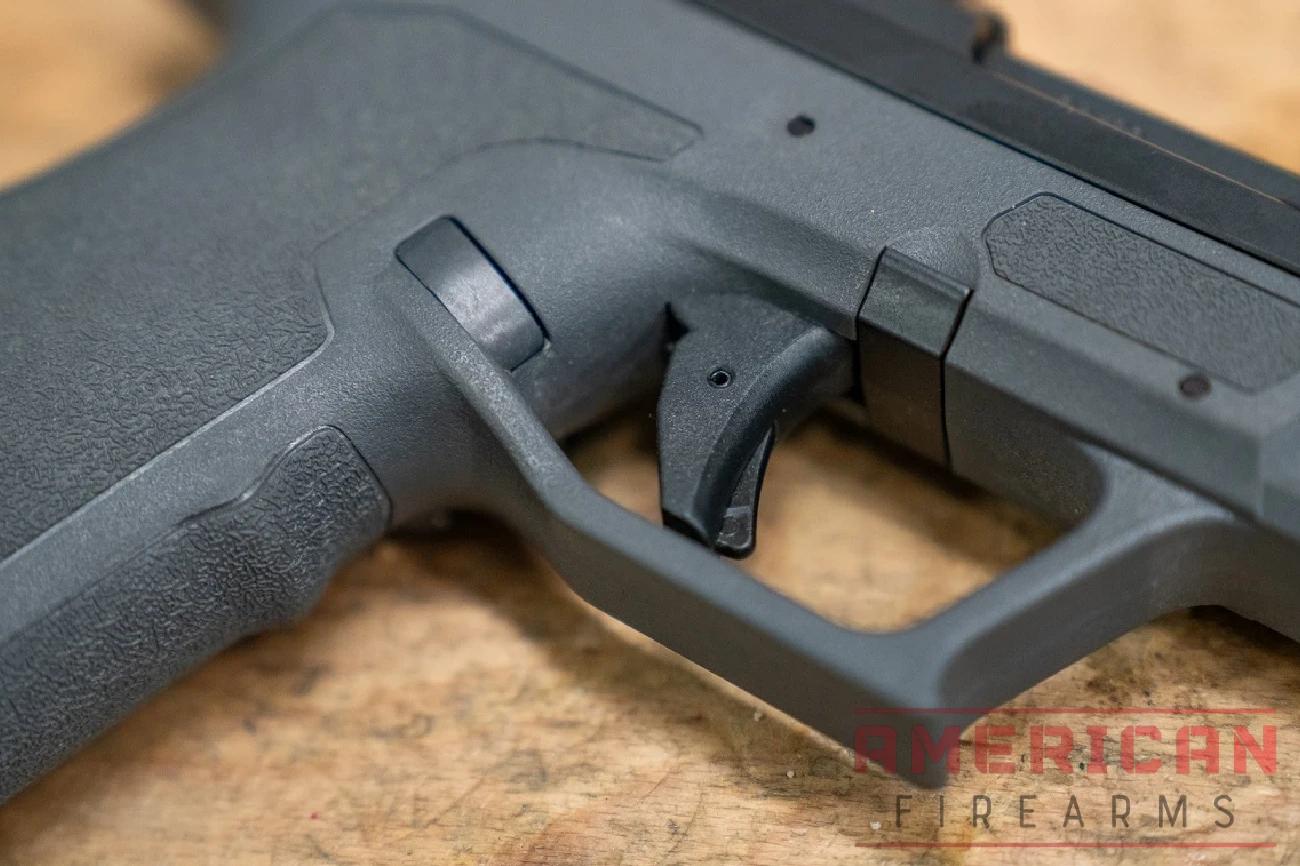 The Rock's trigger looks and feels very Glock-like.
Barrel
The 5.2-inch carbon steel barrel comes both threaded and fluted, this was a very welcome discovery. The non-threaded barrels come in at 4.7 inches.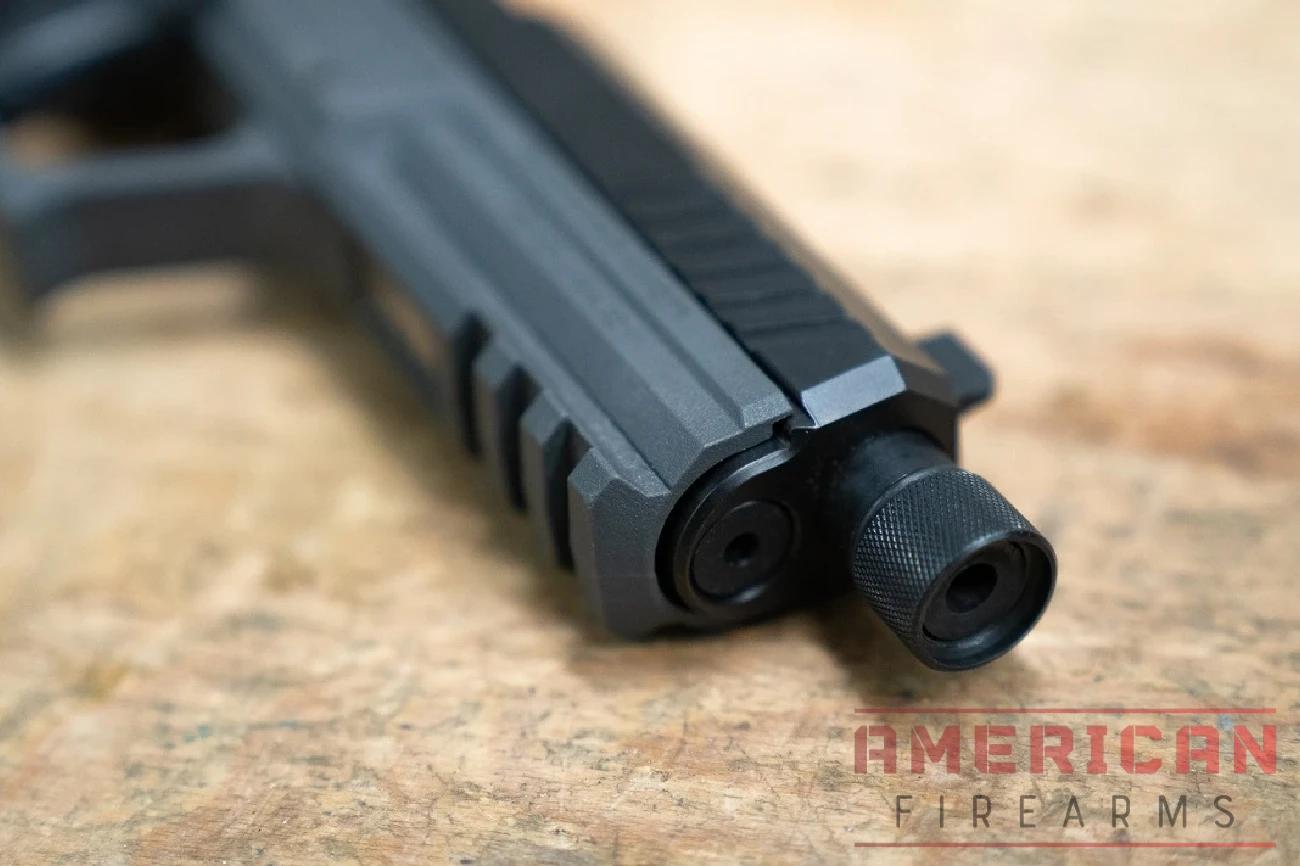 The 5.2-inch carbon steel barrel comes both threaded and fluted, this was a very welcome discovery.
I am a sucker for suppressing everything, and this pistol would certainly get a can as the ½-28 threads would be a perfect match for my Yankee Hill Machine Phantom 22. The muzzle came with a knurled thread protector secured by a rubber O-ring.
I can only assume the flutes in the barrel serve to reduce the gun's overall weight. The barrel is also QPQ coated which should last about forever.
Sights
Since the Rock came with a threaded barrel, it seems only fair that they should include steel, suppressor-height sights. The rear sight is dovetailed into the slide, I assume it can be adjusted with the right tools and desire. The front sight is a serrated blade.
The slide of the Rock 5.7 comes pre-cut for a red dot sight. It included a plate for mounting different red dot sights, of which I tried several. The Holosun 407K is an excellent fit that allows the use of the iron sights as well.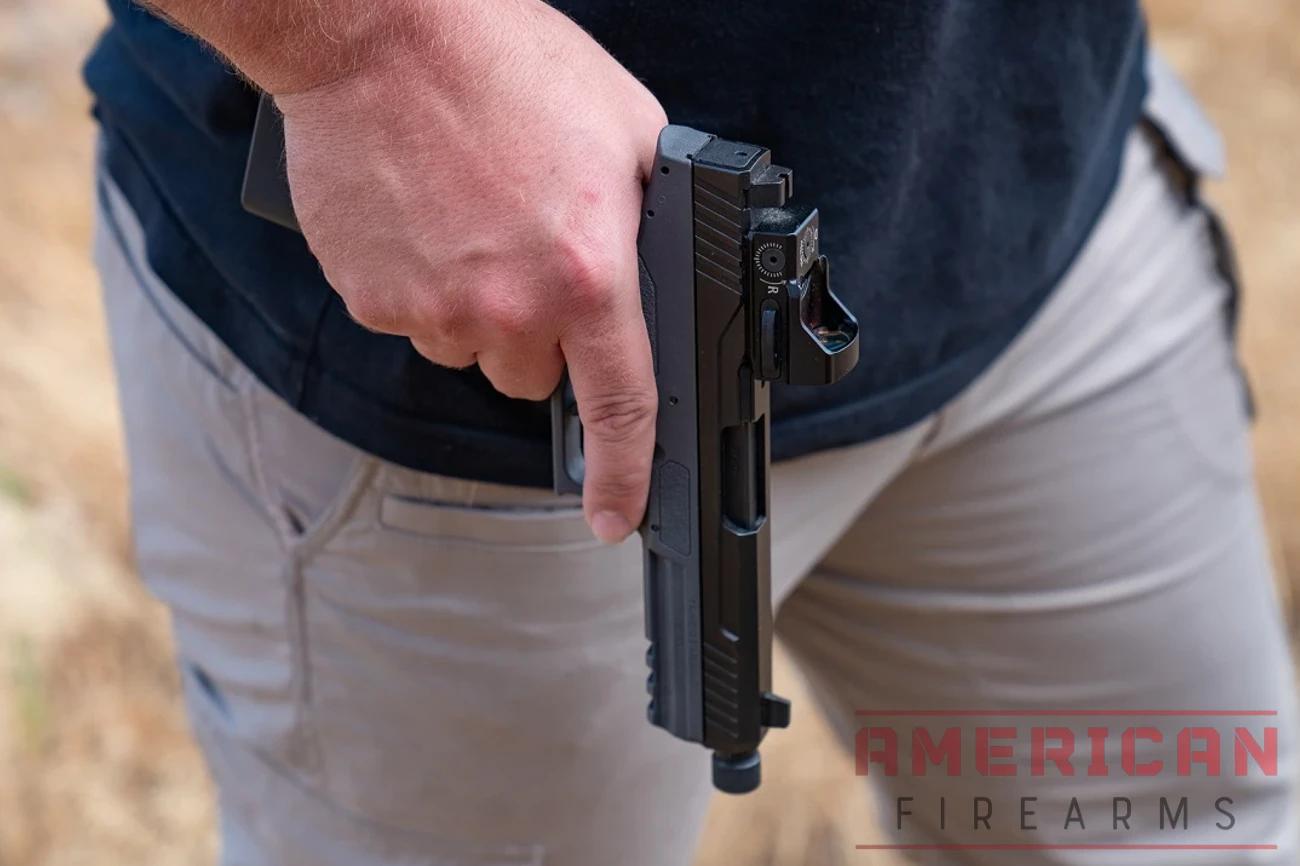 Since the Rock came with a threaded barrel, it seems only fair that they should include suppressor-height sights.
Magazines
The Rock came with two 23-round magazines of a very cunning design. The cartridges are double stacked in the steel housing with a plastic base plate.
The slim frame of the Rock makes practice a little more important when seating the magazines, I would have liked a smidge more of a flare to ease in guiding the magazine into place.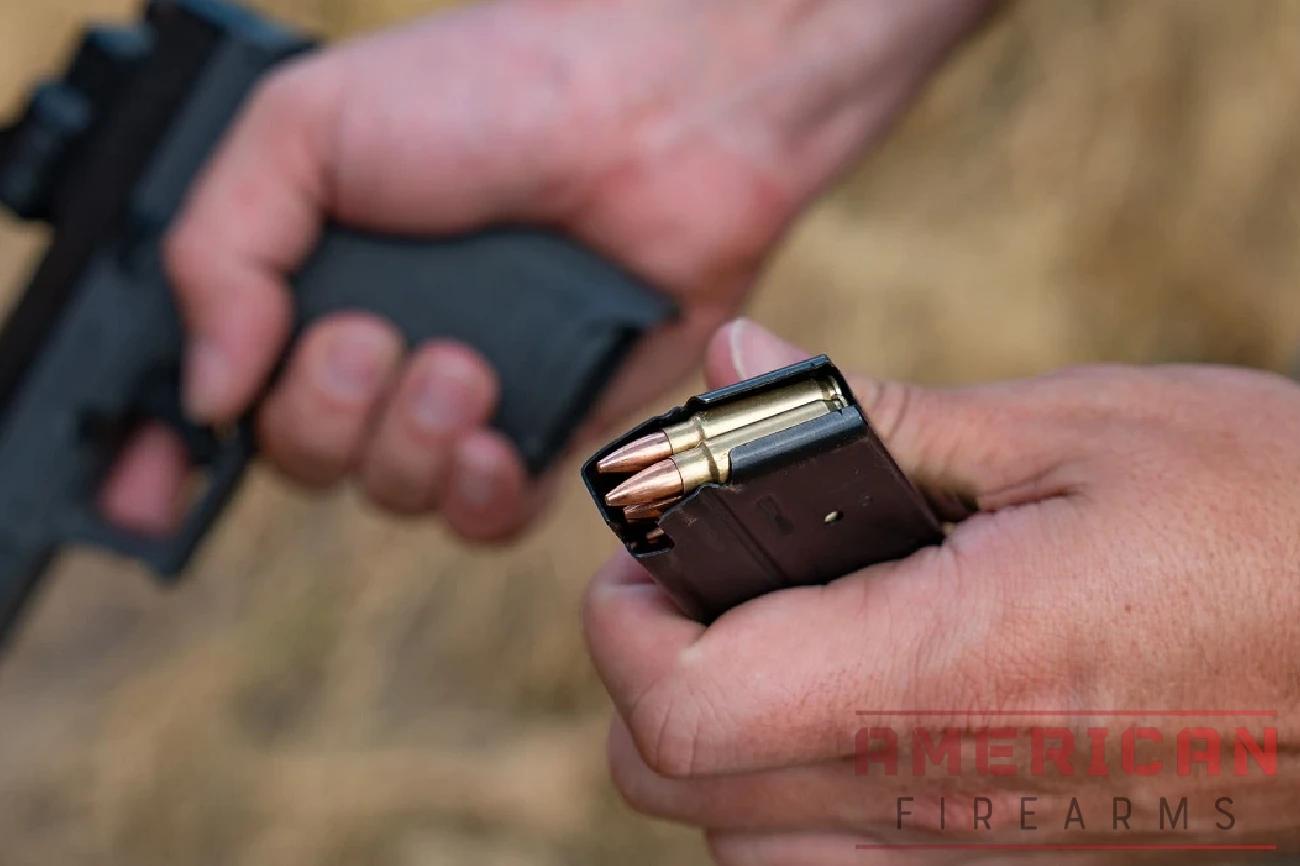 The cartridges are double stacked in the mag steel housing
As if 23 rounds wasn't already a grip, I also found a plus-7 extended base plate from Excess Arms. This aluminum add-on increased the total round count to 30 rounds, impressive in any caliber.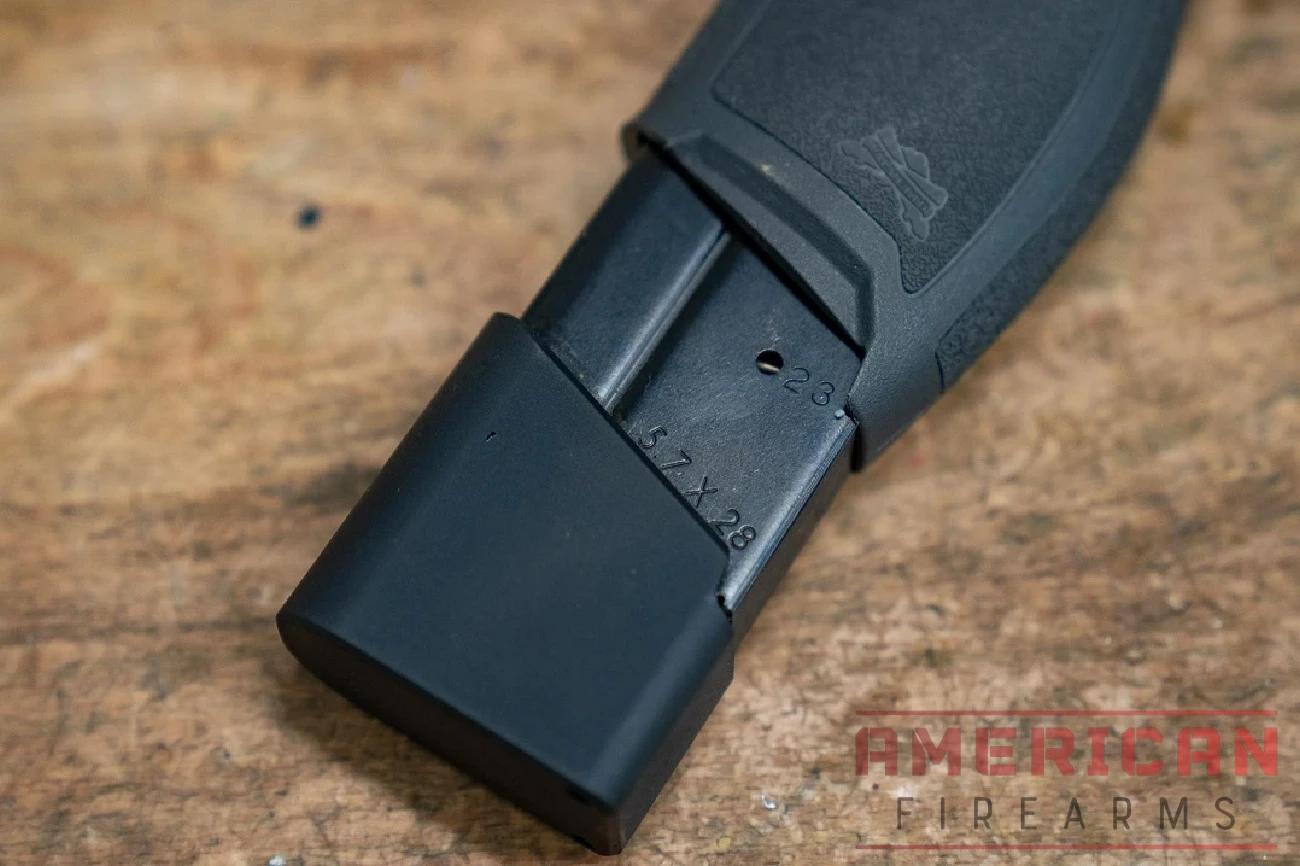 Adding the Excess Arms 7-round mag extension takes the capacity from 23 to 30
Accuracy
I am only interested in accurate firearms, after all, they are only useful insofar as they can hit what you aim at. Being more of a rifleman than a pistol shooter, I am more accustomed to sub-inch measurements at three-digit distances.
Pistols are more for close ranges like 5-20 yards at least from my perspective, and that is where the Rock 5.7 surely shines.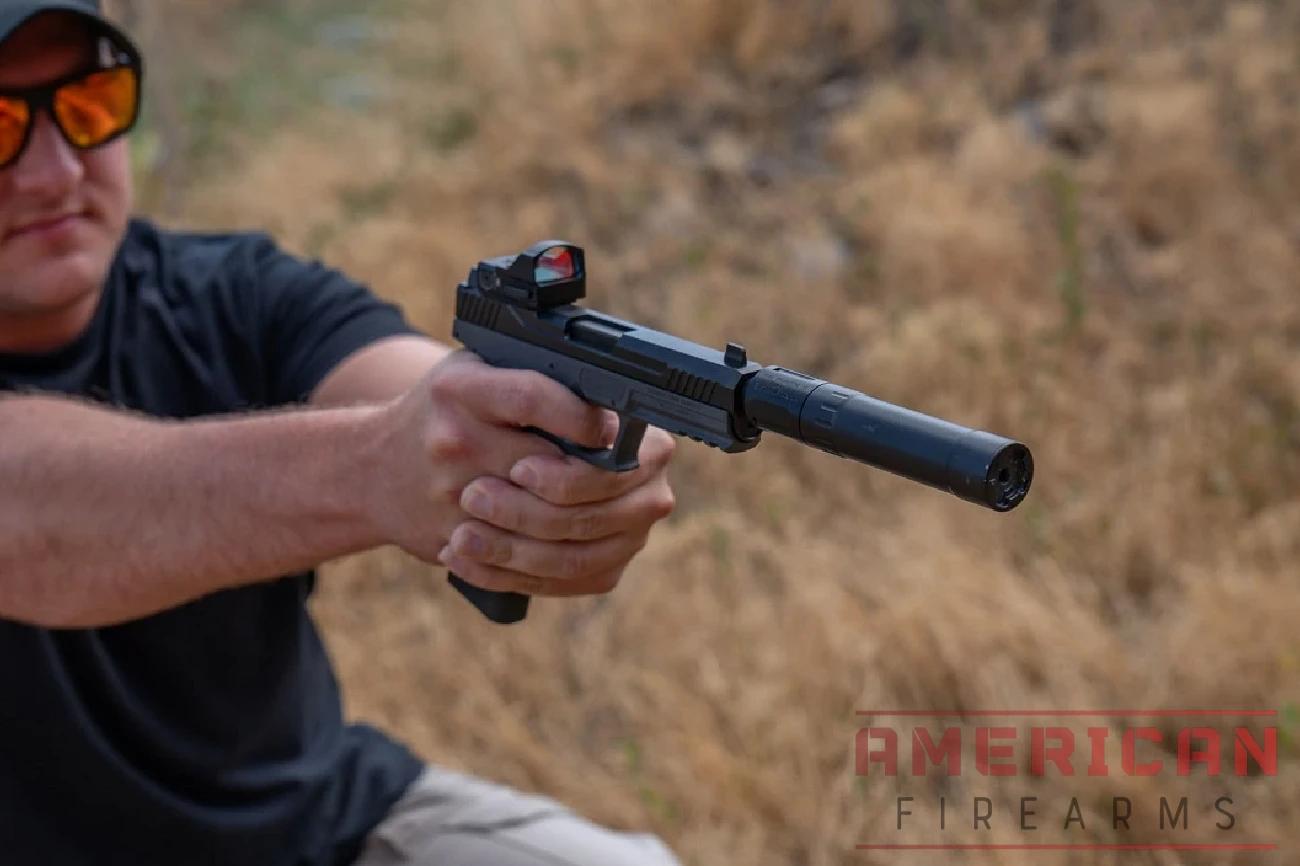 The Rock shines in the 5-20 yard range.
I was quite surprised at my ability to group shots as tight as 1-2 inches at distances as far as 40-50 yards. Even shooting the inexpensive American Eagle FMJ ammunition gave impressive results with the flat shooting pistol.
Ergonomics
The wide magwell of the Rock initially concerned me, but it turned out to be quite comfortable. The texture was also helpful for keeping a tight hold on the gun.
The frame features many of the sought-after features of popular pistols such as a low bore-axis, undercut trigger guard, reversible mag-release, and oversize, easily accessible controls using the strong hand.
The frame features many of the sought-after features of popular pistols such as a low bore-axis, undercut trigger-guard, reversible mag-release, and easily accessible controls using the strong hand.
The slide features a grip cut at both the front and back of the slide, giving you options for charging the pistol, handy if you're running an optic on the back.
The trigger features a blade safety, which works perfectly. The rounded trigger shoe is comfortable and has a short reset and a good break.
Features
The Rock model I tested came with some great added features that I hadn't anticipated. The threaded barrel and suppressor height sights were a nice touch, and I used them.
The fluted barrel uses an o-ring to keep the thread protector from coming off.
The PSA Rock 5.7 taken down
With the optics-ready version, the slide uses an optics cut that allows for a great many red dots to be mounted, I used a couple of different red dots on the Rock, including the Holosun 407K, and others. The slide is also cut to accept Glock-compatible sights should you decide to change them.
The accessory rail gives plenty of space to mount weapon lights or whatever else you'd like to install under the muzzle. And the 23-round magazines carry a surprising amount of firepower, which I increased to an astounding 30-rounds by adding the +7 aluminum base plate from Excess Arms.
According to PSA, the Rock magazines will fit into the popular Ruger 5.7 pistol, though they will not guarantee function.
Fit & Finish
With such a competitive price, I was impressed with the Rock's presentation. The QPQ surfaces of the barrel are extremely durable, as is the slide finish.
Nothing about the pistol's presentation suggests "cheap", at least no more than a comparable Glock or SIG pistol.
Reliability
During the past few months of shooting the PSA Rock 5.7, I have yet to experience a failure of any kind. My curiosity drove me to inspect how the pistol operates, which proved to be quite interesting.
Most semi-automatic pistols operate by the barrel and slide unlocking as they are pushed back, the barrel moves on two axes moving both linear towards the rear, as well as canting slightly down towards the feed-ramp.
The chubby nature of automatic pistol cartridges is better fed up the ramp by this inclination of the chamber. The much narrower and longer 5.7×28 cartridges don't require quite the angle to get into the chamber.
Whether by design or simply because it was unnecessary, the barrel of the Rock moves only on the linear axis of the pistol. There is no canting of the barrel when the slide unlocks, the barrel simply slides straight back approximately .25 inches.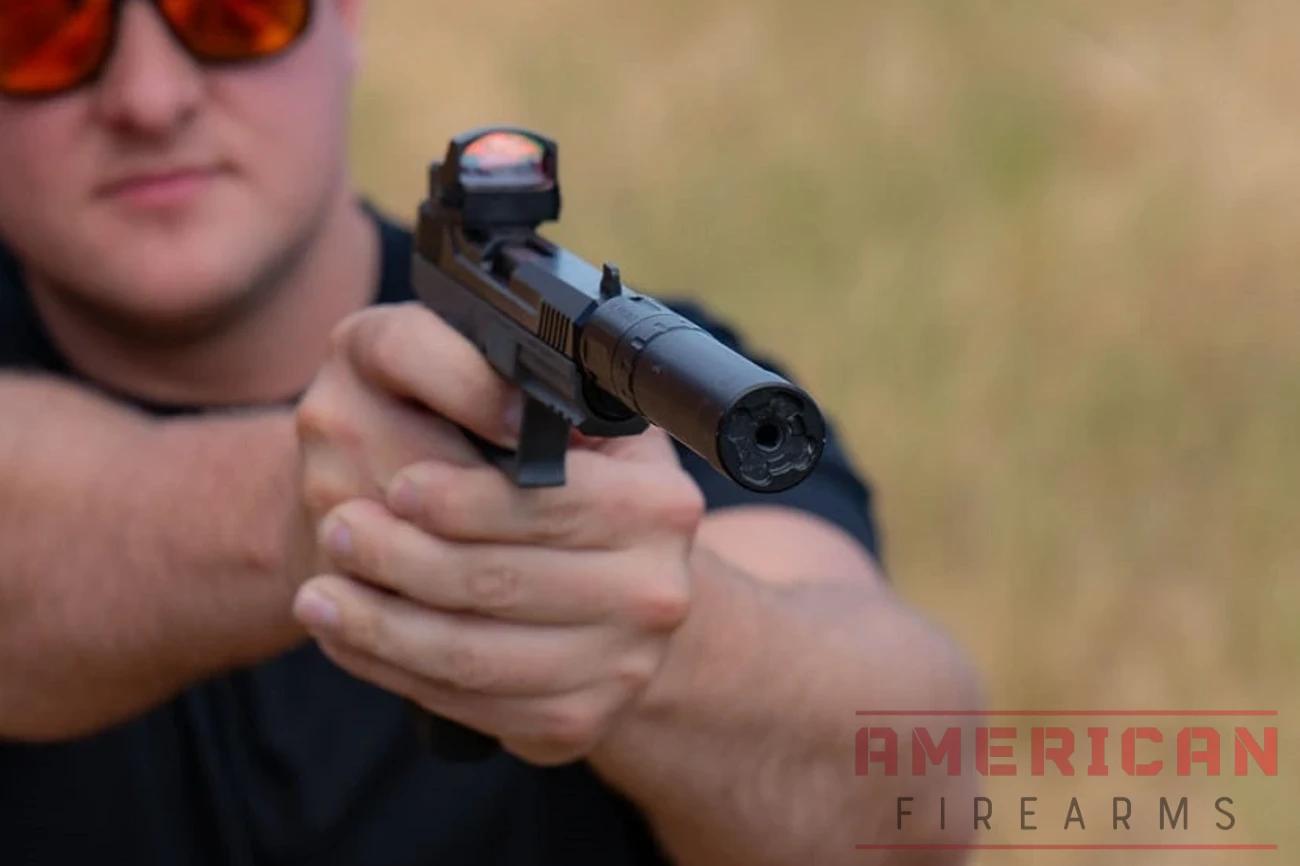 During the past few months of shooting the PSA Rock 5.7 I have yet to experience a failure of any kind.
I can't help but think that this reduced motion on two axes makes the Rock smoother to shoot, as well as aid in its accuracy due to less barrel travel, wear, and engagement with the slide.
The controls, magazines, and operation of the pistol have been flawless so far, and I don't anticipate any changes without some significant wear from high round counts. Being a new design, time will tell if the Rock will stand the test of durability over time.
Follow me if you'd like to see how the Rock endures into the future.
Value
I was very impressed with the aggressive pricing of the Rock 5.7. It is significantly less than the FN Five-seveN pistol, and still several hundred less than the Ruger 5.7 pistol. The new Smith and Wesson M&P 5.7 is also aggressively priced but still requires more Benjamins than the PSA.
For the features that come with the pistol for its price, I think it is going to be very hard to beat. You get features like a threaded barrel and optics-ready slide for far less than the competition.
OG Alternative: FN Five-seveN
FN's Five-seveN is the original 5.7×28 pistol, it has some name recognition. Other than that I'm not sure what it may or may not have over other 5.7 pistols, but one thing's for sure — it feels dated.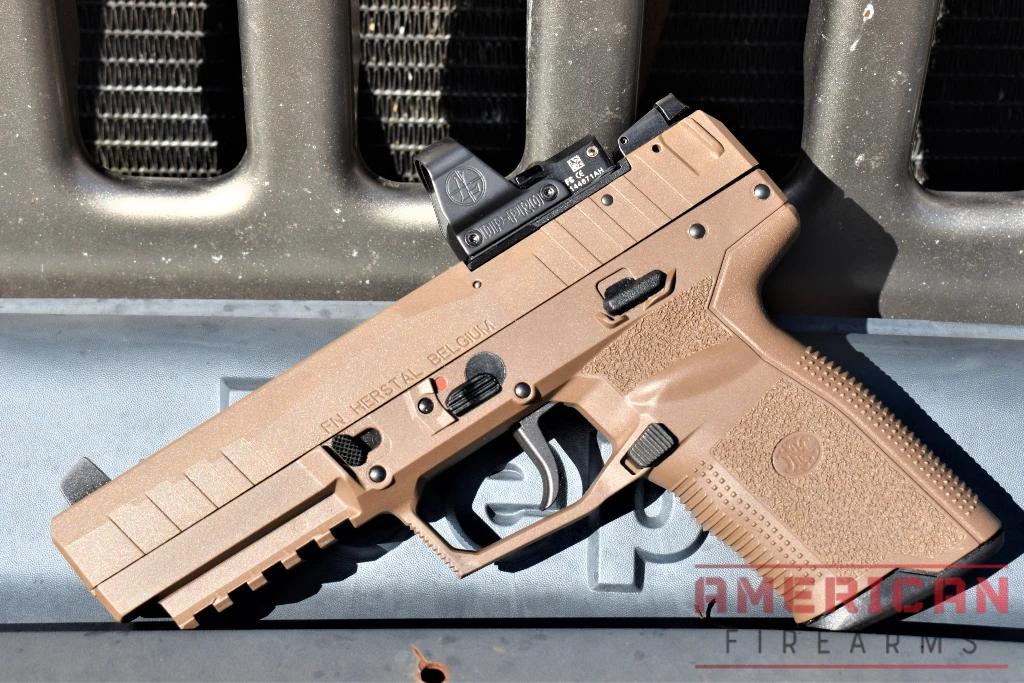 At a time when its hallmark caliber is finally getting some love and attention, the FN 5.7 feels dated– almost like a VCR tape in a world of streaming video
Upgrade Pick: Ruger 5.7 Pistol
Recently joined the 5.7 market, and in my opinion, it looks much better than the FN. It too sought to take some of the 5.7 pistol market with some great features and handsome looks.
It was successful enough that Ruger introduced the 57 PC Carbine soon after the 5.7 pistol found its market.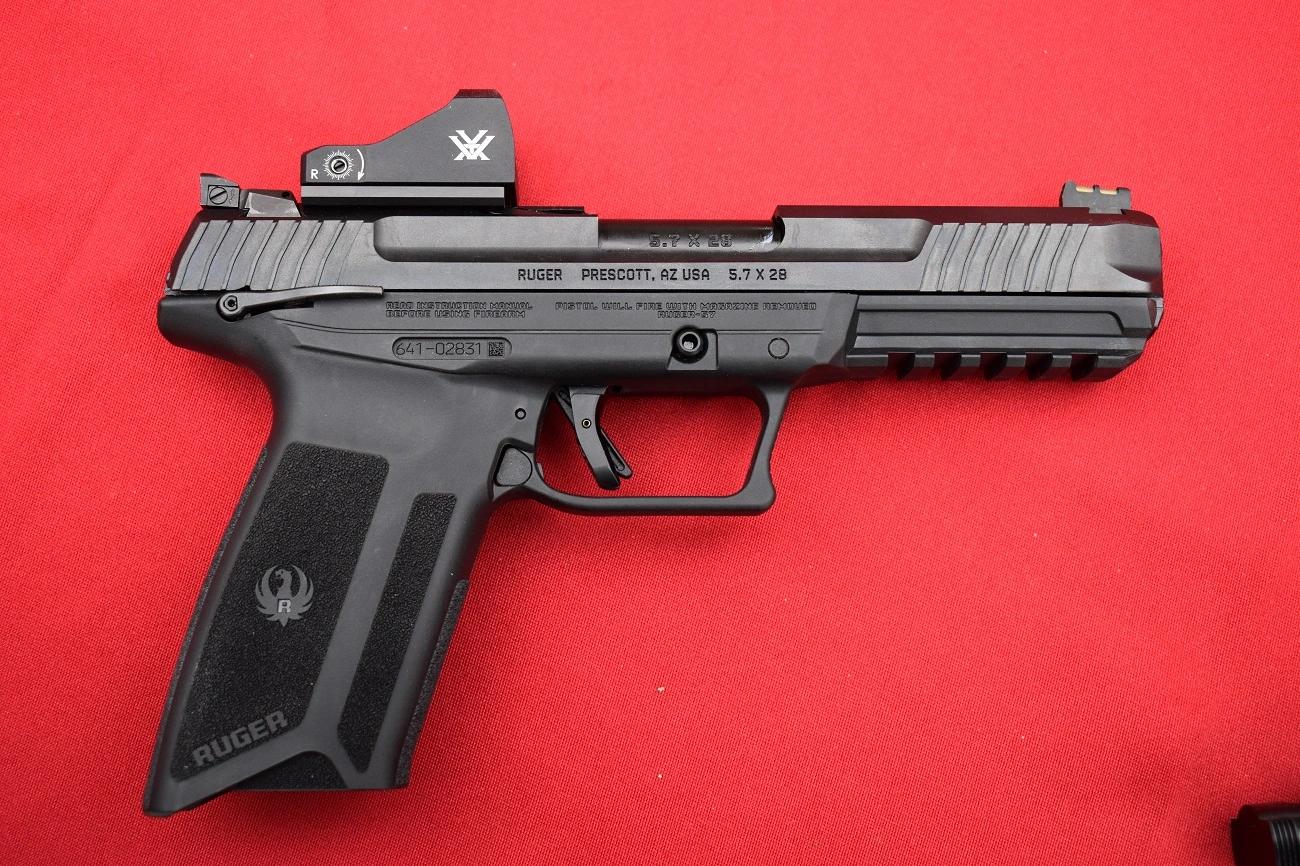 Ruger's 57 pistol was a surprise hit for Ruger after it debuted at SHOT Show in 2020.
Smith and Wesson M&P 5.7 is the most recent addition to the 5.7 team, it has a curious operating system as well. It is also more affordable than the above-mentioned options.
How much is a PSA 5.7 Rock?